Prisoner of Conscience Released After Five-Years
August 15, 2009 3:22 am Last Updated: August 16, 2009 2:30 am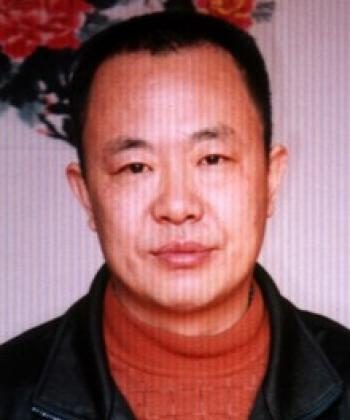 Zhang Lin, a pro-democracy Chinese writer from Anhui Province, was released on August 12. He was arrested in early 2005 and jailed for the crime of 'inciting subversion of state power,' because of his on-line publication of articles.
Zhang's famous articles include "Thoughts on the Nine Commentaries on the Communist Party," "The power of language: Nine Commentaries," and so forth. His articles have won him a Special Award in the 2005 essay competition on the Nine Commentaries, and the 2008 Human Rights award by the Fire of Liberty Organization.
Zhang Lin spoke to the Epoch Times, "Thank you for everyone's solidarity, support and help. If it weren't for you, my family might have long gone and I could have died many times."
Zhang was particularly delighted to meet his wife and daughter immediately after his release. He was grateful for the support and encouragement from his parents and wife. "I love them very much. I am also very grateful to them for their warmth and comfort, especially during the most difficult time of my life; I saw hope in them. I also feel sorry for the suffering they have endured because of me."
Since Zhang's imprisonment, his wife Fang Chao picked up the responsibility of caring for his parents and their daughter under all the pressure. She also demonstrated exceptional courage and compassion through her persistent effort to plead for help and support, and to call for awareness and prayers.

Zhang expressed with deep feeling, "She was a fragile lady. After so much hardship and suffering, she's gained strength. It's really amazing for her to have continued to this day."
"Why did do you keep my father in jail?''
Speaking of his 6-year-old daughter, Zhang Lin was joyful. He said, "She's such an innocent and lovely angel. She's visited me in the jail since she was two. She has always been so happy to see me and she didn't want to leave. A few months ago, she even questioned the police during her visit, "Why did do you keep my father in jail?''
Zhang talked about his illness and poor health as a result of his hunger strike in prison. "I have stayed home since I returned. I don't have any strength to go downstairs."
As for the future, Zhang indicated, "I won't change my mind. My determination to fight the tyranny will never change."
Zhang Lin is a well recognized conscience writer of virtue and integrity in China. His genuine concern for the peoples' suffering in China and his bravery exposing the crimes of the evil Chinese Communist Party have led to his imprisonment many times. His jail time totals 8 years.
Zhang Lin wrote about the power of Nine Commentaries on the Communist Party, an accurate history of the Chinese Communist Party heretofore unknown to Chinese living on the mainland. The Nine Commentaries on the Communist Party was published by The Epoch Times in 2004 and has caused over 57 million Chinese to quit the Communist Party and its affiliated organizations in China and abroad.
Read original Chinese article.