Secretary of State, Mike Pompeo said in Jeddah, Saudi Arabia on Sept. 18 that Iran is responsible for attacks on Saudi oil facilities and that it is an "act of war."
Pompeo arrived in Jeddah on Wednesday to meet Saudi Crown Prince Mohammed bin Salman to discuss the attacks and to coordinate efforts to counter Iran's recent activity in the region, said the U.S. Department of State in a press release. 
"We were blessed that there were no Americans killed in this attack, but anytime you have an act of war of this nature, there's always risk that that could happen … This is an attack of a scale we've just not seen before," said Pompeo in Jeddah, according to CNN.
The Secretary of State said that he's in the Middle East to build a coalition against Iran and he also indicated the Trump administration would use the upcoming gathering of world leaders at the United Nations General Assembly to rally support for action against Tehran, which denies involvement.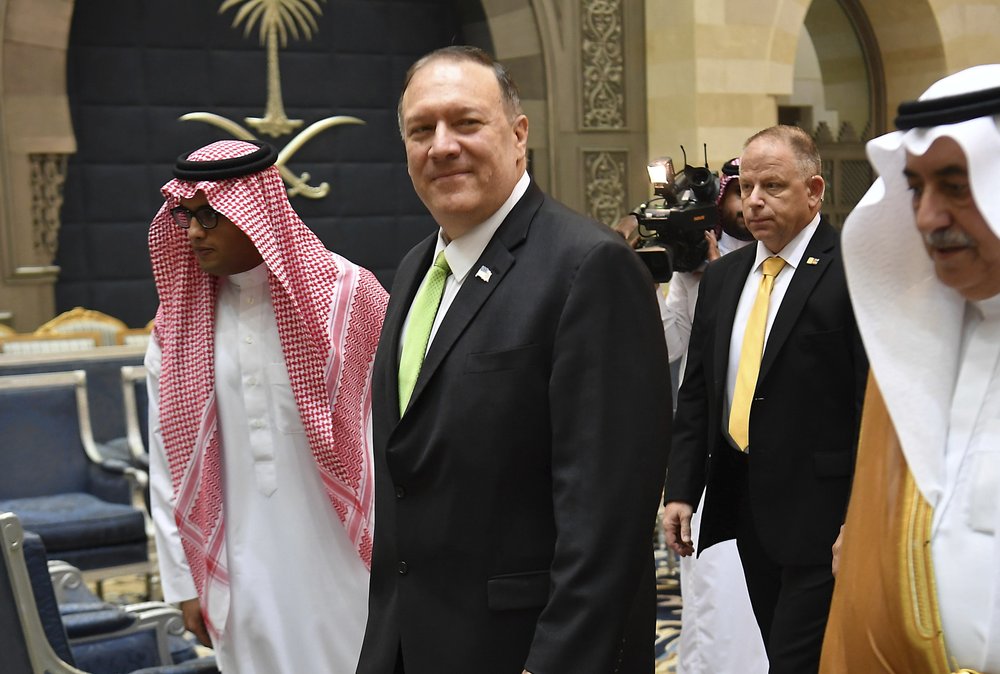 Pompeo had earlier called all nations to condemn Iran's attacks in a message on Twitter on Saturday.
"Tehran is behind nearly 100 attacks on Saudi Arabia while Rouhani and Zarif pretend to engage in diplomacy. Amid all the calls for de-escalation, Iran has now launched an unprecedented attack on the world's energy supply. There is no evidence the attacks came from Yemen.
"We call on all nations to publicly and unequivocally condemn Iran's attacks. The United States will work with our partners and allies to ensure that energy markets remain well supplied and Iran is held accountable for its aggression," Pompeo had said.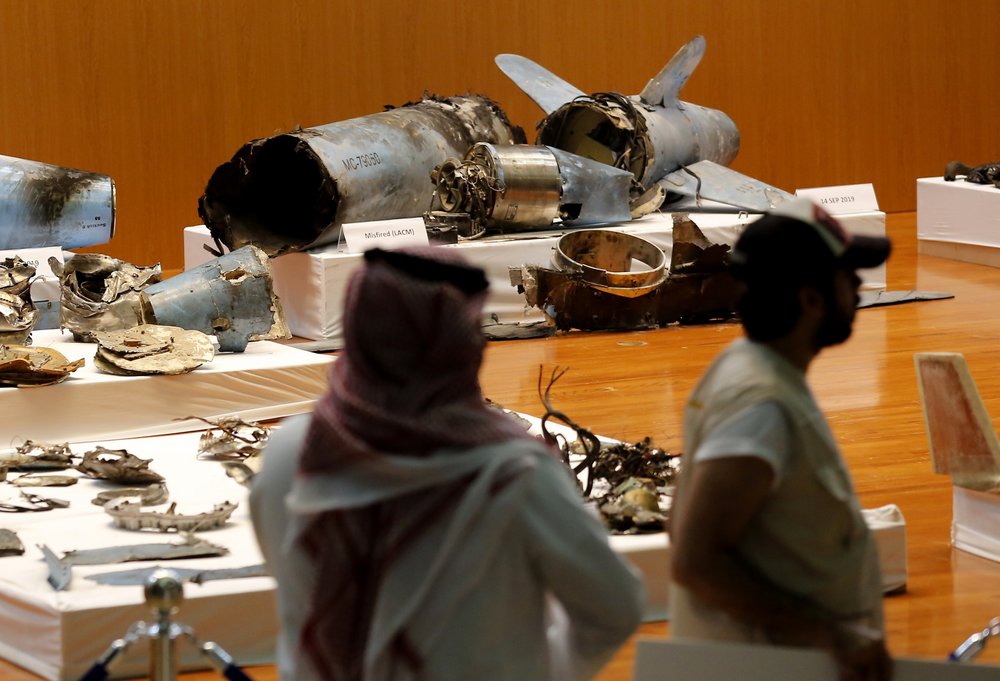 The Saudi Ministry of Foreign Affairs described it as "an unprecedented act of aggression and sabotage" in a statement released on Monday.
"Initial investigations have indicated that the weapons used in the attack were Iranian weapons.  Investigations are still ongoing to determine the source of the attack," the statement said.
On Wednesday, the Saudi military displayed what it said is an Iranian cruise missile and drones used in the attacks on its oil facilities at Abqaiq and Khurais.
"The attack was launched from the north and was unquestionably sponsored by Iran," Saudi military spokesman Col. Turki al-Malki told journalists in a press conference, according to the Associated Press.
The news conference took place with a backdrop of broken and burnt drones and pieces of one cruise missile allegedly collected from the attacks.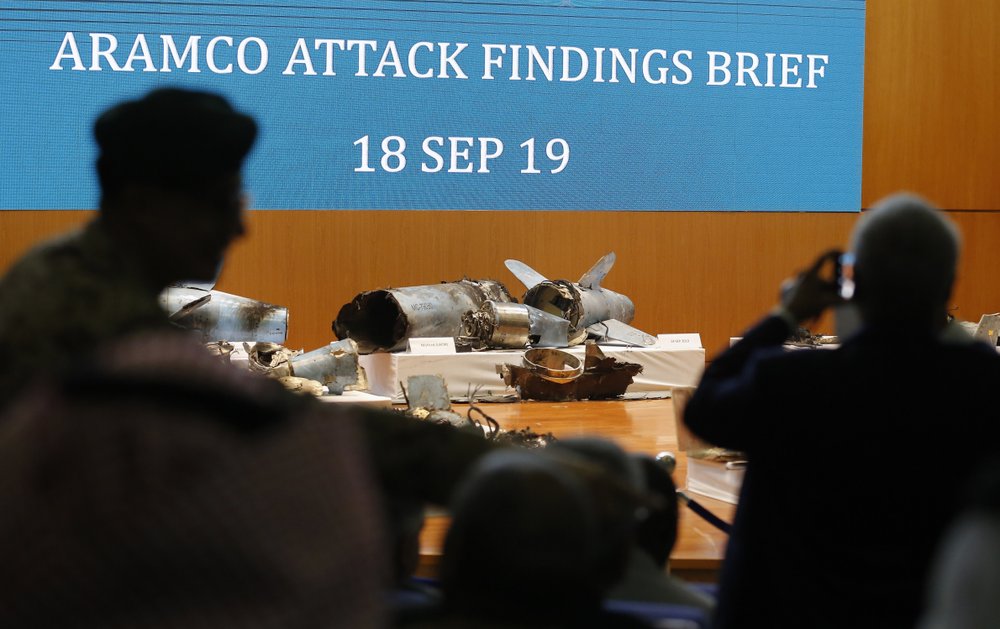 Eighteen drones and seven cruise missiles were launched in the assault, Al-Malki said, with three missiles failing to make their targets. He said the cruise missiles had a range of 435 miles, meaning they could not have been fired from inside Yemen. He played surveillance video he said showed a drone coming in from the north. Satellite images released earlier by the U.S. showed damage mainly on the north-facing sides of structures at the sites.
"The Kingdom condemns this egregious crime, which threatens international peace and security, and affirms that the primary target of this attack are global energy supplies, as this attack is in line with the previous attacks against Saudi Aramco pumping stations using Iranian weapons," said the Saudi Ministry of Foreign Affairs in the statement.
It said it'll invite the United Nation's experts and other international experts to check the existing situation and to participate in the investigation.
CNN News Wire and the Associated Press contributed to this report.