Australian federal and state politicians have put pressure on the Queensland state government to reconsider its new PCR test rules for domestic travellers wishing to enter the state once domestic borders reopen.
Until 90 percent of Queenslanders are double vaccinated—which is expected in January 2022—the state has declared that travellers from all interstate hotspots must have a negative PCR test within 72 hours of travel.
Federal Health Minister Greg Hunt wrote to Queensland Health Minister Yvette D'Ath to express his concern that the move took a different approach than what was already agreed to by all first ministers in the national cabinet.
He was also concerned that Queensland's definition of a hotspot has differed from the nationally-agreed definition and that Queensland was not accepting rapid antigen tests (RAT) for interstate visitors nor providing free PCR tests for Queensland residents returning home.
"RAT offers significant advantages in cost, speed, and convenience, and I encourage you to further consider what role it could play in Queensland's border arrangements," he wrote in a letter, seen by AAP.
The health minister said the federal government, which has already jointly funded $270 million for PCR testing within state and territory clinics, was ready to fund testing within Queensland to ensure there would be no costs imposed on people needing a test, including for interstate travel.
"Given there has been no change to these arrangements, it is unclear to me why Queensland would now be suggesting that a different approach should be taken," Hunt said.
"It is difficult to see any reason for this other than Queensland seeking to remove its responsibility to ensure the provision of testing, including bearing 50 percent of costs, as agreed under the partnership."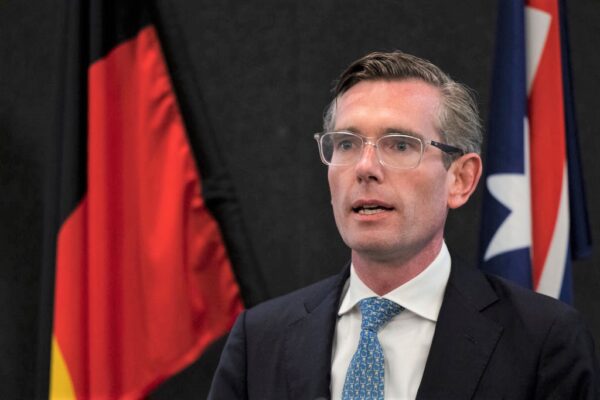 Meanwhile, New South Wales Premier Dominic Perrottet also weighed in, saying the mandatory nose and throat swabs should be subsidised to make it easier for travellers.
Perrottet said the cost per PCR test for asymptomatic travellers was onerous, and the national cabinet needed to come to an agreement to subsidise the test. The national cabinet is an intergovernmental body composed of Australia's state and territory leaders and is chaired by the prime minister.
"That would be the common sense approach," he told Sydney radio 2GB on Tuesday.
"We can't have domestic travel working that way. People just won't travel."
Currently, it is not clear who will have to pay for the swab tests, which cost $150 at a private laboratory.
But Queensland Premier Annastacia Palaszczuk said the federal health minister could "quite easily" make the PCR tests a Medicare rebate "with the stroke of a pen."
"I'll let [Federal Health Minister] Greg Hunt look after his job, and I'll do my job," she told reporters on Tuesday.
Palaszczuk noted the PCR test was a temporary measure until 90 percent of Queenslanders were double vaccinated.
"Once we get to 90 percent double dose, there is no PCR test requirement," she said.
"Now, the PCR test requirement is the same for the majority of other states as well. It is not unique to Queensland. They are highly effective in detecting the virus."
On Dec. 17, or once the state reaches an 80 percent vaccination rate, whichever comes sooner, Queensland will reopen its border to allow fully vaccinated travellers in from other states and territories.
With more states reopening their borders, federal Tourism Minister Dan Tehan wants travel to be seamless for Australians.
"In the end, we want Australians to travel within Australia like they used to," he told Sky News on Tuesday.
"We want to be able to limit these new requirements that have been put in place, and the more seamless we can make travel, the better."
AAP contributed to this report.