Scotland Yard have revealed their strategy for dealing with the rising number of moped criminals in London.
Their newly unveiled tactics to tackle the criminals include forensic tagging spray, lightweight police motorbikes, and remote controlled stingers.
Met Commissioner Cressida Dick announced the tactics to the media on Tuesday, Oct. 31.
Moped thefts have increased sharply, by as much as 60 percent in the past two years. Police said thieves stole 1,009 mopeds in London in October 2015; this April they stole 1,598, according to Sky News.
Criminals often mugged people for their mobile phones with iPhones being the most popular target, according to police.
Attacks usually involve two people on a moped, with the pillion rider stealing the phone.
Earlier this month, 28-year-old Abdul Samad was stabbed to death after two moped criminals stole his iPhone in Paddington.
In July, Harry Potter actor Daniel Radcliffe helped a tourist who was slashed in the face by muggers on a moped. The victim, a man in his 50s, was targeted for his Louis Vuitton bag while in London's Chelsea, per the Telegraph.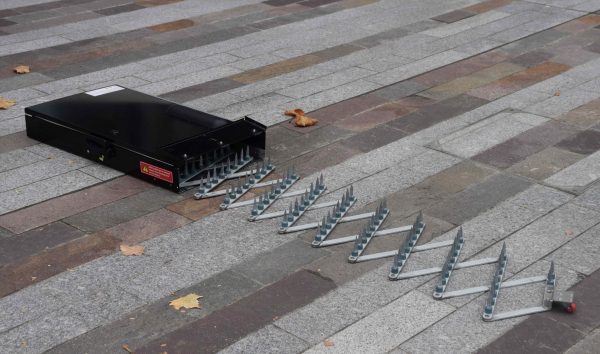 "We have brought all our tactics and specialists together to use every ethical option to put a stop to the rise," the commissioner said.
She added, "I have been clear that tackling violence is my priority. I was angered by the apparent perception amongst some criminals that they could operate with near impunity, committing strings of offences using scooters."
Police hope that their four new BMW motorbikes will help them chase down suspects on mopeds.
The forensic tagging spray can be sprayed onto moped thieves as they take off. The spray can be detected later via UV light if the suspect is arrested.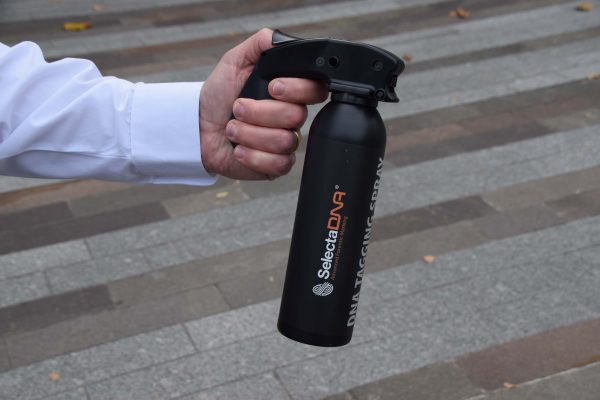 A source told the Evening Standard, "They [the police force] will be able to get ahead of moped gangs and set up traps using the mobile stingers or the DNA spray. It gives us much greater flexibility and movement."
Since the police force has used the new tactics, it said that the number of mopeds stolen has steadily decreased, along with the number of moped-related crimes. There was a 25 percent decrease in the number of thefts on mopeds in the last three months, between July and September 2017.
The commissioner also urged communities to "channel their outrage" in an effort to make the city safer.
"Look after your belongings, follow our security advice and tell us about the people who are responsible for crime in your communities and help us tackle them," she said.
"We know that our criminal cohort committing crime on scooters also carry knives, have links to networks who handle stolen property, and who deal drugs. So if you are a persistent phone thief—using a scooter to commit your crimes—and we can prove your involvement in other offences, such as drug dealing, you will be arrested."