Dashcam footage captured a high-speed chase as a Florida sheriff's deputy stopped the car that had been stolen by thief via swerving into the back, bringing it to a halt.
The Brevard County Sheriff's office said on Facebook that a Black Jaguar SUV had been reported stolen and was spotted doing 100 mph on Florida's US Route 1 highway on April 28.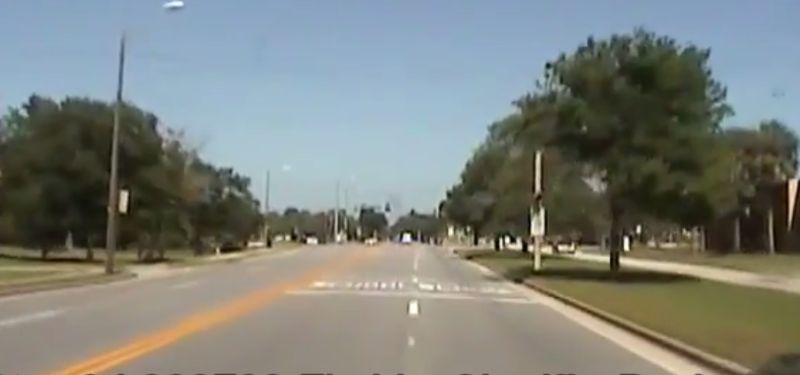 Deputies chased the Jaguar through Palm Bay and Melbourne with multiple other officers joining the pursuit.
"Stop sticks" were deployed in an attempt to deflate the vehicle's tires along University Boulevard in Melbourne.
The suspect attempted to force Deputy Hammer's patrol car off the road and nearly tipped it over in the process, the statement said.
"According to the initial report, the vehicle was occupied by 2 male suspects and a female suspect who were reportedly armed with a semi-automatic handgun that was used during the carjacking. Additionally, a Sebastian Police Officer was following the vehicle as it entered into Brevard County on U.S. 1," officials said on Facebook.
"Deputy Hammer then attempted to stop the vehicle at which time the vehicle fled and a pursuit was initiated. The pursuit continued into the cities of Palm Bay and Melbourne where Officers from Palm Bay and Melbourne assisted in trying to stop the vehicle by successfully deploying 'stop sticks' to deflate the vehicle's tires along University Blvd," the post added.
The vehicle's tires were deflated, but the pursuit went on.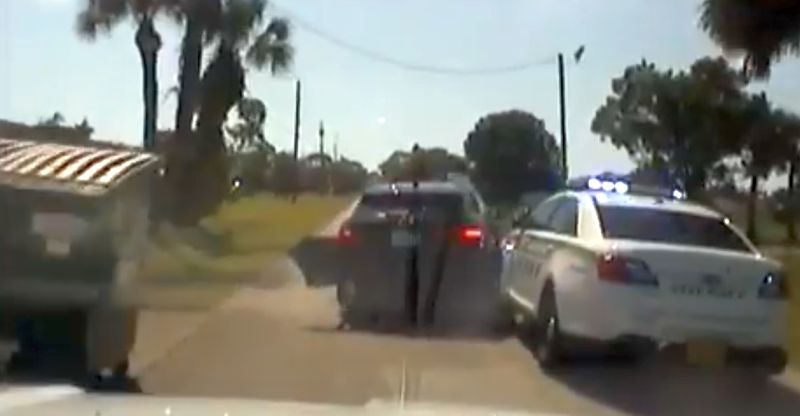 (Brevard Sheriff via Storyful/screenshot)"The pursuit continued until Deputy Hammer utilized a PIT maneuver to bring the fleeing vehicle to a stop. During the PIT maneuver, Deputy Hammer's patrol car got caught on the suspect vehicle, which still continued to try and elude arrest. At one point, the suspect vehicle attempted to force Deputy Hammer's patrol car off the road, and almost flipped the Deputies patrol unit," said the post.
A PIT maneuver, or a Pursuit Intervention Technique, is a tactic employed by police trying to stop a fleeing car by turning it sideways.
Recommended video:
"I Was a Communist Slave"