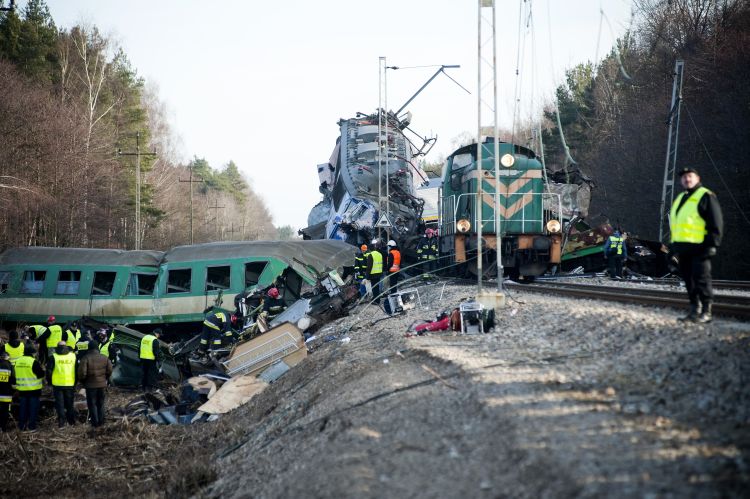 A rail traffic controller in Poland will face charges over last weekend's train crash that killed 16 people and injured scores more.
President Bronislaw Komorowski has called for two days of mourning for the victims of the crash, which took place near the southern city of Krakow on Saturday evening.
The signalman, who was not identified, could face as many as eight years in prison if convicted, the Warsaw Voice reported.
"While on duty this person directed a train to Kracow onto an incorrect railway track. That led to a head-on collision with a train to Warsaw," prosecutor Tomasz Ozimek told reporters.
The rail traffic controller has not been accused of accidentally causing the crash yet because of his health. He is reportedly in a state of shock and was taken to a psychiatric hospital, reporters were told.
"The prosecutors' office asked experts to examine the controller's condition. They decided that his current state does not allow us to question him," Ozimek said.
To compound matters for Poland, the European Railway Agency released a report last Thursday, saying that the country's railway system is the most dangerous in the 27-nation European Union, according to the London Telegraph. Out of the EU's 2,400 train accidents, Poland accounted for 449 of them.