A man allegedly caught texting about abusing children on a Southwest Airlines flight last week made graphic plans with a woman he was messaging.
Michael Kellar, of Tacoma, Washington, was flying to San Jose, California, in late July when he exchanged the disturbing messages with Gail Burnworth, according to federal investigations, as reported by the Los Angeles Times.
The two messaged each other about drugging and abusing two of three children who lived with Burnworth. One of the messages said the victims are 5 and 7 years of age.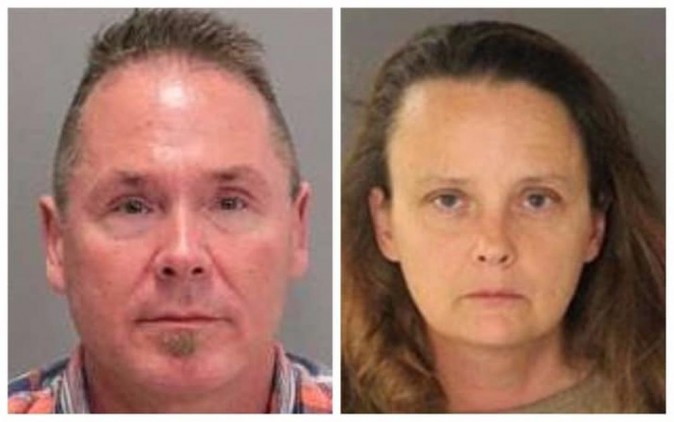 A passenger on the Southwest plane snapped a photo of Kellar's phone, prosecutors said. She then told a flight crew member who alerted police. After the flight landed, Kellar was taken into police.
The unnamed woman who snapped the photo of Kellar's phone, described as a hero in media reports, told the San Jose Mercury News that she saw him in the seat ahead of her texting someone as the plane landed in San Jose.
"I don't know how I saw it, I just saw in big text, 'child in their underwear,' " she told the paper. "I thought, 'What did I just see?' My heart started racing. Then I could see more texts coming in."
"I'm being labeled as a hero. I don't need a bunch of attention. I'm just so thankful the kids are safe," she added. "I really just did what I did out of my heart. And being an early-childhood educator, I'm trained to look out for that."
Brian Spears, who leads the Silicon Valley's Internet Crimes Against Children task force, told the LA Times that the unnamed woman is a hero.
"One minute she is on her way to visit family on her vacation, the next thing you know her actions saved two children from continuous molestation," Spears said. "I feel she is absolutely a hero and was paramount to this investigation."
Spears also said he visited the woman to thank her.
"I felt that she needed to be told in person she is our hero. I was blessed to meet her, gave her a big hug, and said thank you," Spears said. "She was emotional. She said, 'I just knew something was wrong' and she felt it in her heart."
According to a federal complaint obtained by BuzzFeed News, Kellar was trying to get photos and videos of the children from Burnworth. "Well where are the pics???" one read. "Can I get all the videos today?" he also asked.
Both were charged Monday with attempted enticement of a minor, including rape of a child and conspiracy to produce child pornography.
Kellar is in custody in Northern California and will be extradited to Washington state.