HONG KONG—The Mega Ice 2017 Hockey 5's concluded last Saturday May 6 with a tremendous International Elite final between defending champions, Singapore Pandoo Nation and Totachi CCCP – a newcomer team comprising all Russian professionals.
This was a spectacular display of fast attacking and solid defense with goal tenders showing lightening reactions, and these were needed with players of the caliber of NHL, player Brandon Mashinter on the ice for Pandoo Nation. After a year with Chicago Blackhawks (2015-2016) Mashinter returned to Rockford IceHogs in the AHL last year.




Totachi CCCP were the talk of the tournament, surprising everybody wining all of their Pool matches on the way to direct entry to the final. Most of the Totachi team play in the Kazakhstan league and come to Asia to enter tournaments, through their Singapore organizer Mikhail Baiman. HK Tigers beat them in the final of the Bangkok 5's earlier this year. But they were a notch above Tigers in this tournament.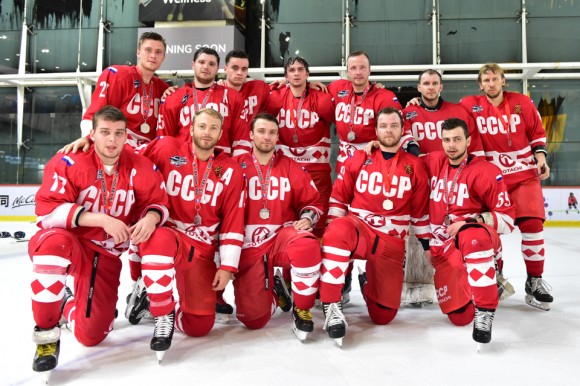 One would have thought Pandoo Nation were at a disadvantage having to take on Hong Kong Tigers in the semi-final earlier on final's day, but in the cup match Pandoo came out all guns blazing, surprising the capacity crowd. There was absolutely nothing between the teams, tremendous attacks at both ends with rapid fire events in the goal areas, the goal tenders stopped shots from all directions leaving the score still lying at 1-1 in the final session. Just one error by Totachi, left a space for Pandoo Nation's Steven Johnston to slot the puck home to seal the match.



Asian Elite Division final.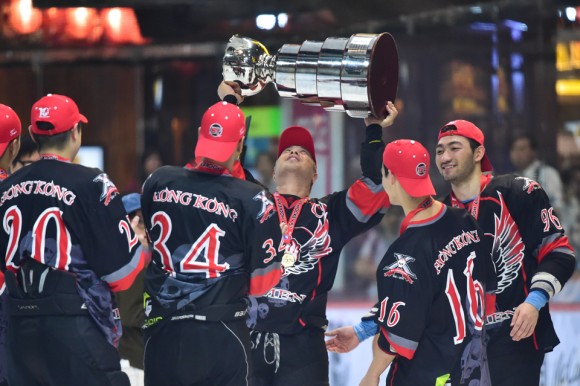 In the Asian Elite division HK Hitmen pulled off a 6-2 win against the Comba team, while in the well supported International A, Cathay flyers edged Nordic Vikings 3-2.