An overcooked hamburger patty has gone viral over the years after it was served to a student at a school's cafeteria.
The meat is dark brown and grey with what appear to be "shriveled, fatty pockets on its surface," the Daily Mail reported.
The photo was posted on a Facebook page, drawing heavy commentary from locals in DuBois, Pennsylvania, where it was served.
"That looks…disgusting. Ugh i cant stand school lunches they're ridiculous," said one person.
Many questioned whether the patty was safe to eat.
"You got to be kidding. I hope they don't eat that [stuff]," one person added. "My daughter said she has seen pig slop that looks more edible," said another.
Superintendent Dr. Luke Lansberry of DuBois Area School District told local news outlet WAJC that the burger was safe to eat, but it was merely overcooked.
He said that of the 300 burgers served that day, there was one complaint.
"Food service workers cooked the hamburgers at 170 degrees, when typically they are only required to cook at 155 degrees," Lansberry told the outlet. "There's a pretty good chance that hamburger was overcooked and a lot of the internal ingredients surfaced from that level of heat."
However, he said the school lunchroom won't serve the same type of hamburger in the future.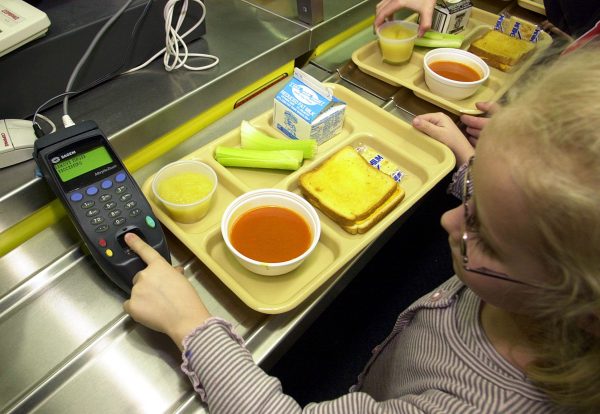 "Our food service director has contacted the state and told them about the situation and made it clear we will no longer accept that product in the district, just to make sure that we have good quality food," Lansberry added.
Lansberry said the district recently received an excellent rating on their food services following a health inspection. "It's something we'll learn from and overcome and I have 100 percent confidence in the food service staff here that work hard to make great food for all of us," Lansberry said.
Lunch-'Shaming'
A Rhode Island school district in May reversed a decision to start serving cold sandwiches instead of hot lunches next week to students whose families owe lunch money.
Warwick Public Schools had said it would serve sunflower butter and jelly sandwiches to students whose families are in arrears beginning on May 13, sparking a public backlash and upsetting the mayor, who asked the school committee to reconsider. The district said it was owed about $77,000 for lunches and couldn't absorb more debt, AP reported.
Some parents have since set up an online fundraiser to cover the outstanding debts.
"The Warwick Public School System has an outstanding balance of $77,000 for unpaid school lunches," said the fundraiser description. "Let's come together and pay it for the kids, so no one has to be singled out and embarrassed by being denied hot lunch."
School Committee Chairwoman Karen Bachus said Wednesday on Facebook that committee members have now recommended that students get their choice of lunch regardless of their account status. About 1,650 students owed money.
The Associated Press contributed to this report.