Over a 150 movement-based organizations and allies in more than 50 cities including Washington, London, Sydney, Taipei, and Tokyo are joining "Resist CCP: Global Day of Action" protests on Oct. 1, the day the Chinese Communist Party (CCP) came to power in China.
These global actions were led by a coalition of Tibetans, Uyghurs, Mongolians, Hongkongers, and Taiwanese, protesting a range of aggressions perpetrated by the Party.
These include the regime's intimidation of Taiwan and Hong Kong; recent clashes with Indian forces; persecution of Tibetan Buddhists; internment of more than a million Uyghur Muslims in Xinjiang; the erasure of ethnic Mongolian culture and language; and the detention and forced disappearances of numerous Chinese lawyers, human rights activists, and Falun Dafa practitioners.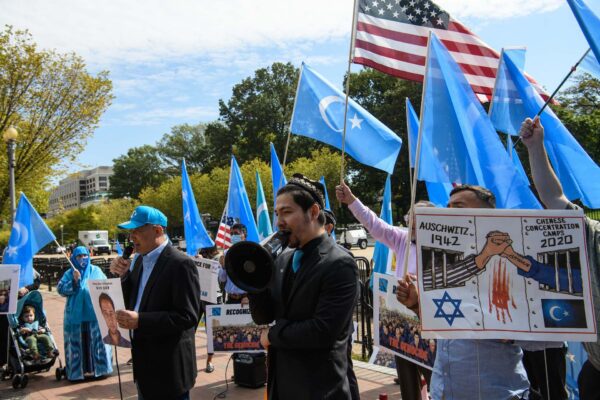 "As long as the CCP does not disintegrate, every person on this planet is a victim." Wu Zhen, whose mother is a Falun Dafa practitioner currently being held in Daxing Women's Prison in Beijing, said at a previous rally held in San Francisco. The ancient meditation practice has been brutally suppressed in mainland China since 1999.
"While the United States has been largely distracted during COVID-19 with its own domestic concerns, China has taken advantage of an uncertain regional situation to advance its expansive geopolitical interests in key flashpoints across the Indo-Pacific," remarked Ashley Townshend, a director at University of Sydney's United States Studies Center, to an Australian news agency.
The center recently outlined a policy proposal for the United States and Australia to form a greater alliance against Beijing's aggressions, such as its defiance of international conventions to seize control of maritime areas in the South China Sea, as well as territorial disputes with Japan and Taiwan.
Beijing's Belt and Road initiative also demonstrates the regime's bid for global control, the center said. The infrastructure investment project has led to many developing countries across Asia and Africa being indebted to China. In some cases, governments were pressured to grant China access to their natural resources or strategic ports.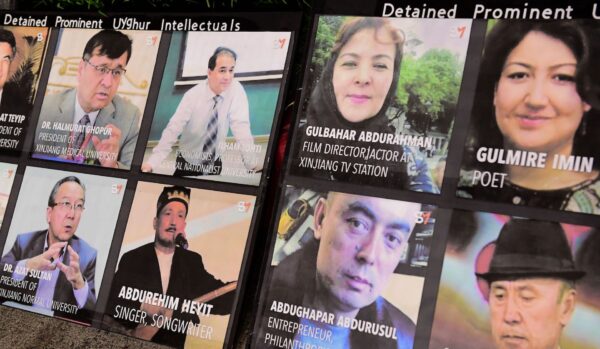 The Chinese regime has also subverted many aspects of American society, from Hollywood to academia to professional sports like the NBA, said Sen. Ted Cruz (R-Texas) in a recent interview with The Epoch Times' "American Thought Leaders" program.
"China and the Chinese government is the new evil empire," he said.
"They've only gotten worse; although I do think the world's opened it's eyes more. I think the most significant foreign policy consequence to come out of the coronavirus pandemic is going to be a fundamental reassessment of the United States' relationship with China and the world's relationship with China," added.
Some countries have begun to rally against Beijing's threats. The United Kingdom, France, and Germany filed a joint note verbale last week at the United Nations, rejecting China's sweeping claims in the South China Sea.
Speaking after a meeting with British ministers in London in July, U.S. Secretary of State Michael Pompeo said he wants "every nation who understands freedom and democracy" to recognize "this threat that the CCP is posing" and to work together to counter it.