Our World in 7 Headlines: Sept. 3
September 3, 2013 7:31 am Last Updated: September 4, 2013 1:09 am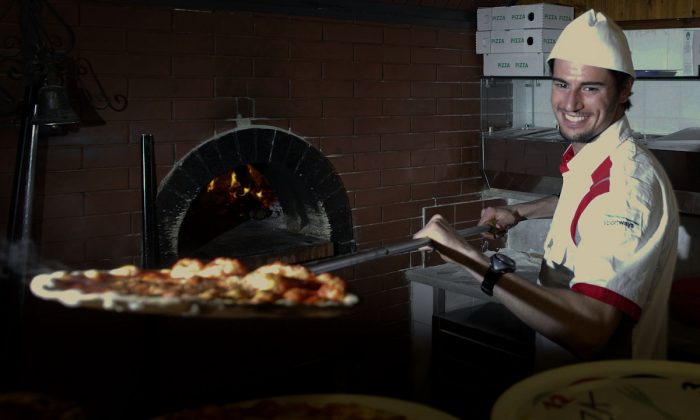 The Cronut craze is hitting Switzerland but the New York-based inventor of the baked delicacy is upset because Swiss retailer Migros is selling versions of the pastry delicacies under the same name without his permission. …
The Local
The proportion of Koreans who live in cities fell for the first time in more than half a century last year, according to a report released by the Ministry of Land, Infrastructure and Transport on Friday. The figure was down by 0.08 percentage point from a year earlier to 91.04 percent in 2012. It was the first such decrease since 1960, when related data began to be compiled. …
It should be reminded that these effects, which would entail a heightened sense of happiness among the public, can be assured only when urbanites moving to rural areas successfully adapt to their new lives. They should be equipped with professional skills and sophisticated plans, recognizing that a simple wish that is not backed up by thorough preparation will put them in quite a severe predicament. …
Korea Herald
The government of The Bahamas will undertake a trade mission to the Middle East this fall, with the intention of drawing into the country some of the region's wealth in the form of sovereign wealth funds and high net worth individuals. …
Ryan Pinder, minister of financial services and trade, told Guardian Business that the government will continue to look for new partners in order to expand the financial services sector during a period when traditional sources of wealth are less forthcoming. …
He added that the intention of the upcoming trade mission would be to develop The Bahamas as a financial services hub that can connect Middle Eastern interests with "opportunities in Latin America and North America," adding: "The Bahamas could be a perfect conduit for that." …
Nassau Guardian
Cheapest treat in Reggio Calabria, most expensive in Milan
NAPLES, Italy— The pizza business worldwide is estimated to be worth some 62 billion euros, the Italian Federation of Public Commerce (Fipe) said on Monday.
In Italy alone there are some 42,000 sit-down pizzerias and 21,000 take-away pizza places.
Pizza joints also provide employment for approximately 100,000 workers, 65,000 of whom are Italians, 20,000 Egyptians, 10,000 Moroccans and 5,000 from Eastern Europe, Asia and other countries. Weekly in Italy some 56,000 people eat pizza while 3 billion pizzas are consumed yearly. …
ANSA
The metropolitan police chief on Tuesday issued an order canceling all 946 identification cards issued to reporters covering the city police beat, announcing he was getting rid of "fake reporters".
Pol Lt Gen Khamronwit Thoopkrachang's action came after a man who identified himself as "Piak Bo Cho No" and claiming to be a reporter covering news at the Metropolitan Police Bureau made telephone calls and sent a message to many police officers at city police stations soliciting money to publish a directory of and organise a party for reporters working at MPB headquarters. …
Bangkok Post
Capital District Governor Powes Parkop has vowed to totally ban betelnut within the boundaries of Port Moresby starting next month. …
He said vendors and betelnut chewers were careless and had a don't care attitude when it came to keeping the city clean.
He said they could not control their bad habits which contributed to the filth in the capital city.
"This is very serious because sellers and chewers are not responsible and spitting all over public places," he said.
"Tuberculosis is spread through the air by the ugly red spitting. It is evident with about 5,000 people are falling victim to this disease." …
The National
The British debate about the pro's and con's of so-called "mixed-race adoptions" is very different from the Swedish adoption experience. Here, the mixed-race adoptions are the norm, as virtually all children adopted in Sweden come from abroad.
In fact, when white children started being adopted from eastern Europe in the beginning of the 90s, there was a debate about the problems of "invisible" adoption, as these children were white caucasian, just like the adopting parents. …
Radio Sweden