Our World in 7 Headlines: Sept. 23
September 23, 2013 7:48 am Last Updated: September 23, 2013 7:48 am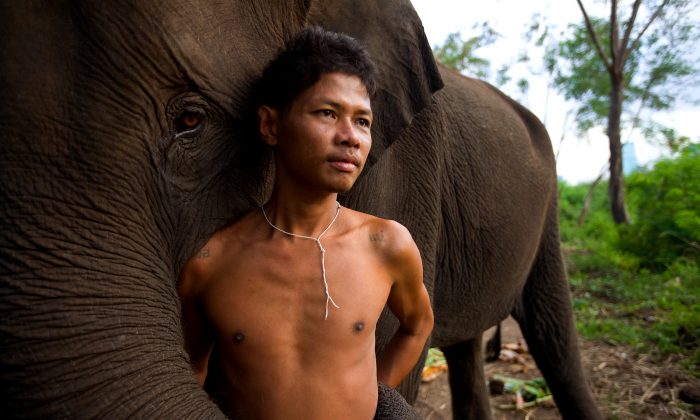 DILI—East Timor police say there will be zero tolerance against those who continue to practice a local martial art after the government banned all clubs following deadly gang violence, an official said on Monday.
At least 12 East Timorese have been killed and more than 200 injured in the past two years as a result of fighting among rival pencak silat clubs, said Armando Monteiro, National Police detective chief. …
News 24

East Timor, south of Indonesia, north of Australia. (Google Maps)
If young Cypriots want to have any chance of being employed in the island's natural gas industry, they need to leave the country now, the head of the Cyprus National Hydrocarbons Company Charles Ellinas advises.
"My message to you is get out of Cyprus as soon as you can. Go to the UK, to the Middle-East to get experience because without it you will be unemployable," Ellinas told students at a talk on Oil and Gas Developments…
Cyprus Mail

Cyprus, in the Mediterranean Sea south of Turkey. (Google Maps)
Elephant owners and mahouts are threatening to march to Bangkok with their animals if the government proceeds with a bill to transfer state authority over the species. The government plans to transfer state authority over the species. …
Elephant owners and mahouts say the bill could result in their animals being confiscated without good reason. …
Mr Laithongrian said the bill would empower the DNWPC to confiscate elephants if their owners could not present registration documents for the animals. 
He said mahouts doubted the DNWPC would be able to take proper care of any confiscated elephants. 
Mr Laithongrian said the government and the DNWPC are too concerned with appeasing the Convention on International Trade in Endangered Species of Wild Fauna and Flora (Cites). …
Bangkok Post
The Swiss-based founder of Swedish furniture giant Ikea and his sons are embroiled in a bitter dispute about the family's fortune, according to a new book about the company's future. …
The Local

Ingvar Kamprad, founder of IKEA. (Chris Jackson/Getty Images)
All the glamour that was left of the Universal Royalty child beauty pageant in Castleblaney was Lisa Roonea, winner of the 11-13 age group, standing on the pavement in her tan and her sash, looking tolerant. And Chisom Ezeh, almost two, crying briefly inside Corrigan's Kitchen pub, as she had to put on her pretty dress again for a photograph.
The pageant, hastily reconvened after losing its chosen venue at the last minute, and slightly rushed for fear of protesters, was finished by about two on Saturday afternoon. …
Irish Times
The reasons are obvious why any situation that stalls progress of construction of mega hydropower projects like the Punatshangchhu I becomes a serious concern.
With the country's economic dreams all placed in the hydropower basket, any situation, geological or otherwise, that could result in delays to harness clean energy of the perennial snow fed rivers has wide ranging implications. …
Kuensel Online
KARACHI—Sahir Ludhianvi says in one of his many poems, "Hum jo insaanon ki tehzeeb liye phirtay hain, hum saa wehshi koi jungle ke darindoun men nahi" (We who boast of our civilization, are so savage that our brutality cannot be matched with the beasts of the jungles). Little did he know, how with the passage of time this brutality would increase and turn man into an untamed, runaway monster.
Not many who visit government hospitals in the mega city of Pakistan have any idea how embarrassed humanity gets there whenever a woman, badly injured owing to various reasons, is admitted in the Emergency Department. The crimes committed against women do not make the headlines in media because 'honour' of a woman is more sacred and delicate than her right to live, and live like a human being. …
Daily Times