When the A-listers hit the red carpet and the razzle dazzle of the 89th Annual Academy Awards took over Hollywood, it was time to expect the unexpected! The passion of great and glitzy fashions in films and at the Los Angeles Dolby Theater prevailed. So don't let the Oscar 2017 stunner mix-up of "La La Land" surrendering the top prize to "Moonlight" ruin your excitement of learning who was voted the best in this year's Costume Design category. Luckily the embarrassing flub did not affect the surprising—for me—selection of the Oscar in costume design. Yes, this fact is correct: Colleen Atwood won the desired by all Oscar statuette for her costume designs for the movie "Fantastic Beasts and Where to Find Them." With this award "Fantastic Beasts" Becomes First "Harry Potter" movie to win an Oscar.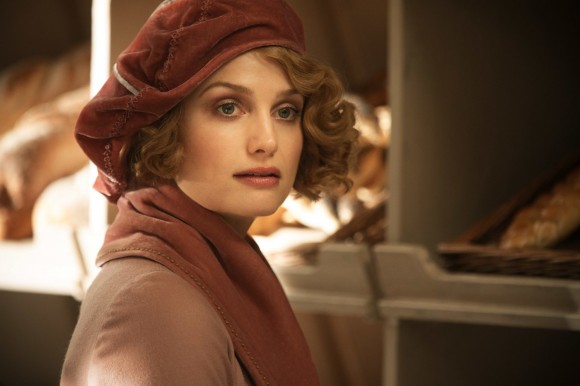 'Fantastic Beasts and Where to Find Them'
Directed by David Yates
Starring: Eddie Redmayne; Katherine Waterston; Colin Farrell; Fine Frenzy; Ezra Miller
Costumes by Colleen Atwood
This was American costume designer Colleen Atwood's twelfth Academy Award nomination and her fourth Oscar. Atwood, a native of Yakima, Washington, previously won three Oscars for  "Alice in Wonderland" (2010), "Memoirs of a Geisha" (2005), and "Chicago" (2002).
In her interview with Warner Brothers, Atwood stated that "Beasts marks her entrée into the magical worlds of J.K. Rowling's design—a chance to bring a touch of magic to an otherwise conventionally dressed, period world. Costumes are the first impression that you have of the character before they open their mouth-it really does establish who they are."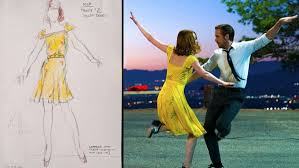 'La La Land'
Directed by Damien Chazelle
Starring: Emma Stone; Ryan Gosling; John Legend; Rosemarie DeWitt; Sonoya Mizuno
Costumes by Mary Zophores
Mary Zophres is an American costume designer who has worked in the film industry since 1994. She has been nominated for the Academy Award for Best Costume Design twice, for "True Grit" and now "La La Land."
The movie is likely to stir up memories of youthful dreams, romances, and, if you live in Los Angeles, the City of Angels. My favorite songs are also in this movie and I am glad they won an Oscar.
"I wanted women in the audience to be wooed by Ryan, and the men to feel romantic about Emma," said costume designer Mary Zophres. Well, she definitely succeeded.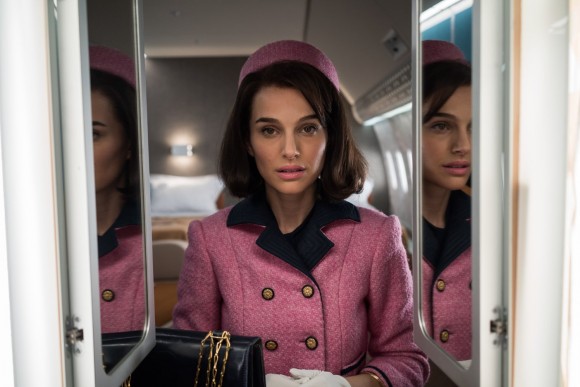 'Jackie'
Directed by Pablo Larraín  
Starring: Natalie Portman;  Caspar Phillipson; Peter Sarsgaard; Billy Crudup; Greta Gerwig
Costumes by Madeline Fontaine
With costume credits that include"Amélie" and "Yves Saint Laurent," the French designer was a perfect pick for preserving Mrs. Kennedy's memory. From nailing Jackie O's signature silhouettes and never-a-hair-out-of-place appearance to the historic pink suit she created with the help of Chanel, which Jackie famously wore the day President Kennedy was assassinated, Fontaine's work in "Jackie" was ultimately an ode to it all.
"Honestly I hope I did not betray the memory of this American icon." she said. And I can understand the pressure.
"I am putting all my money on "Jackie" for Best Costumes!" my friend, the writer for "Entertainment Weekly" Darren Franich had e-shared his prediction with me.
'Florence Foster Jenkins'
Directed by Stephen Frears
Starring: Meryl Streep; Hugh Grant; Simon Helberg; Rebecca Ferguson; Nina Arianda
Costumes by Consolata Boyle
Consolata Boyle is an Irish costume designer based in Dublin.
"Jenkins's extraordinary eccentricities and her coterie were a very particular thing; she lived and thrived in a very sealed off world,"said Consolata Boyle, a frequent collaborator of English director Stephen Frears.
"Consolata is simply brilliant," the director said of Boyle, with whom he has worked on numerous projects, including "The Van"(1996), "Philomena "(2013) and "The Queen"(2006), for which she gained an Oscar nomination. "I barely need to speak to her as I know what she's doing is going to be dazzling. I've worked with her for 25 years, so I'm very lucky."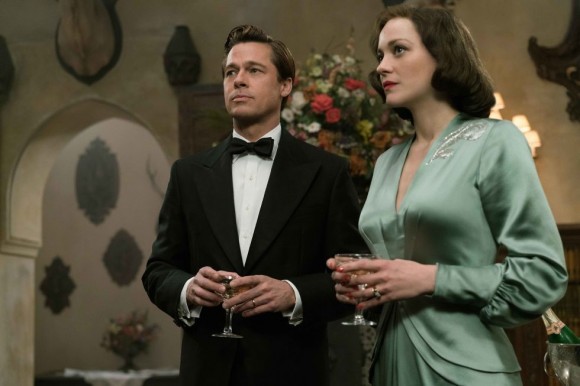 'Allied'
Directed by Robert Zemeckis
Starring: Brad Pitt; Marion Cotillard; Lizzy Caplan; Bridget Vatan; Jared Harris; Matthew William Goode
Costumes by Joanna Johnston
Joanna Johnston is an English costume designer who has worked extensively in films, particularly in America. She is especially known for her collaborations with Steven Spielberg and Robert Zemeckis.
Johnston was eager to create for "Allied" superstars Brad Pitt and Marion Cotillard a glamorous and realistic wardrobe fit for two World War II spies. Her work on over-the-top films like "Who Framed Roger Rabbit" and "Death Becomes Her" alongside war epics "Saving Private Ryan," "Lincoln," and "War Horse," made her the perfect choice for re-creating the era depicted in this movie.
According to Johnston: "Pitt and Cotillard made it easy. They lend themselves very sweetly to that kind of glamour."
"They're both really beautiful… they completely encapsulate that period," she said.
Final Thoughts
Although my choice for the Oscar 2017 in Costume Design was the "La La Land" (ahh, Emma Stone in the yellow dress) I salute Colleen Atwood, who was even more surprised at winning  the top award than I was: "I am truly floored," she uttered while receiving the gold plated statuette. "Sting told me I was going to win tonight, but I did not believe him. I said' What?!'"
Sting performed earlier in the Oscar ceremony the rendition of his Oscar-nominated piano ballad "The Empty Chair" from the documentary "Jim: The James Foley Story" about journalist James Foley, who was killed by ISIS.
Well that's the reality of the show business…
Cheers, and see you at the movies!
Lina Broydo writes about travel, art, entertainment, style, and sports. She worked for 22 years as director of public relations at a luxury hotel in San Jose, California, and is currently the president of STAR PR, Public Relations and Marketing Company. She lives in Los Altos Hills, California.