Onion Creek Flooding: Creek Near Austin, Texas Rises Over 28 Feet (+Photos)
October 13, 2013 5:22 pm Last Updated: July 18, 2015 5:18 pm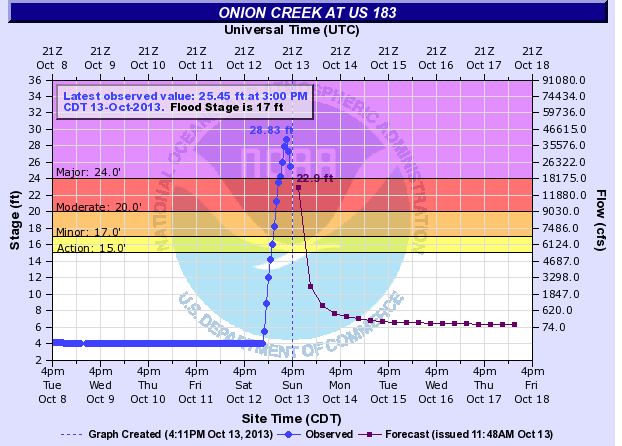 Onion Creek near Austin, Texas has flooded on Sunday, including at William Cannon, at US 183, and near East Slaughter Lane. 
Photos of the creek show severe swelling and multiple homes being impacted.
The flooding comes while Austin and the Austin metro got hit with flash floods on Sunday.
Victor Murphy of the National Weather Service said via Twitter that the creek peaked at 28.83 feet–the flood stage is 17 feet–and that the creek was the highest since November 2011.
"Almost a 25 foot rise," he said. 
See pictures below.