Authorities in Florida found a missing 3-year-old boy with autism alive hours after he went missing.
The Santa Rosa County Sheriff's Office found the boy, Aedric Hughes, on Sunday, Sept. 15.
Sheriff Bob Johnson said at a press conference on Monday that the boy with special needs got lost in Pace on Sunday and was found about two-and-a-half hours later thanks to bloodhounds the sheriff's got last year.
Aedric was "no worse for the wear," the sheriff said.
"Once the dogs hit the ground, it was 28 minutes that we had the child," Johnson said. "All they do is track people and they are very, very good at it."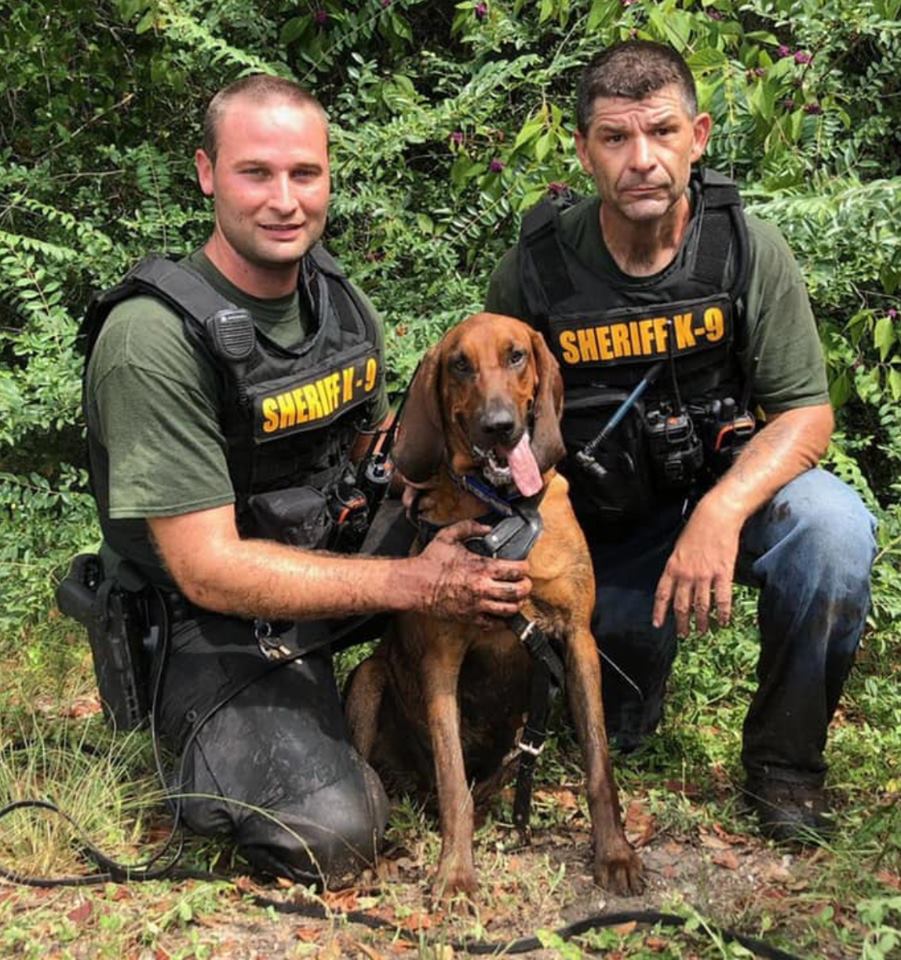 The boy's mother said her mother was watching the boy and she went to the bathroom. When she got back, the boy was gone, having let himself out of the front door.
The grandmother called the boy's mother, Audra Hughes, who rushed home. Volunteers searched for the boy along with the sheriff's office. Aedric was found "in briars and mud" about 200 yards from his house.
"I'm very grateful to the team. Words can't even express," Hughes said, noting the surrounding area is pretty wooded.
Santa Rosa County District One Commissioner Sam Parker first shared pictures of deputies, a bloodhound, and the boy on Sunday on Facebook. One picture showed a deputy who works on the K-9 unit carrying the boy out of the woods.
"Great job Santa Rosa County Sheriff's Office! Their bloodhounds found a missing 3-year-old autistic boy who was lost in the woods today. Thank you to everyone else that came out to help with this effort," Parker wrote.
In a statement released after the press conference, the sheriff's office added, "The photo of Deputy Lenzo carrying the 3-year-old out of the woods speaks volumes as to the seriousness of the incident."
"Sheriff Johnson implemented the Bloodhounds into our Agency approximately 1 year ago. Within that time, our Bloodhounds have located 9 individuals to include missing senior citizens, criminals on the run, and missing children," the office stated. "We are glad to report the child is back home. Other than a few scratches and bug bites, he is doing well."
The number of missing persons and missing children decreased to the lowest in decades in 2018, according to FBI data.
Nearly 613,000 Americans were reported missing in 2018, more than 424,000 of them under the age of 18. That's a drop of almost 6 and 9 percent respectively from the year prior and the lowest shown in available records going as far back as 1990.