Octopuses have been discovered building their own underwater city off the East Coast of Australia, proving that the mysterious creatures aren't necessarily as reclusive as previously thought.
Hours of footage from Go-Pro cameras revealed the creatures to be surprisingly social.
These octopuses—aptly-named octopus tetricus, or gloomy octopus—sculpted their own "dens" from piles of shells left over from creatures they'd eaten, chased each other, and communicated with each other through posture.
Scientists found the Octo-community near Jervis Bay, on the south coast of the state of New South Wales, about 10 to 15 meters under the water's surface.
Around 15 octopuses were filmed living in the settlement, dubbed "Octlantis" by scientists there. The site is around 60 feet long and 13 feet wide.
It's the second Octo-community discovered in the area. The first site, named "Octopolis," featured several Octopus "homes" around an unidentified foot-long man-made flat object.
The research was published in the journal Marine and Freshwater Behaviour and Physiology.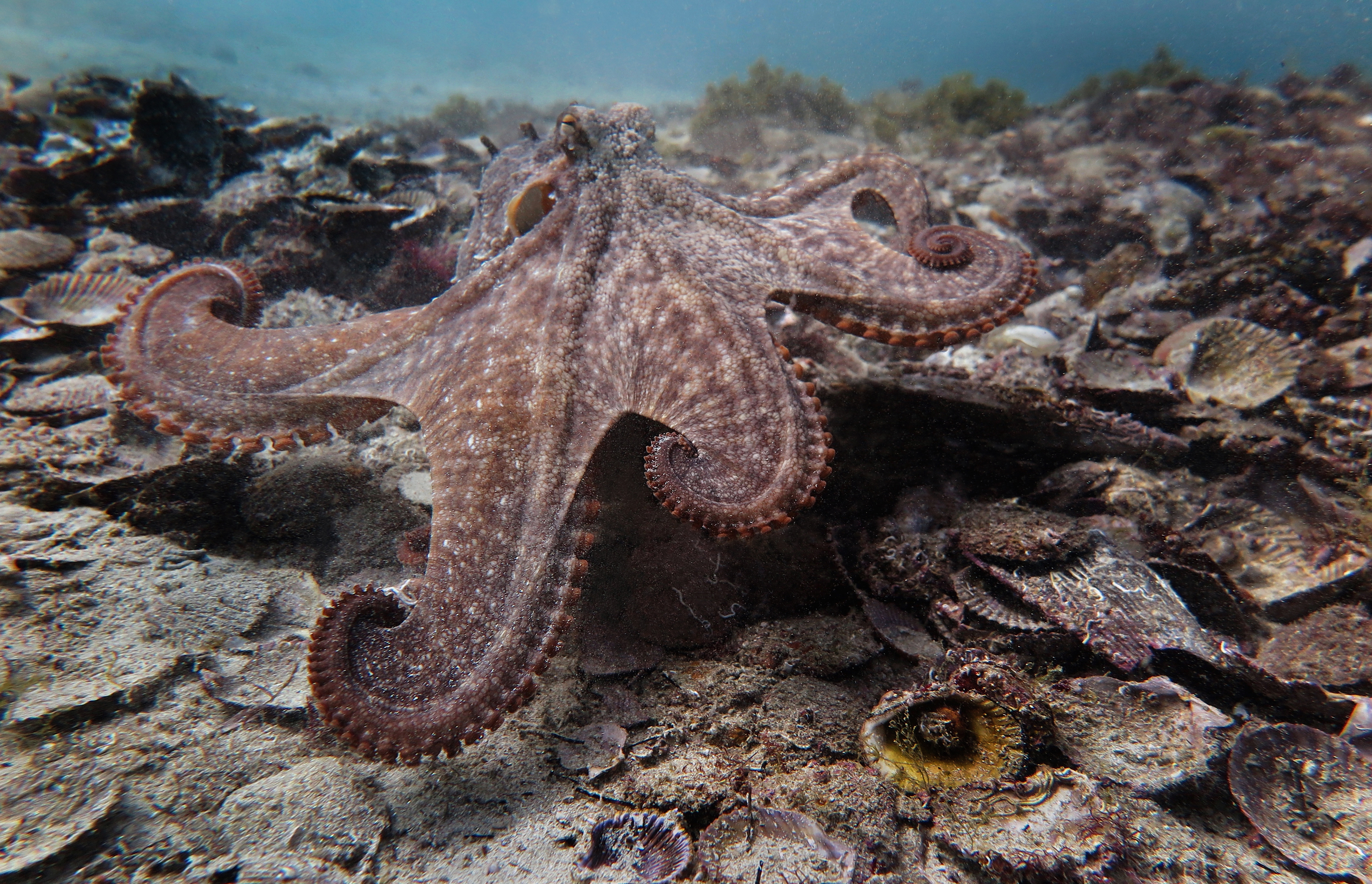 One of the researchers, Stephanie Chancellor of the University of Illinois, described the octopuses as "true environmental engineers."
"In addition to the rock outcroppings, octopuses who had been inhabiting the area had built up piles of shells left over from creatures they ate, most notably clams and scallops. These shell piles, or middens, were further sculpted to create dens, making these octopuses true environmental engineers," she said in a statement.
"Animals were often pretty close to each other, often within arm's reach," Chancellor said.
But the communities weren't always harmonious.
"Some of the octopuses were seen evicting other animals from their dens," Chancellor said. An example of an octopus eviction is shown in the video below.
"There were some apparent threat displays where an animal would stretch itself out lengthwise in an 'upright' posture and its mantle would darken. Often another animal observing this behavior would quickly swim away," she added.
Chancellor said that while this behavior could be territorial, "we still don't really know much about octopus behavior. More research will be needed to determine what these actions might mean."
She added that a great amount of energy is exerted during such antagonistic behavior, putting the octopus at risk of injury.
"We still don't know what the benefits are of this kind of behavior, which is linked closely to living in densely populated settlements, compared to the life of a solitary octopus," she said.
Researchers say that limited den space and abundant food may have led to the recently-discovered octopus settlements.
Below is footage of octopuses fighting in Octopolis, the first octopus settlement discovered in Jervis Bay.