NYC Opera May Have Shown Its Last
September 30, 2013 10:32 pm Last Updated: September 30, 2013 10:32 pm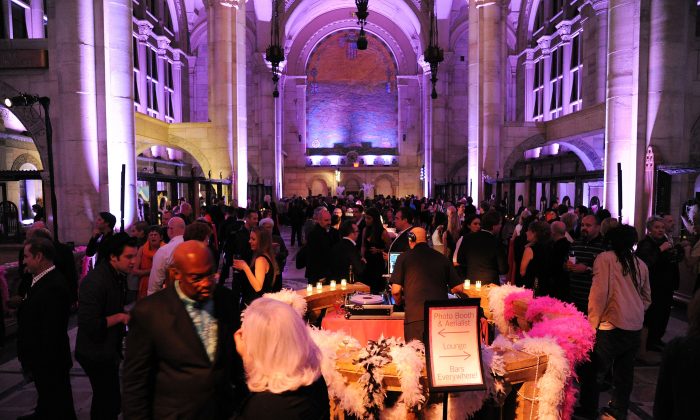 NEW YORK—The New York City Opera put on what's believed to be its last show Saturday night. General Manager and Artistic Director of NYC Opera George Steel announced earlier in September that the company needed to find $7 million by the end of September, otherwise it would have to suspend the 2013–2014 season.
"We have reached a crossroads: simply put, we need capitalization, both for the rest of this season and for the company to continue forward on solid financial footing," Steel said.
The company however has faced financial struggles for the past few years. In 2011, it had to leave its permanent home in Lincoln Center and become an itinerant group partnering with Brooklyn Academy of Music, El Museo del Barrio, St. Ann's Warehouse, and New York City Center to host its shows. NYC Opera also cut down from 115 shows per year a decade ago to only 16 last year.
The company launched a KickStarter campaign on Sept. 8 to raise $1 million by crowd sourcing.
"We are appealing to donors of every level and in every place," Steel said.
While the company was also reaching out to loyal donors for another $6 million, it seemed short of the needed $7 million to fund the three productions in this year's season including J.C. Bach's "Endimione," Bartok's "Bluebeard's Castle," and Mozart's "Marriage of Figaro."
The company also announced it would need an additional $13 million by the end of the year to secure future seasons.
By Monday 6 p.m., the KickStarter page for the company showed an insufficient total of $292,605 in donations.
If the company doesn't raise enough from either source it will suspend the season. NYC Opera also told the public that it would only use the money from KickStarter if it can raise the other $6 million.
The company has been criticized in the past for over spending, but had recently balanced its budget, according to the company. Disputes with the orchestra and chorus unions have also been speculated as the cause for its fall. Some critics have slammed the contemporary pieces as too modern and depraved.
Although the representative for NYC Opera could not respond before print deadline to confirm if the Opera will indeed file for bankruptcy, it's clear the company needs a serious financial boost to survive.