New Yorkers should avoid using subways, but if they have to use them they should avoid rush hour, New York City Mayor Bill de Blasio said at a press conference on March 10.
De Blasio said officials are recommending people work from home if they can, adding that people who are feeling sick should not leave their residences. If people have to go to work in-person, they should try to walk, he added.
Metropolitan Transportation Authority Chairman Pat Foye said Monday that subways "remain safe" before adding: "If you can get around without riding the subway, do it."
The number of cases of the new coronavirus in the city is "very rapidly evolving" as more testing is conducted, de Blasio said on Tuesday. New York City confirmed 16 new cases since Monday and 11 new cases since 7 a.m. on Tuesday morning. At the same time, early cases, including two healthcare workers who were in Iran, appear to be recovering, officials said.
Nearly 2,000 people are in voluntary isolation and 30 people are in mandatory quarantine. There are 157 tests pending and 258 people have tested negative. The city is testing hundreds of people a day and hopes to build the capacity to test thousands of people a day.
De Blasio also said the city is sending a request to the federal government for an additional 300,000 N-95 respirator masks, which are typically used by healthcare workers caring for suspected and confirmed patients with COVID-19, the disease the virus causes.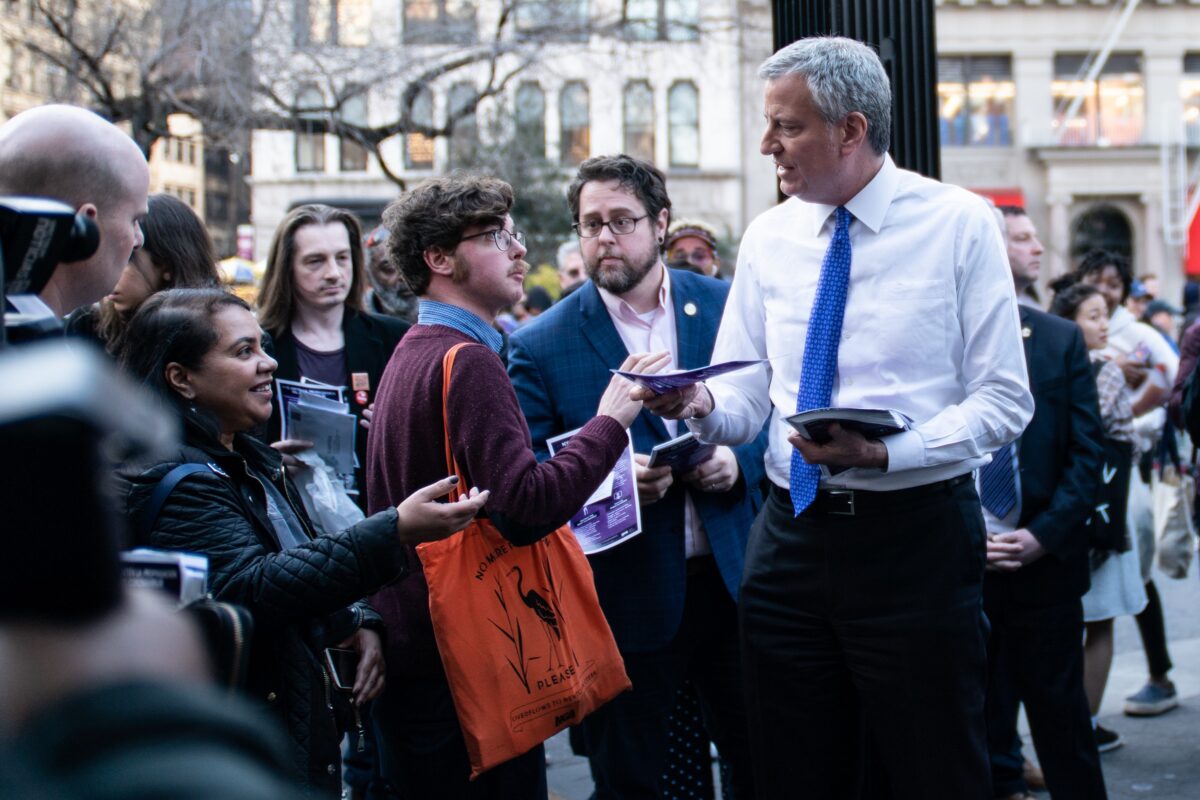 The supply would be enough to take the city through September, Mitchell Katz, CEO of NYC Health + Hospitals, said at the press conference.
The city has an adequate cache of surgical masks and gowns, he added.
De Blasio advised people against going on cruises and said that anyone with a temperature of 100.4 Fahrenheit or higher wouldn't be allowed onto ships at city docks. People disembarking from cruises would be told to isolate at home if they meet that temperature and live in the city; if not, they'll be sent to a hospital, de Blasio said.
The press conference came after New York Gov. Andrew Cuomo declared an area just outside the city a "containment area" where all schools, houses of worship, and businesses would be closed for two weeks.
Many of the cases are in New Rochelle, where the area is located.
"I get it. This can't be a political decision. This is a public health decision," the 62-year-old Democrat said. "It is a dramatic action, but it is the largest cluster in the country. And this is literally a matter of life and death. That's not an overly rhetorical statement."