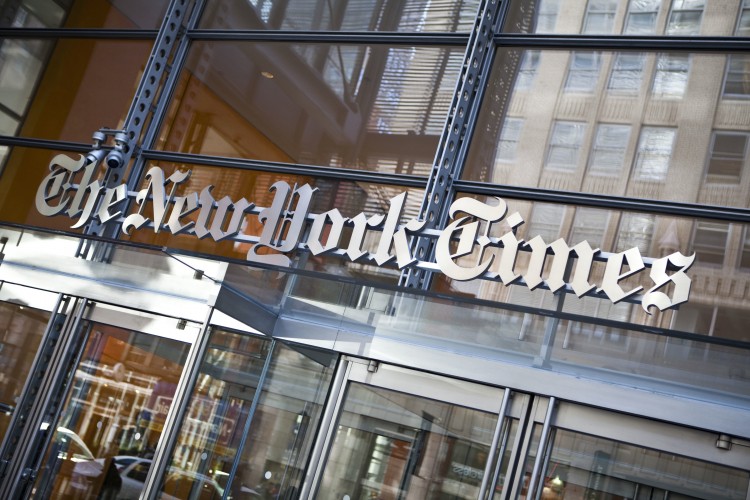 The New York Times is aiming to cut 30 positions in order to shrink the size of its newsroom, citing financial challenges.
"These are financially challenging times," said Arthur Sulzberger Jr., chairman of the Times Company, in a statement, according to the newspaper. "While our digital subscription plan has been highly successful, the advertising climate remains volatile and we don't see this changing in the near future."
Jill Abramson, executive editor at the Times, said that she is looking for 30 managers who are not union members to take buyout packages. 
If not enough people take buyout packages; Abramson said that she "will be forced to go to layoffs among the excluded staff."
Currently, the Times has around 1,150 newsroom employees. In recent years, the company has been hit hard due to an industry downturn in newspaper advertising.
The latest earnings report shows that print advertising in the Times, The Boston Globe, and The International Herald Tribune has declined by around 10.9 percent. Digital advertising also fell by 2.2 percent.
The Epoch Times publishes in 35 countries and in 19 languages. Subscribe to our e-newsletter.