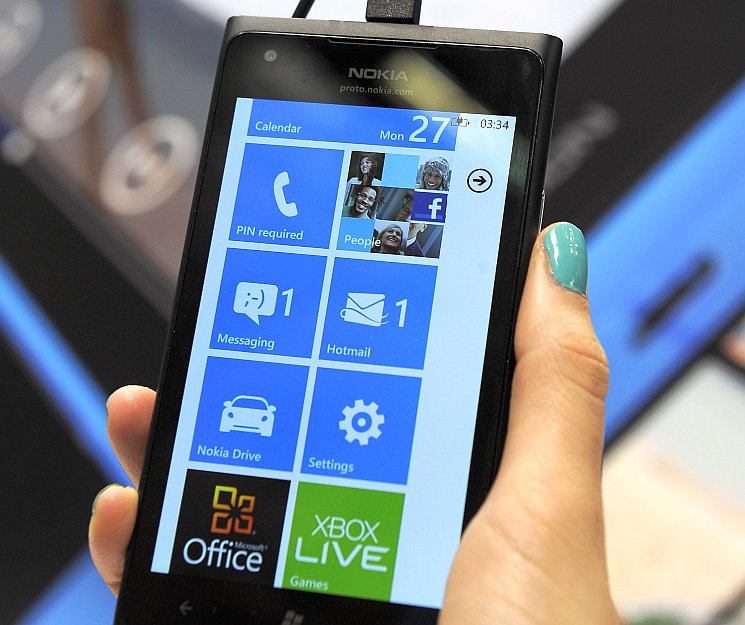 On Sunday, the Nokia Lumia 900 smartphone, which runs on Microsoft's Windows Phone operating system, will be launched on the AT&T network in the United States.
Its debut could potentially alter the fortunes of both companies and add another viable alternative to the iPhone and Android OS smartphone duopoly.
At an extremely aggressive $99 price-point (under a two-year contract), the feature-rich Lumia 900 sports a 1.4 GHz Qualcomm Snapdragon processor in conjunction with an Andreno 205 GPU, 4.3-inch AMOLED ClearBlack display screen, front-facing 1.3 megapixel camera for video calling, rear-facing 8 megapixel Carl Zeiss optics camera with 720p video capture, and a larger capacity lithium ion battery with a reported 300 hours of standby and around 7 hours of talk time. In addition, the Lumia 900 will be the first Windows operating system smartphone to have faster AT&T 4G LTE network support capability designed specifically for the United States.
The 900 will be Nokia's third smartphone to run on Microsoft's Windows Phone 7.5 (Mango) mobile operating system. This follows Nokia's strategic decision in February of 2011 to embrace the platform in lieu of its own Symbian and MeeGo operating systems for its future generations of high-end devices.
Despite having nearly 1.3 billion users of its devices worldwide, Nokia has made negligible inroads into the highly competitive and continually evolving U.S. and North American smartphone markets. Currently, the domestic smartphone market is dominated by Google's Android and Apple's iOS ecosystems, who according to The NPD Group, hold 53 percent and 29 percent market share respectively, with Windows Phone 7 only managing around 2 percent since its inception in 2010.
Given this current market dynamic, Microsoft is betting heavily on its partnerships with handset makers like Nokia to create a plethora of smartphones, such as the Lumia 900, in an attempt to gain more traction for its fledgling Windows Phone 7 platform.
Microsoft believes that a logical merging of solid hardware in combination with the underlying software architecture, services, and applications can ultimately create popular and profitable devices.
For Nokia, with its stylish looks, elegant form factor, impressive features, competitive technical specs, and arguably the most aesthetically pleasing albeit functionally simplistic operating system available in the smartphone arena, the Lumia 900 may prove to be a winner with consumers looking for a change from traditional smartphone fare.