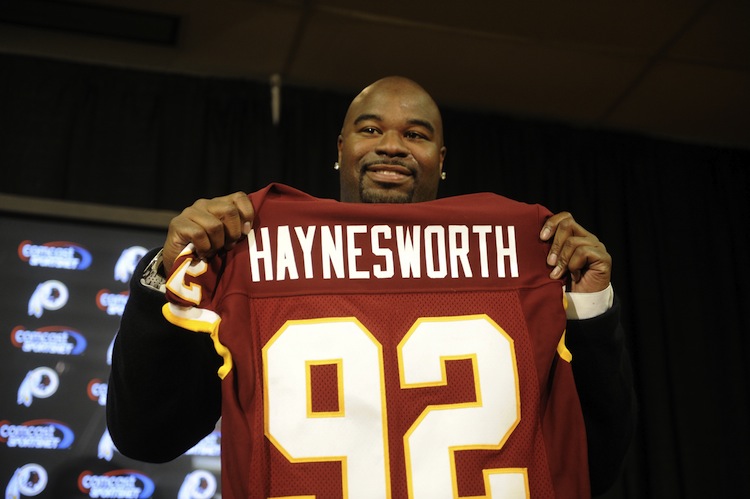 The NFL is taking away $36 million in cap space from the Redskins in 2012 and $10 million from the Cowboys for pushing spending into the uncapped season of 2010 to save money under the cap in 2011 and 2012, according to a report on the NFL's website.
The combined $46 million will be put back into the total salary pool and spread among the other teams, except for Oakland and New Orleans that took advantage on a more marginal level.
The NFL's competition committee had, prior to 2010, warned teams that punishment would be levied for taking advantage of the uncapped season.
Washington and Dallas dumped huge base salaries to players such as Albert Haynesworth, Miles Austin, and DeAngelo Hall in 2010 to get those large salary cap figures off the books by the following season, when there was a salary cap.