NY Congressional Delegation Cautious on Syria
September 4, 2013 6:29 pm Last Updated: September 4, 2013 8:39 pm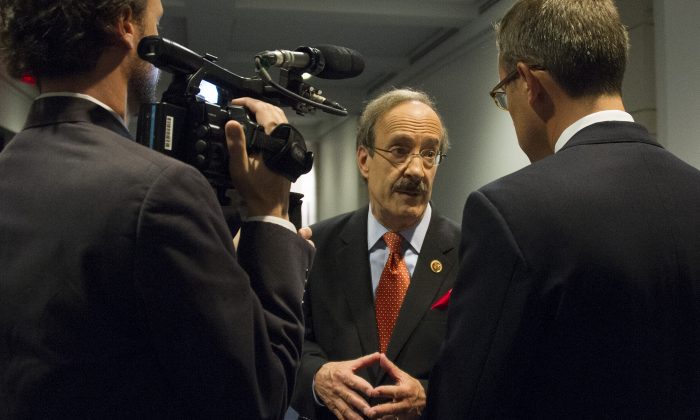 NEW YORK—Both of New York's senators are holding back amid the congressional debate over how to handle President Barack Obama's call for military action in Syria.
Sen. Charles Schumer and Sen. Kirsten Gillibrand, both democrats, have avoided making any strong statements for or against President Obama's proposed plan for airstrikes. Instead they are saying the plan isn't specific enough.
In a statement released by her office, Gillibrand said that President Obama's originally proposed plan was "too broad," and she wants to study the final language. Gillibrand also said that she "plans to carefully review the classified intelligence" and ask the Obama administration about strategy and objectives before making her decision.
Schumer, one of the highest-ranking members of the U.S. Senate, has also been cautious in taking a position.
"I've seen the resolution submitted by the President," said Schumer in a statement released by his office. "It is rather broad, and I think it has to be narrowed to make sure it doesn't permit troops on the ground."
Schumer has been quoted in media reports as saying that he would support a limited airstrike.
Schumer's position comes with the caveat to take care that any involvement does not escalate, though. He has also been quoted as saying that the United States needs to focus on domestic issues such as jobs and the middle class.
Other members of the state's congressional delegation have been more clear-cut in their stance.
Rep. Steve Israel (D-N.Y.), who has been part of two classified and one unclassified briefing sessions on Syria, said in a statement that he is "convinced more than ever that the Syrian regime used chemical weapons." Israel added that the United States can't "allow that use to continue and proliferate" and that precise, surgical, targeted military action should be taken.
Israel agreed with Schumer and Gillibrand, though, saying the current resolution that would authorize the use of force is "too open ended."
Others have questioned the drumbeat toward unilateral military action that isn't focused on bringing regional countries, as well as NATO and non-NATO allies, to the table. Rep. Gregory Meeks (D-N.Y.), a senior member of the House Financial Services Committee, posed the question of international support in a statement on Sept. 4 directed to Secretary of State John Kerry.
"Where is the international community?" Meeks asked. "Where is the broad willingness to join us in rejecting the contemptible act of the Assad regime by supporting limited military reaction?"
Rep. Charles Rangel (D-N.Y.) has gone so far as to suggest reinstating the military draft before committing to any U.S. military engagement.
"Reinstating the draft and requiring women to register for the Selective Service would compel the American public to have a stake in the wars we fight as a nation," said Rangel in a statement.
Some Republicans members of Congress from New York have come out swinging at Obama's proposal, going so far as to criticize his job performance. Rep. Peter King (R-N.Y.) issued a strongly worded statement accusing the president of "abdicating his responsibility as commander-in-chief and undermining the authority of future presidents."
Ranking Member Rep. Eliot Engel (D-N.Y.), who is the senior Democratic member on the House Foreign Affairs Committee, called on the speaker of the house to "immediately recall the House back from its August recess and debate this critical issue as soon as possible."