New York Man Threatened to Kill Obama and Other Presidential Candidates
April 12, 2016 2:59 pm Last Updated: April 12, 2016 2:59 pm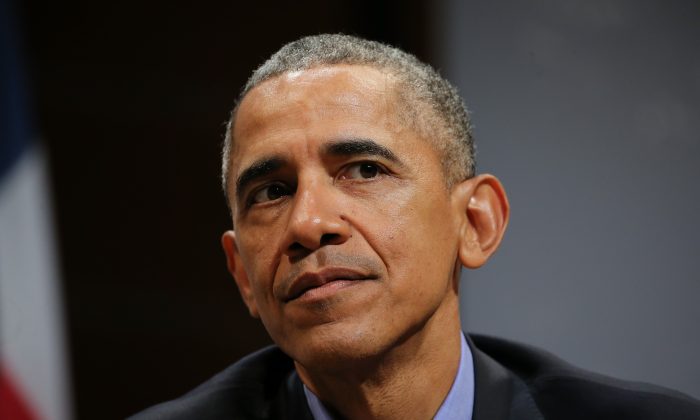 A New York man was arrested on April 8 for threatening to kill President Barack Obama as well as the 2016 presidential candidates, authorities said.
Joseph Goode, 21, of Cheektowaga, New York, said he would use a "high-powered rifle" to kill Obama, according to the office of U.S. Attorney William Hochul in Buffalo, New York, reported Reuters.
Goode, whose threats came to light on April 7, also threatened to kill former president Bill Clinton and his wife, Hillary Clinton, Democratic presidential candidate.
Both Republican presidential candidates Donald Trump and Ted Cruz were also on Goode's list.   
All three presidential candidates have been campaigning in New York for the upcoming elections on April 19—with the exception of Cruz, who will be in upstate New York sometime this week.
Goode was also accused of saying he "is the kind of person ready to snap and shoot up a public place" and said he wanted to "see the world burn," according to prosecutors.
He even said he wanted to kill 'all of the FBI.'
He even said he wanted to kill "all of the FBI."
According to PIX11, Goode reportedly made those threats to personnel at a Buffalo hospital.
He was set to appear to a federal court in Buffalo last week Friday.
If found guilty, Goode faces a maximum of five years in prison and a $250,000 fine.