New video footage shows the moment a stricken Aeroflot passenger plane bounced on a Moscow runway before it burst into flames, killing 41 people.
The Aeroflot plane can be seen bouncing down the runway on May 5. According to reports, the pilots were not able to land without the assistance of autopilot after the plane was struck by lightning.
Members of the crew confirmed the plane was hit by lightning before they lost radio communications.
New video has captured Aeroflot Flight #SU1492 bouncing on landing at Sheremetyevo Airport causing the undercarriage to collapse and a fire to erupt. 41 of the 78 occupants died on the May 5 accident as they were unable to evacuate in time. https://t.co/KxW48oRaDL pic.twitter.com/AqsphrDkDu

— Breaking Aviation News (@breakingavnews) May 14, 2019
"There was a bright flash and a bang," pilot Denis Evdokimov is quoted by the Independent as saying. "The fire began after landing, I understand, because of the landing."
An investigation revealed that there may have been an "over-dependence on autopilot" as well as "pilot error" that contributed to the cause of the accident.
Video has captured Aeroflot flight #SU1492 bouncing on its emergency landing and then catching fire on second touchdown. https://t.co/eiZBP3hMgd pic.twitter.com/XN3zLad8xo

— Breaking Aviation News (@breakingavnews) May 5, 2019
Many passengers on board SU 1492 then escaped via the plane's emergency slides that inflated after the hard landing.
"We took off and then lightning struck the plane," the Komsomolskaya Pravda daily cited one surviving passenger, Pyotr Egorov, as saying, Reuters reported.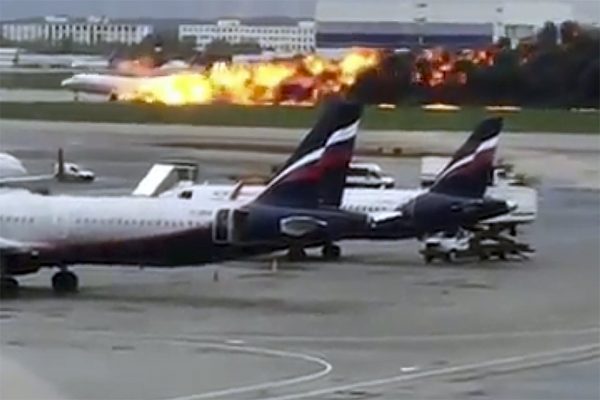 Egorov noted that the plane bounced while it landed.
"The plane turned back and there was a hard landing. We were so scared, we almost lost consciousness. The plane jumped down the landing strip like a grasshopper and then caught fire on the ground," he said.
Last week, a survivor of the plane crash, Mikhail Savchenko, wrote on Facebook, "I do not know what to say about people who ran out with bags," The Associated Press reported. "God is their judge."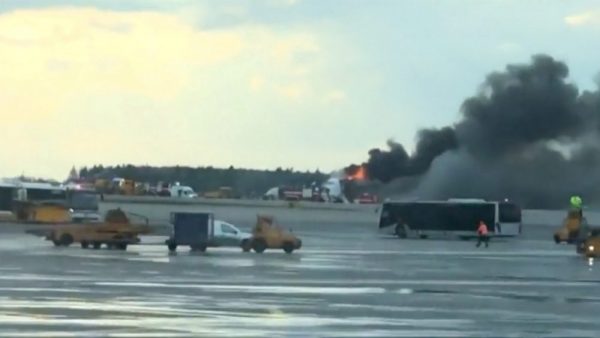 "But I really want to ask [people] not to persecute them, I am sure that it is very hard for them now," Savchenko wrote, according to the New York Post's translation. "I do not think that at least one person in this burning hell coolly and deliberately dragged suitcases."
"I do not know how the psyche works in such situations, [that is] a question for the experts," he added.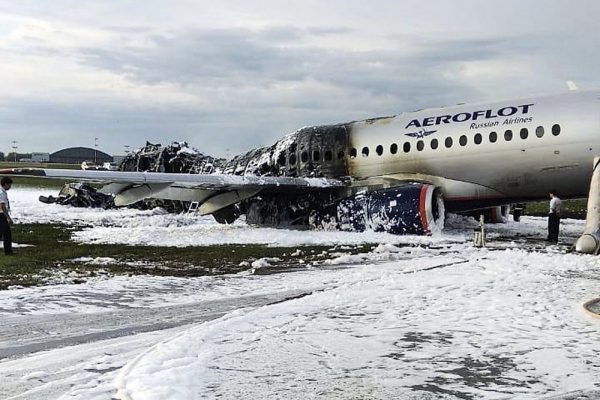 Of his own departure, Savchenko also stated: "No, I didn't drag my suitcases. No, I didn't fly business. No, the moment I was filming, there were no people around me that I could help. But believe me, it's not much easier."
Reuters contributed to this report.