New Dangerous Drug Fentanyl Sweeping Los Angeles, Chicago
April 18, 2016 2:07 pm Last Updated: April 18, 2016 2:44 pm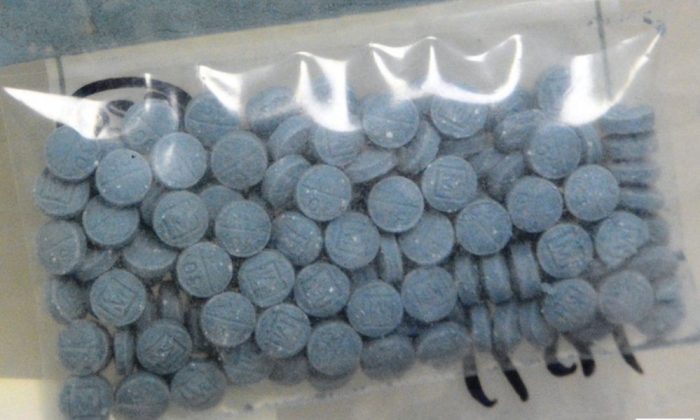 In California and Chicago, deaths from the powerful opiate fentanyl have risen in recent days.
According to a report from the Los Angeles Times over the weekend, there are signs that deaths connected to the drug are on the rise in Los Angeles County.
The synthetic opiate, which has been described as being dozens of times more powerful than morphine, has ravaged the Sacramento area. More than 50 people have overdosed in Northern California, PSMag.com reported.
It's monumental. I have never seen anything like it.
, coroner, Will County
Last week, Sacramento authorities confirmed two more overdoses and another death, bringing the total of fatal overdoses up to 11.
A few weeks ago, in just 12 days in Sacramento, 10 people died from overdose.
However, fentanyl-related deaths have spiked across the United States, not just in California.
Fentanyl has been used pharmaceutically since the 1960s, and it was commonly given to terminal cancer patients to help them deal with extreme pain. But in recent years, the drug has been used as a heroin substitute and is cheap to produce. Producers are now using it to spike batches of heroin for greater potency at a cheaper cost.
The Los Angeles County's Department of Public Health said last week that fentanyl-related deaths have hovered around 40 between 2011 and 2013. But in 2014, 62 people died.
"Obviously it's been big on the East Coast and Midwest, it's possible that it could be coming this way," said John Martin, who is a special agent with the Drug Enforcement Administration in San Francisco.
DEA agents say that much of the synthetic fentanyl is produced in
China
.
It's also become an epidemic in Chicago.
"It's monumental. I have never seen anything like it," Will County Coroner Patrick O'Neil told Fox Chicago several days ago. Will County, bordering Chicago, has experienced 53 overdoses and 18 deaths so far this year.
O'Neil said he suspects that many of the deaths have taken place because users thought they were buying regular heroin. Instead, they took the more powerful fentanyl and overdosed.
Meanwhile, around Cleveland, 12 people fatally overdosed in six days, reported NewsNet5. The deaths were blamed on "heroin, fentanyl or [a] combination."
DEA agents say that much of the synthetic fentanyl is produced in China or is being made in amateur labs in the United States.
In February, U.S.-Mexico border agents caught a man who was trying to smuggle about 1,200 tablets of fentanyl labled as oxycodone, another synthetic opiate.