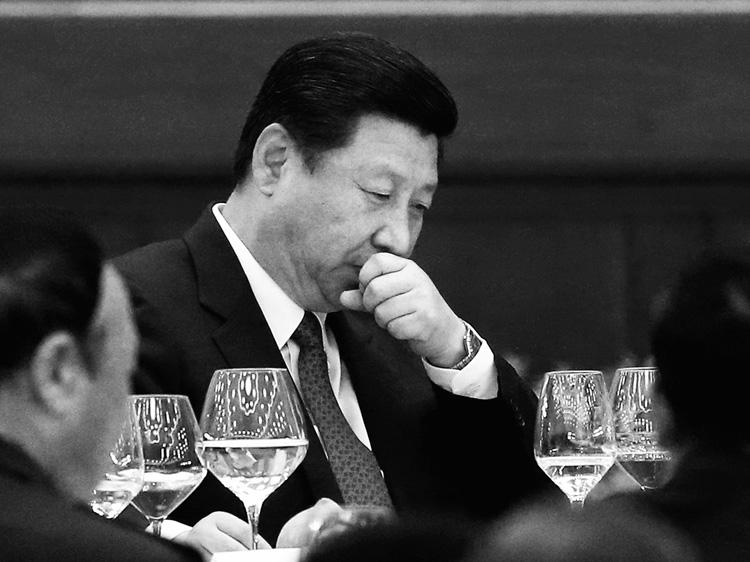 Besides inferred promises of keeping the economy on track, Xi Jinping's trip to Shenzhen last Friday revealed signs of what else is on the mind of the Chinese regime's new leader.
On his first official tour outside Beijing since assuming the Chinese Communist Party (CCP) leadership, Xi paid a visit last Friday to Shenzhen in Guangdong Province, the southern economic hub bordering Hong Kong, often referred to as the window of China's opening-up policy. 
State media Global Times said that Xi's visit echoes Deng Xiaoping's tour 20 years ago, and signals the new leadership's commitment to deepening reform.
But, apart from promising to keep the economy on track, there were other clues worth noting. 
One item that surprised commentators is that Xi did not meet with Hong Kong's chief executive, who was in Guangdong Province on the same day.
Xi's tour was kept low profile; Chinese state mouthpiece Xinhua did not mention it in the news that day. 
Hong Kong's chief executive Leung Chun-ying also visited Guangdong Province on Dec. 7 to attend a meeting held by the Federation of Hong Kong Industries, Hong Kong Productivity Council, and the Pearl River Delta Council. 
Hong Kong's Apple Daily quoted commentator Lin Heli as saying that when previous Party leaders and the Hong Kong chief executive were both in Guangdong, they would meet up out of courtesy or need. 
"Beijing is suspicious of Leung's performance in the past few months since being appointed. I would think that Xi Jinping would have wanted a face-to-face talk with Leung to get first-hand information," Lin said.
However, as Xi left Shenzhen for Zhuhai on Dec. 8, Hong Kong Radio reported that he would not be meeting with Leung. 
Falun Gong Issue
One of the thorniest issues Xi has inherited as Party head is the persecution of the Falun Gong spiritual practice, which is now in its 13th year. According to many commentators, this matter has become an enormous headache for the Communist Party, as it involves crimes against humanity, which, once faced, could severely damage the Party.
According to Falun Gong sources, in recent months harassment of Falun Gong practitioners has spilled from the mainland into Hong Kong, led by the Hong Kong Youth Care Association Limited (HKYCA), a recently formed group with Communist Party ties. Their main activities involve disrupting and taunting Falun Gong adherents and their protest events.
On Dec. 6, the day before Xi's Shenzhen visit, vice chairman Lin Guo and other members of the HKYCA laid siege to two Falun Gong anti-persecution information sites in Hong Kong, according to Ms. Liao, a Falun Gong event co-ordinator. But on Dec. 7 and 8, the HKYCA parties suddenly left, she said. 
Xi's Messages
The reason for the HKYCA's sudden withdrawal, according to Lin Zixu, an Epoch Times analyst, is that Xi is starting to distance himself from Party hardliners.
Lin said Xi's Southern China tour sends two messages. One is to let the rightists know that he is following Deng's path, and that there is little space for political reform.
The other message, according to Lin, is for Communist Party hardliners, or leftists, who are advocating Mao-style persecution campaigns. 
Hardliners include members of the Jiang Zemin faction, former security chief Zhou Yongkang, and disgraced Politburo member Bo Xilai, who have been pushing to maintain the persecution of Falun Gong so as to protect themselves from accountability.
Xi's snub of Hong Kong's Leung Chun-ying seems to be part of the second message, and is a sign of disapproval of Leung's performance in general, which has become an embarrassment for the CCP, Lin said.
The Epoch Times publishes in 35 countries and in 19 languages. Subscribe to our e-newsletter.
Click www.ept.ms/ccp-crisis to read about the most recent developments in the ongoing crisis within the Chinese communist regime. In this special topic, we provide readers with the necessary context to understand the situation. Get the RSS feed. Who are the Major Players?