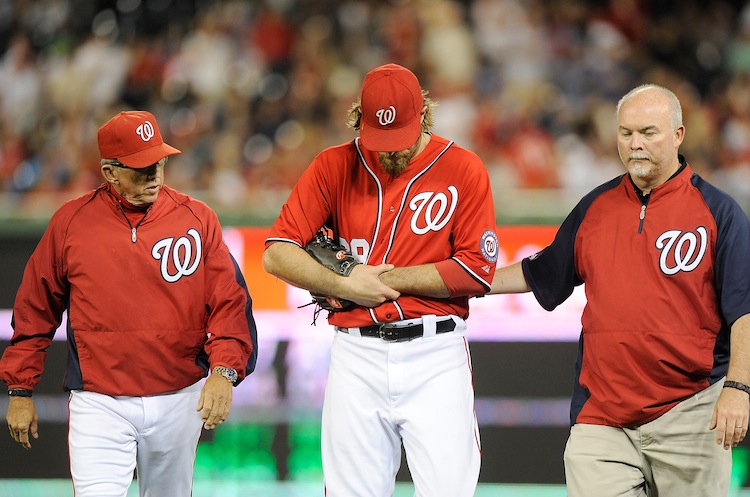 Nationals right fielder Jayson Werth had surgery on his fractured left wrist Monday and will be out for 12 weeks, according to a report on the team's website.
Werth injured his wrist in the sixth inning of the Nationals' 9–3 home loss to the Phillies. Werth ran in and dove after a fly ball off the bat of Placido Polanco but as he hit the ground with arm outstretched, bent his wrist in an awkward fashion and was in immediate pain.
The Nationals replaced him with outfielder Xavier Nady who had been out with an injury to his left side.
Werth has had wrist injuries in the past. The soon-to-be 33-year-old missed all of 2006, while a member of the Dodgers, after breaking the same wrist.
The Epoch Times publishes in 35 countries and in 19 languages. Subscribe to our e-newsletter.