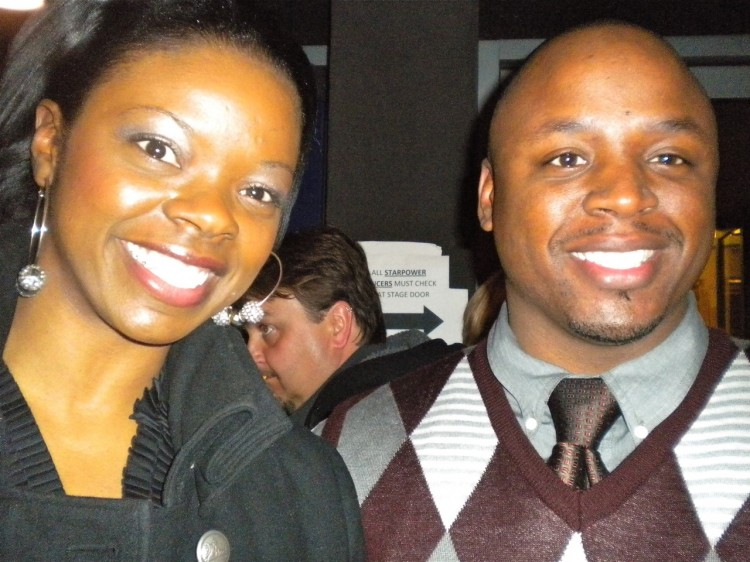 NASHVILLE, Tenn.—A couple celebrated their twelfth wedding anniversary by seeing Shen Yun Performing Arts Touring Company at the Tennessee Performing Arts Center. Both are professionals. Lajuan Stoxstill-Diggs is a realtor, and Erica Stoxstill-Diggs is a federal investigator with the Equal Employment Opportunity Commission. Both responded warmly to the performance.
"It was very moving! Just interesting; how the cultures, and the colors and the music—everything—it just came together. It was very interesting," said Mr. Stoxstill-Diggs. The two are from Nashville.
His wife, who works with an agency that enforces legal civil rights requirements, said she found it "very, very good. The dancing was great. The grace that they had, it was just amazing."
As did other audience members, Mr. Stoxstill-Diggs remarked on the precision and perfection of the dancers and musicians. He said he was most moved by the "cultural background and how they just brought it all together. The harmony, they were just in such unity. I was just, I was looking for them to mess up, but from the beginning to the end, they didn't miss a beat.
His wife echoed his thought, "I thought it was amazing how they moved, such grace, and synchronization. They didn't miss a beat. It was great."
Mr. Stoxstill-Diggs is taking a music theory class, he said, and "this is just above and beyond what I was needing, and so it's going to be a great report that I can write up. Just the different instruments that they brought in, and it also says they have some from China, so this is just awesome." The unique orchestra has Western classical instruments and traditional Chinese instruments, such as the erhu, the pipa and the suona. During an interlude between dances the master of ceremonies named and introduced all the instruments, which played their characteristic sounds.
Mr. Stoxstill-Diggs laughed and said if he could talk to the artists, he would say, "Can you teach my kids how to do that? It was just so awesome how they did, and they didn't miss a beat. It was just awesome. My hat's off to them."
Shen Yun Performing Arts, based in New York, tours the world on a mission to revive traditional Chinese culture. Shen Yun Performing Arts Touring Company will be in Nashville's TPAC for performances on Feb. 25 and 26, and then Little Rock on Feb. 27 and 28 at the Robinson Center Music Hall.
For more information visit ShenYunPerformingArts.org