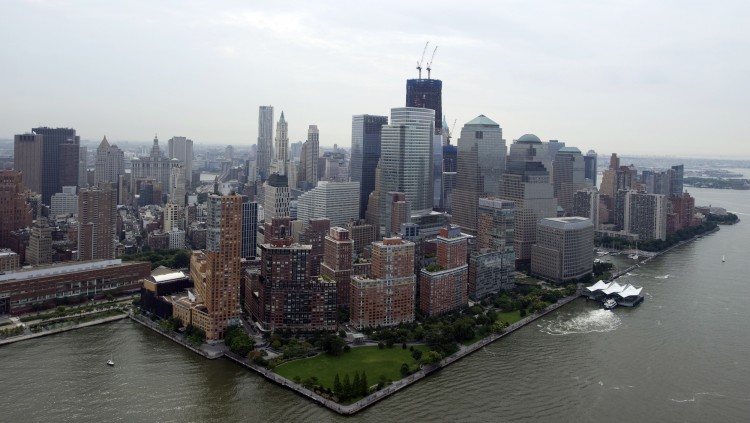 Almost a third of all terrorist attacks that took place between 1970 and 2008 in the United States occurred in just five metropolitan areas, according to a new study.
The study was commissioned by the National Consortium for the Study of Terrorism and Responses to Terrorism, found that the five major terror "hot spots" were New York, Los Angeles, Miami, San Francisco, and Washington, D.C. These cities, along with Seattle and Chicago, had the most attacks motivated by left-wing or right-wing ideologies or nationalist and religious motives.
Manhattan experienced the most attacks with 343, Los Angeles had 156, Miami-Dade County experienced 103, San Francisco had 99, and Washington D.C. had 79, the report said. Researchers said that of the 3,143 counties in the United States, 65 were considered terror hot spots.
Researchers noted that "large, urban counties such as Manhattan and Los Angeles have remained hot spots of terrorist activities across decades," but smaller and more rural counties like Arizona's Maricopa County, which encompasses Phoenix, have become hot spots in the past several years. They defined a hot spot as a county that had greater than the average number of terrorist attacks, or six, in the 38-year period.
"The main attacks driving Maricopa into recent hot spot status are the actions of radical environmental groups, especially the Coalition to Save the Preserves," which is considered a fringe environmentalist group that has carried out attacks, Gary LaFree, the lead author of the report, said in a statement.
The attacks, LaFree stressed, not only take place in the aforementioned five metropolitan areas but are also interspersed throughout the United States.
The hot spots "include places as geographically diverse as counties in Arizona, Massachusetts, Nebraska and Texas," he said.
In different counties across the United States, there were more terrorist attacks that were motivated by a specific ideology, the study said. Researchers cited Lubbock County, Texas, as an example of the phenomenon, saying it only experienced far right-wing terrorism while the Bronx in New York City experienced far left-wing terrorism.
There were also time trends in terrorist attacks, the study notes. The 1970s experienced a large number of extreme left-wing attacks and is almost entirely limited to that decade, with only a few instances recorded in the 1980s.
Separatist and ethno-national terrorism was mainly concentrated in the 1970s and 1980s and religiously motivated attacks took place mainly in the 1980s, with notable exceptions, said the study. Extreme right-wing terrorism mainly took place in the 1990s and single-issue attacks were dispersed throughout each decade.