More Jail Time Won't Stop Aboriginal Gang Growth, Says Expert
April 1, 2010 2:55 am Last Updated: October 1, 2015 8:28 pm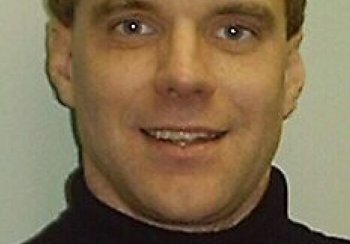 The explosive growth of aboriginal gangs across the country will continue unless the deplorable conditions behind the trend are addressed, says a gang expert.
Dr. Mark Totten, a sociologist and an expert on Canadian street gangs, says that while the federal government's get tough approach on crime has its place, that alone will do nothing to stem the proliferation of native gangs that are largely a result of the intense poverty in some First Nations communities.
"We just can't imprison our way out of this. The answer is not building more jail cells," says Totten.
"It gets the bad guys off the street for a little bit, but the bad guys still continue to do bad things when they're in prison because prisons are such a violent place. They're also gang-infested, and just because you lock up a gang leader doesn't mean they're going to stop running their gang.
"One of the better ways to run a gang is to be sentenced to a prison or a jail in this country."
For every gang member taken off the street, he says, "a couple more are going to take his or her place." In addition, those who are not members of a gang when first imprisoned most likely will be by the time they are released. Because of the violence, many prisoners need the protection of a gang to survive.
Adding to the problem, says Totten, is that aboriginal birth rates are rapidly increasing. He estimates that in the next five to ten years, many big urban centres as well as smaller cities will have very high aboriginal populations.
"If we don't radically change how we deal with these issues, then we're going to have double the number of gang members, double the number or homicides and suicides, double the number of aboriginal people locked up in facilities," he says.
"So this really should be a wake-up call to policy makers and government and concerned citizens in Canada that things are bad now, but you ain't seen nothing yet."
The government recently announced the need to expand its budget for federal prisons by 36 percent by 2013. The Liberals say the spending is the cost of the Conservatives' tough-on-crime agenda that has seen longer sentences handed down for some offences.
Totten, who collaborates with groups in Ontario and Western Canada in the development and evaluation of gang prevention, intervention, and suppression strategies, says the desperate poverty in some First Nations communities fuels gang growth.
"A lot of kids and young adults will say, 'The gang is my job. The gang is my family. Nobody worked in my reserve or in my neighbourhood, it was impossible to get real job that paid OK. I can make quick money in a gang. I can deal meth or I can deal crack or I can let girls work the street, and it's really quick money.'"
One of the differences between aboriginal gangs and most other gangs in Canada, he adds, is that "almost all have grown up in severe poverty. It's not just a little bit of poverty, but it's very, very deep, grinding poverty, and they grow up in families where they don't know where the next meal is going to come from, or maybe the family is homeless."
Increase across the country
With names such as Indian Posse, Red Alert, Native Syndicate, and Native Syndicate Killers, aboriginal gangs are operating not only in the big cities but also in many rural areas including in the Far North.
"Right across Canada we're seeing an increase in aboriginal gangs," says Cpl. Mike Moyer, aboriginal gang coordinator for the RCMP in British Columbia.
"All our agencies and RCMP detachments and our national headquarters and all our police services really are having to look at this issue at a lot more serious rate than what we did say 10 years ago."