The supermodel widow of The Cars frontman Ric Ocasek, who died over the weekend, has spoken out following his death.
Paulina Porizkova posted a photo of flowers left outside a Manhattan townhouse that she had shared with Ocasek, who was 75 when he passed away.
"Thank you" is what she wrote of the tribute.
View this post on Instagram
According to the New York Post and other news reports, the longtime singer was found dead in his home on Sunday, Sept. 15.
Porizkova and Ocasek met on the set of The Cars' music video for "Drive" in 1984. They have two adult sons.
"Our family always has been—and still is—a well-built car," Porizkova wrote on Instagram, Fox News reported. "When the four of us are together, we can go wherever the road takes us. But as a bicycle, my husband and I no longer pedal in unison. So we're ditching the bicycle. Ric and I have been peacefully separated for the past year. The photos of our happy family are, in fact, happy family photos; we are just no longer a couple."
In 2018, Ocasek and Porizkova announced they had amicably split after 28 years of marriage. The two were not legally divorced, People reported.
Ocasek has four other children.
"It used to be fun to show my kids how to use them, how to put the needle on the tracks, and how to pick it up and move it if you want to change the track," he told website Vinyl District about playing records to his children.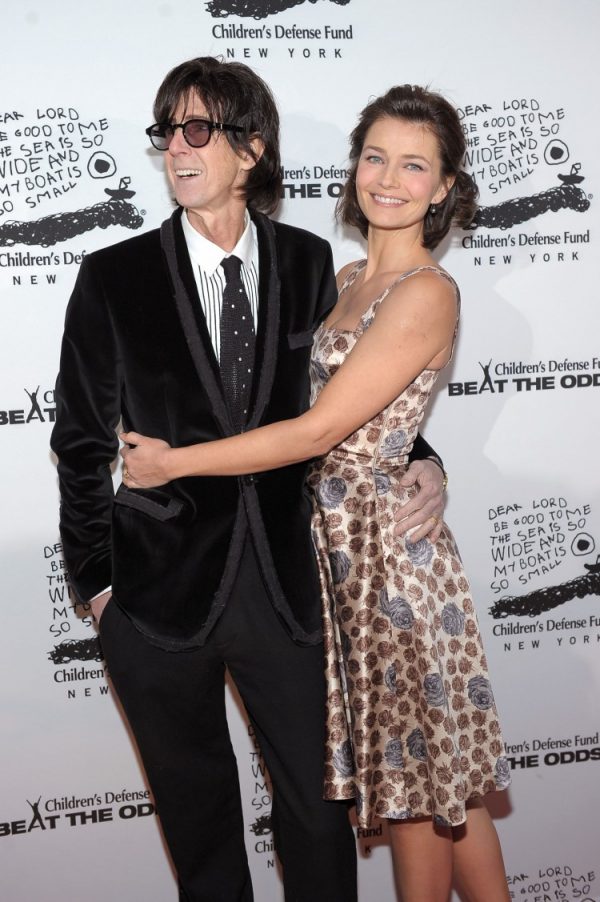 Meanwhile, police sources told the New York Post that he was found dead in his Manhattan apartment on Sunday at 4:14 p.m.
The source said he appeared to have died of natural causes.
According to an Allmusic.com description of the band, "Boston-based quintet the Cars racked up a string of platinum albums and Top 40 singles, becoming the most successful American new wave band of the late '70s and early '80s."

It added,  "Their first two albums (1978's The Cars and 1979's Candy-O) were new wave classics; their fifth album, 1984's Heartbeat City, was a modern pop masterpiece fueled by a run of videos that became MTV staples. The Cars broke up in 1988, but their music's popularity and influence never faded. This continued interest led to the band reuniting twice, in the mid-2000s without Ric Ocasek and Ben Orr (who passed away in 2000) and again in 2011 with all the living members involved."
They are also known for hits "My Best Friend's Girl," "Good Times Roll," "Bye Bye Love," and many others.
Porizkova, who was born in the former Czechoslovakia, meanwhile, became the first woman from Central Europe to appear on the Sports Illustrated swimsuit issue. Her parents fled Czechoslovakia in 1968 to escape the Soviet invasion and left her in the care of her grandmother.
Other details about his death are not clear.