Thylane Blondeau, a model who won last year's "most beautiful face" accolade, posted the viral 10 Year Challenge, showing her two record-breaking looks.
Blondeau, 17, posted a split of herself this week and an image of her when she was 6 years old after being given the title of "Most Beautiful Girl in the World."
In December 2018, she won the "Most Beautiful in the World" accolade, which was done by Independent Critics, namely by professional critic TC Candler.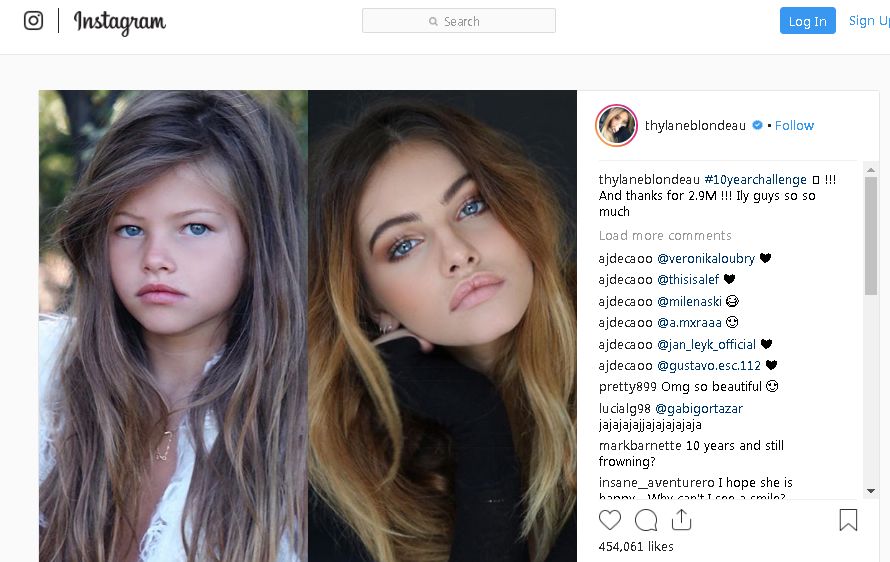 The model uploaded the images as part of a viral trend where people post an image of themselves from 2009 and 2019.
It's done to show the effects of age after a decade.
"#10yearchallenge!!!" And thanks for the 2.9M !!! Ily guys so so much," the teen wrote on Instagram.
Blondeau, who started modeling at age 4, is the daughter of French soccer player Patrick Blondeau and fashion designer Veronika Loubry. She is currently the brand ambassador for L'Oreal.
At the age of 6 when her face famously appeared on the cover of Vogue Enfants in 2007, Blondeau was dubbed the "most beautiful girl in the world."
Her striking photos in Vogue at only 6 years old mesmerized the world, and she was later dubbed "the most beautiful girl in the world."

由 AOL 发布于 2018年9月29日周六
On Instagram late last year, Thylane posted a video for her several million followers, saying she can't believe she took the title again.
"I just can't believe it myself … thanks so much @tccandler and everyone who voted," she wrote.
She added: "I never thought i was once number one !! I'm thankful to all of you. I really hope your having great holidays and spend nice Christmas with your family … all the best to all of you guys lots of love," she wrote, according to Yahoo.
She was also the face of the spring and summer 2018 campaign of French brand Juicy Couture and is also the founder of her own clothing line, Heaven May.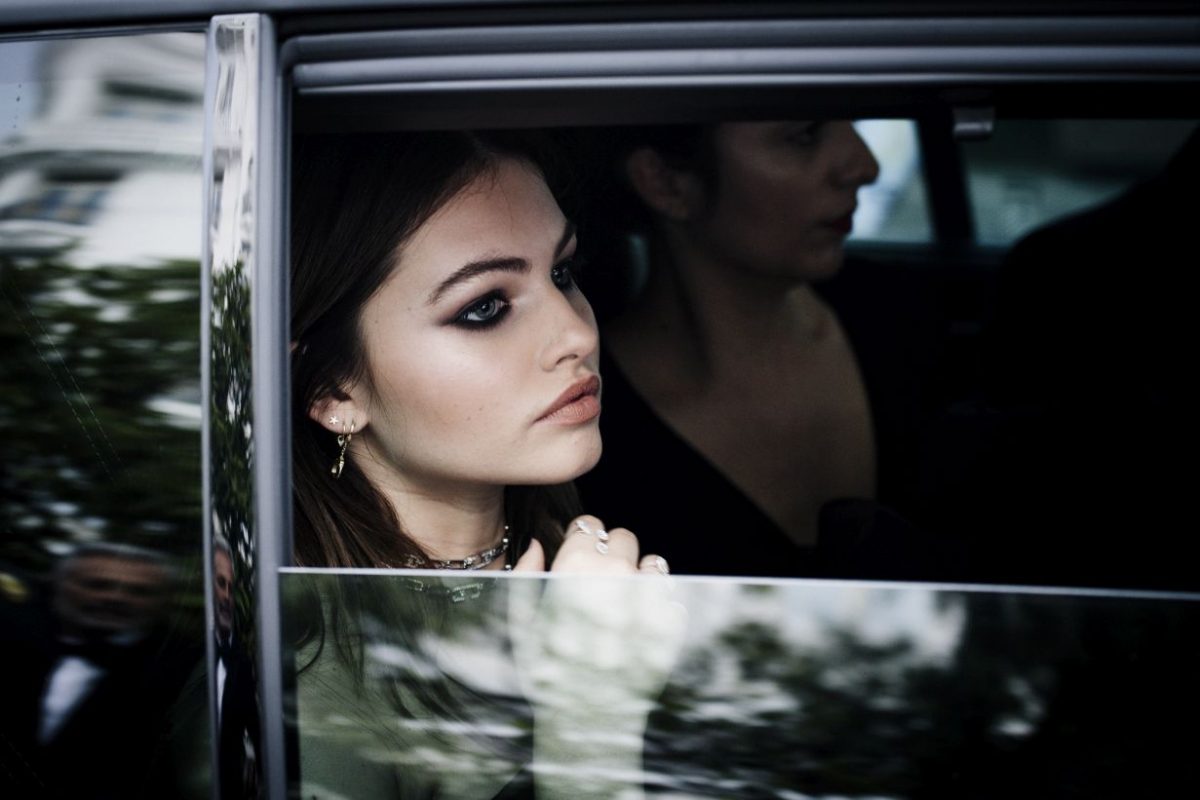 The critics' year-end list included actress Priyanka Chopra, actress Gal Gadot, actress Lupita Nyong'o, among others. Filipino-American actress Liza Soberano, who got the honor in 2017, was fourth in 2018, reported Newsweek.
Critics select the top 100 faces out of a possible 85,000 celebrities, artists, models, athletes, and well-known people to come up with the TC Candler list.
The top 10 are Thylane Blondeau, Tzuyu (Chou Tzu-yu), Yael Shelbia, Liza Soberano, Audreyana Michelle Nana (Im Jin-ah), Hande Ercel, Oktyabrina Maximova, Lisa (Lalisa Manoban), and Banita Sandhu.
Modeling No Place for Children?
A former child model levied criticism against child modeling, saying that the fashion industry is no place for kids.
"It's a grown-up industry with grown-up pressures," said Sara Ziff, who started her modeling career at 14 but is now director of Model Alliance, which seeks to improve working conditions for models, according to a CNN report in 2015.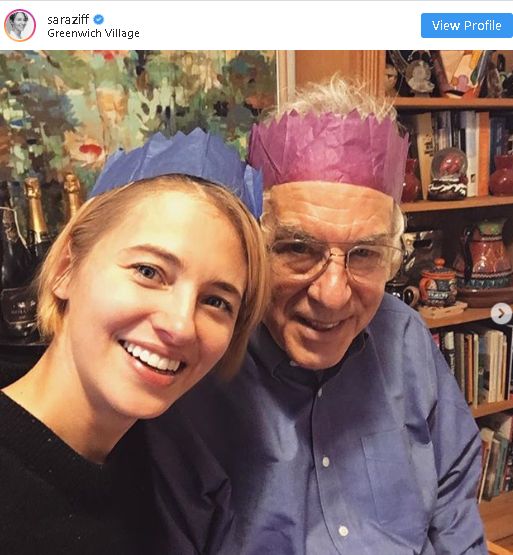 "While I don't think there's any harm in doing the odd modeling job for a Macy's catalog, too often we see child models who are being catapulted into working as adults. And they don't have the maturity to handle those situations," Ziff said. She added, "It's not good for the child and it's not good for the greater public for children to represent the feminine ideal of beauty for women."
"These clothes are marketed to women, not 13-year-old girls, so why is it (that) a 13-year-old girl is supposed to be the ideal? It's not good for the girl, because her body will develop and change, and if she has had success at a very young age and she's valued for her adolescent physique, then she will be pressured to maintain those measurements," she said.