Authorities in New Mexico said they've recovered hundreds of rounds of ammunition from the set of "Rust" following the fatal Alec Baldwin-involved shooting of a cinematographer last week.
"Through the execution of search warrants, we have collected about 600 items of evidence," Santa Fe County Sheriff Adan Mendoza said Wednesday during a press conference. "These include but are not limited to three firearms, approximately 500 rounds of ammunition, and several pieces of clothing and accessories."
Authorities also obtained the spent shell casing from the bullet that was believed to have been fired by Baldwin during filming.
"We suspect that there was other live rounds that were found on this set," Mendoza continued. "This investigation is active, so I won't comment on how they got there."
The type of gun used in the incident was identified by Mendoza as a Pietta Long Colt .45 revolver, the sheriff added.
"There was other ammunition in the gun that we believe was fired by Mr. Baldwin. As of right now there were three firearms that were located on the set within close proximity to the incident," he remarked.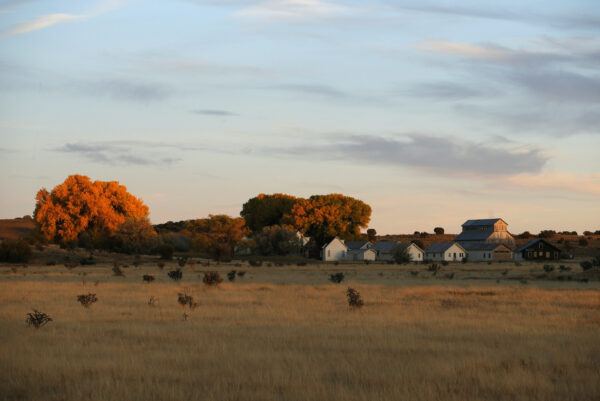 Baldwin, assistant director Dave Halls, and armorer Hannah Gutierrez-Reed have been cooperative in the investigation, Mendoza said.
Mendoza said that ammunition discovered on the set "mix of blanks, dummy rounds and what we are suspecting [are] live rounds."
Baldwin allegedly accidentally fired the gun during filming, killing 42-year-old Halyna Hutchins and injuring director Joel Souza. The 63-year-old actor hasn't been charged with a crime.
But Santa Fe County district attorney Mary Carmack-Altwies said during the news conference and during a Tuesday New York Times interview that charges may be possible.
"If the facts, and evidence, and law support charges, then I will initiate prosecution at that time," she said during the press conference. "All options are on the table at this point," she added.
Baldwin, she added, is "obviously the person who fired the weapon" and "right now, he is an active part of this investigation."
However, Mendoza stated that for now, "it is too early right now in the investigation to comment on charges."
Investigators are attempting to determine when the firearm was loaded before it was handed to Baldwin, Mendoza said
"So there's further investigation, further interviews—we're going to try and determine exactly how that happened and if they should have known that there was a live round in that firearm,"  he added.