Health Secretary Alex Azar late Friday rebutted an anonymously-sourced CNN report that claimed he resigned.
"Contrary to the @CNN chyron, I am still here serving the American people at HHS," he said in a statement, referring to the Department Health and Human Services.
Azar said he was helping with the transfer of government to President-elect Joe Biden, especially given the COVID-19 pandemic.
"I believe it is my duty to help ensure a smooth transition to President-elect Biden's team during the pandemic and will remain as secretary through Jan. 20," Azar said. "I handed in my letter this week along with every other political appointee, effective Jan. 20 at noon."
CNN reported earlier Friday that Azar had resigned because he was upset with the Jan. 6 breach of the U.S. Capitol. The report was pushed by wire service Reuters and other agencies, which added no information but cited CNN.
During Anderson Cooper's show, a chyron, or a block of text on the screen, portrayed Azar's resignation as abnormal and as happening immediately. CNN commentator Keith Boykin shared video of the report, saying Azar "has resigned with only five days left on the job."
CNN didn't respond to a request for comment.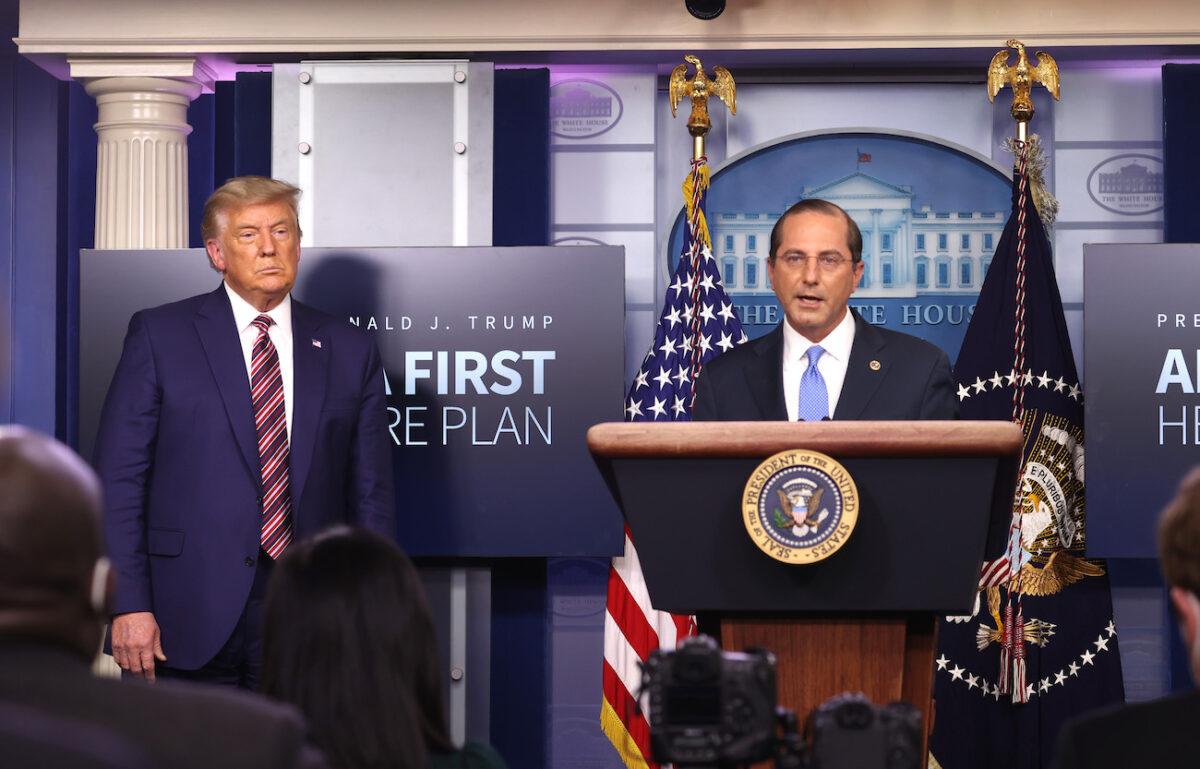 Political appointees are those appointed by President Donald Trump. Most political appointees resign when a new administration enters the White House, though an elected president may ask some to stay on.
Biden recently nominated California Attorney General Xavier Becerra, who has no health background, for health secretary.
Azar published his full resignation letter, noting in it that the Trump administration was able to speed the development of COVID-19 vaccines to under one year. Drug regulators granted emergency authorization to two vaccines last month.
"While we mourn every lost life, our early, aggressive, and comprehensive efforts saved hundreds of thousands or even millions of American lives," he wrote.
Azar also touted how his department has made health information more personal and portable, drove drug prices down, and brought price transparency to health care services.
Azar did mention the Capitol attack, saying "the actions and rhetoric following the election, especially during this past week, threaten to tarnish these and other historic legacies of this administration."
"I implore you to continue to condemn unequivocally any form of violence, to demand that no one attempt to disrupt the inaugural activities in Washington or elsewhere, and to continue to support unreservedly the peaceful and orderly transition of power on Jan. 20, 2021," Azar told Trump.