The premier of Alberta, Canada's biggest oil producing province, urged President Joe Biden on Friday to reconsider his cancellation of the Keystone XL pipeline, saying the move was a snub to one of America's closest allies.
On his first day in office, Biden took a series of executive actions that included revoking a permit that former President Donald Trump granted to the Keystone XL pipeline.
Jason Kenney, who besides serving as premier also leads Alberta's United Conservative Party, told Fox News that Biden's decision to ax the pipeline was disrespectful to Canada.
"It's very frustrating that one of the first acts of a new president was I think, to disrespect one of America's closest friends and allies," he said.
While Kenney congratulated Biden on his election and said he hopes Canada and the United States will continue to have "a close and strong relationship," he noted that the biggest part of the strong bilateral trade relationship between the two countries is Canadian energy exports, mostly from Alberta.
"We have the third-largest oil reserves in the world. We ship about $100 billion of energy to the U.S. every year. Keystone XL would have meant a significant, safe, modern increase in that shipment," Kenney said.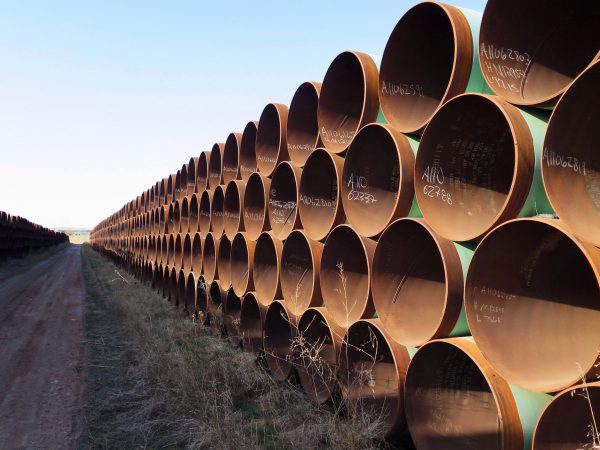 He said Biden's move would kill thousands of union labor jobs in both Canada and the United States, while making America more dependent on "dictatorships" for its energy needs.
"I don't see how that is in the interests of the United States," Kenney said, and urged Biden to "please take a half step back here, get into a conversation with your closest friend and ally, Canada, about how we can ensure a future for safe energy exports, continental energy independence and security between Canada and the U.S., while also taking very seriously climate policy and environmental policy."
The pipeline was first proposed in 2008 but reached a snag under the Obama administration. Trump revived the project and has been a strong proponent of the measure—with the support of Canadian Prime Minister Justin Trudeau.
"We are disappointed but acknowledge the president's decision to fulfill his election campaign promise on Keystone XL," Trudeau said in a statement on Wednesday. Trudeau said he spoke with Biden in November over the phone, saying the pipeline is a key priority meant to expand Canada's oil exports to the United States.
"Canada is the single largest supplier of energy to the United States, contributing to U.S. energy security and economic competitiveness, and supporting thousands of jobs on both sides of the border," Trudeau said.
Trudeau and Biden spoke on a call Friday, during which Biden "acknowledged Prime Minister Trudeau's disappointment regarding the decision to rescind the permit for the Keystone XL pipeline, and reaffirmed his commitment to maintain an active bilateral dialogue and to further deepen cooperation with Canada," according to a White House statement.
Biden's move has been praised by environmental groups.
"President Biden's decision to reject the Keystone XL tar sands pipeline on his first day turns the page on a 12-year fight over the energy future of our country," said Anthony Swift, director of NRDC's Canada project, earlier this month. "It sets the stage for a more prosperous future powered by clean energy."
Cancellation of the Keystone construction permit has drawn heavy fire from congressional Republicans.
"President Biden's decision to rescind an essential permit for the Keystone XL pipeline puts thousands of present and future union jobs at risk and undermines the trust of our friends and allies in Canada who have invested billions of dollars into the completion of this vital pipeline," House Minority Whip Steve Scalise (R-La.) said in a joint statement with Reps. Markwayne Mullin (R-Okla.) and Jeff Duncan (R-S.C.).
"American energy security will also be undermined because this Canadian energy, destined for refineries along the Gulf Coast, will now be replaced by imports from unreliable OPEC countries," they said.