A Texas man who was reported missing months ago was reportedly eaten by his own dogs, it was reported on July 10.
The Johnson County Sheriff's Office said 57-year-old Freddie Mack was seen last on April 9, and deputies weren't able to get close to his property in May due to his 18 aggressive dogs, Fox4 reported.
Sheriff's deputies were able to distract the dogs for a period of time but were not able to find any sign of Mack inside his trailer.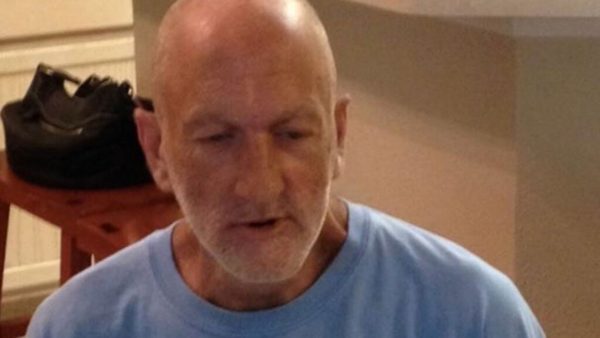 Later in May, deputies used a drone to search the property but couldn't find him, the Fox affiliate reported.
On May 15, a detective saw a small bone fragment while conducting a search. Days later, they found more bone fragments inside his trailer and shed on his property.
"During the course of our investigation, it was found that Freddie suffered from serious medical conditions. So we will never know if the dogs killed Mr. Mack or consumed him after he died from a medical condition. Either way, it is a very gruesome event and we extend our sympathy to Freddy Mack's family," Sheriff Adam King told the Fox affiliate.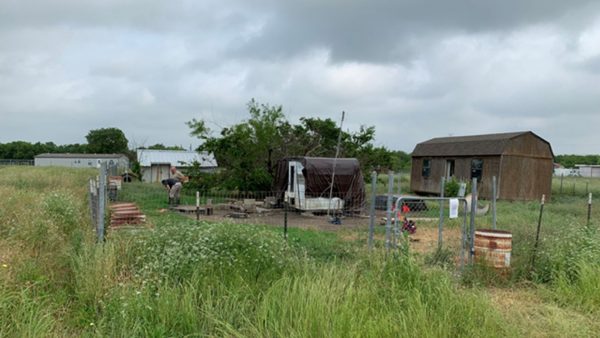 The sheriff's office, however, described the dogs as aggressive, saying two dogs were killed by other dogs before they were seized. Thirteen of the 16 remaining dogs were euthanized.
Family members said that he was reclusive and never left his dogs unattended.
Investigators also found out that Mack "was known to wear a single set of clothing and did not own any other sets," reported CBS Dallas.
On July 9, the CBS affiliate reported, pieces of bone found on his property were confirmed to be Mack's remains after the Tarrant County Medical Examiner's Office conducted a DNA match.
Of one of the bones, "There was something about it that stood out to" the detective, Deputy Aaron Pitts told NBC News.
"I am a dog lover and have three of my own. When we're starving, we make decisions we normally wouldn't make," Pitts added to the broadcaster. "Animals do what animals need to do, which is to survive. I still certainly consider dogs to be our best friends."
Detectives believe a missing North Texas man was consumed entirely by his own dogs. https://t.co/sG1Dzs2Ybn pic.twitter.com/Xl0k4fax8n

— FOX 4 NEWS (@FOX4) July 10, 2019
Deputies gave food and water to the dogs after Mack was reported missing, officials told the Fox affiliate.
Other details about the case were not revealed.
Dog Bite Statistics
Website DogsBite.org says that "each day, about 1,000 U.S. citizens require emergency care treatment for serious dog bite injuries. Annually, about 9,500 citizens are hospitalized due to dog bite injuries."
In a 13-year analysis, the website says that of 433 fatal dog attacks in the United States, pit bulls contributed to 66 percent, or 284 deaths.
Rottweilers, the second on the list, inflicted 10 percent of attacks that resulted in human death, the report says.
German shepherds accounted for 4.6 percent of fatal attacks.
Mixed-breed dogs accounted for 3.9 percent and the American bulldog was next at 3.5 percent, the report said.
The Mastiff and Bullmastiff accounted for 3.2 percent of deaths.
Last on the list were huskies, which accounted for 3 percent of fatal attacks.
The report compiled fatal dog attacks between 2005 and 2017, showing that 48 percent of the victims were children aged 9 or younger.