Missing Lamborghini: Ecclestone's Lamborghini Disappeared From London Garage
April 17, 2013 12:27 pm Last Updated: April 17, 2013 12:29 pm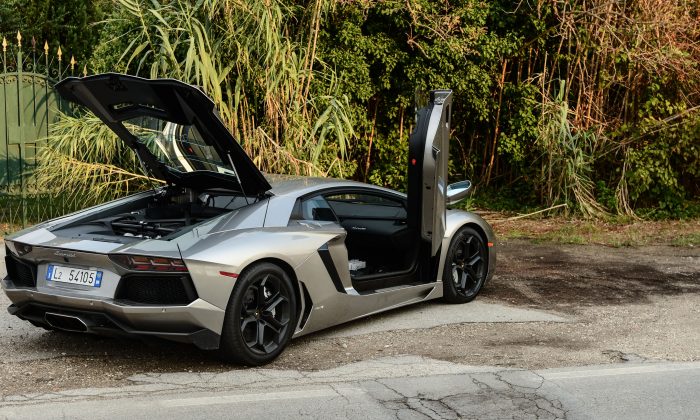 Missing Lamborghini: The Lamborghini Aventador belonging to the daughter of Formula One head Bernard Ecclestone reportedly went missing from a mechanic's garage.
Tamara Ecclestone purchased the sleek, black sports car for around $450,000 in 2011 while she was in a relationship with businessman Omar Khyami. The car was put in Khyami's name to get a resident parking permit, according to the Daily Mail.
The car disappeared from the HR Owen garage in West London this week.
She tried to sell the car after the two split last year but there was a debt that needed to be paid off before it could be sold, according to the paper.
Later, the car was involved in a legal battle between Khyami, who claimed the car's ownership, and Ecclestone. A court date has been set for the dispute later this year in the U.K. High Court.
When the car disappeared, it is believed that three men told staff at the West London garage that they were taking the car over the debt.
"I made a formal complaint at Notting Hill Gate police station. My father has had calls from Ziad Shawadi who says he has the car and intends to sell it," Ecclestone told the Mail.
GTSpirit.com said in 2012 that her disputed Aventador was purchased in lieu of her Ferrari 599 GTO. The LP700-4 Aventador has a 6.5 liter V12 engine that has 700 horsepower, with a top speed of 217 miles per hour. It is capable of reaching around 60 miles in under three seconds.
Lamborghini used a carbon fiber monocoque that was produced by Lamborghini with the aid of Boeing and the University of Washington.