The body of a young missing Alabama woman was found in a well near Tuscaloosa, it was reported on July 29.
Two men were arrested on murder charges in the death of Marka "Willoe" Watkins.
She was reported missing on June 15 by a family member, said the Birmingham News, which also reported that she was involved in high school pageants.
Kendal Tyler Battles and Joseph Brandon Nevels are charged with Murder and Abuse of a Corpse. Tuscaloosa County investigators found the body of 20-year-old Marka "Willoe" Watkins at the bottom of well. She was reported missing on June 25th by her grandmother. pic.twitter.com/EDjJivFR2w

— Kelvin Reynolds (@Fox6Kelvin) July 29, 2019
Kendal Tyler Battles, 29, and Joseph Brandon Nevels, 20, were arrested on murder charges and abuse of a corpse, reported Fox 6 in Birmingham.
"We believe Watkins was at one of the suspect's residence[s] in the 20000 block of Tanya Drive in Tuscaloosa County when she was assaulted and killed," Tuscaloosa County Violent Crimes Unit assistant commander Capt. Kip Hart said, reported the Birmingham News.
He added: "The suspects then drove her to the address on Will Walker Lane to dispose of the body."
This is Willoe Watkins. She's been missing 17 days today. Her mom was murdered in August 2015 & her dad died March 2016. Their family has been through enough. If you have any information please contact JCSO (205)-325-1450
Marka Watkins is her legal name middle willoe pic.twitter.com/URtfqKbUNg

— 。✩。♥ ᑎIKI ᒪEᗩ ♥。✩。 (@NikiLeaMadison) July 4, 2019
The Birmingham News reported that officials thought that she was murdered at the time of her disappearance. It reported that someone tipped authorities off.
"She grew up hard, in a hard life, around a lot of drugs," Lori Hudgins, said of Watkins, who is her cousin, according to paper.
"When you are around that life it is easy to fall into it. She wanted to do better but she got involved with some bad people and she couldn't get away from them," she said, adding, "I hope the people who did this go to prison and never get out."
Facts About Crime in the United States
Violent crime in the United States has fallen sharply over the past 25 years, 
according to both
 the FBI's Uniform Crime Reports (UCR) and the Bureau of Justice Statistics (BJS) National Crime Victimization Survey (NCVS).
The rate of violent crimes fell by 49 percent between 1993 and 2017, according to the FBI's UCR, which only reflects crimes reported to the police.
The violent crime rate dropped by 74 percent between 1993 and 2017, according to the BJS's NCVS, which takes into account both crimes that have been reported to the police and those that have not.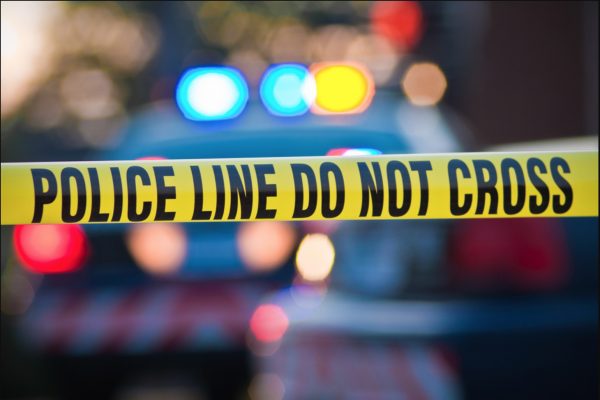 "From 1993 to 2017, the rate of violent victimization declined 74 percent, from 79.8 to 20.6 victimizations per 1,000 persons age 12 or older," the U.S. Department of Justice stated.
Both studies are based on data up to and including 2017, the most recent year for which complete figures are available.
The FBI recently released preliminary data for 2018. According to the Preliminary Semiannual Uniform Crime Report, January to June 2018, violent crime rates in the United States dropped by 4.3 percent compared to the same six-month period in 2017.