A mother and her boyfriend are facing charges hours after a missing 3-year-old girl was found dead in a Virginia river.
Josie Burleson was found dead in the New River in Wythe County at 1 a.m. on July 10, reported ABC13.
Police said her mother, Kimberly Dawn Moore, and her boyfriend, Adrian Neil Puckett, were with her while she was playing outside near the New River Trial when she went missing at around 7:30 p.m. on July 9.
Josie Burleson was reported missing at about 7:30 p.m.​ https://t.co/q0B3vxSVxR

— WTVR CBS 6 Richmond (@CBS6) July 10, 2019
She was reportedly with Puckett and Moore while they were visiting a home at the time, the report said. The home is located about 500 feet from the river.
Authorities contended that Moore and Puckett were under the influence of methamphetamine when the girl wandered off. Police gave the pair a drug test, confirming there were drugs in their systems, the ABC affiliate reported.
"Upon interviewing the mother identified as Kimberly Dawn Moore and the mother's boyfriend Adrian Neil Puckett, they both stated the child was playing outside near the New River Trail and wandered off," a spokesperson with the Wythe County Sheriff's Office told CBS6. "A search was conducted within minutes of first responder's arrival to the scene. There were over 100 searchers looking for the child in the fields, trails, and in the water. This search was continuous for over five and a half hours."
Moore and Puckett are now facing charges of child endangerment, child neglect, and reckless disregard for life, said police.
"Kimberly Dawn Moore and Adrian Neil Puckett have been arrested by this agency and both have been charged with Felony Child Neglect with Reckless Disregard for life and Felony Child Endangerment," the sheriff's office spokesperson told the CBS affiliate. "More charges could be pending as this is an ongoing investigation."
An investigation is ongoing. Other details about the case are not clear.
Missing Children
There were 424,066 missing children reported in the FBI's National Crime Information Center in 2018, according to the National Center for Missing and Exploited Children (NCMEC). Under federal law, when a child is reported missing to law enforcement they must be entered into the database. In 2017, there were 464,324 entries.
"This number represents reports of missing children. That means if a child runs away multiple times in a year, each instance would be entered into NCIC separately and counted in the yearly total. Likewise, if an entry is withdrawn and amended or updated, that would also be reflected in the total," the center notes on its website.
"Unfortunately, since many children are never reported missing, there is no reliable way to determine the total number of children who are actually missing in the U.S.," NCMEC added.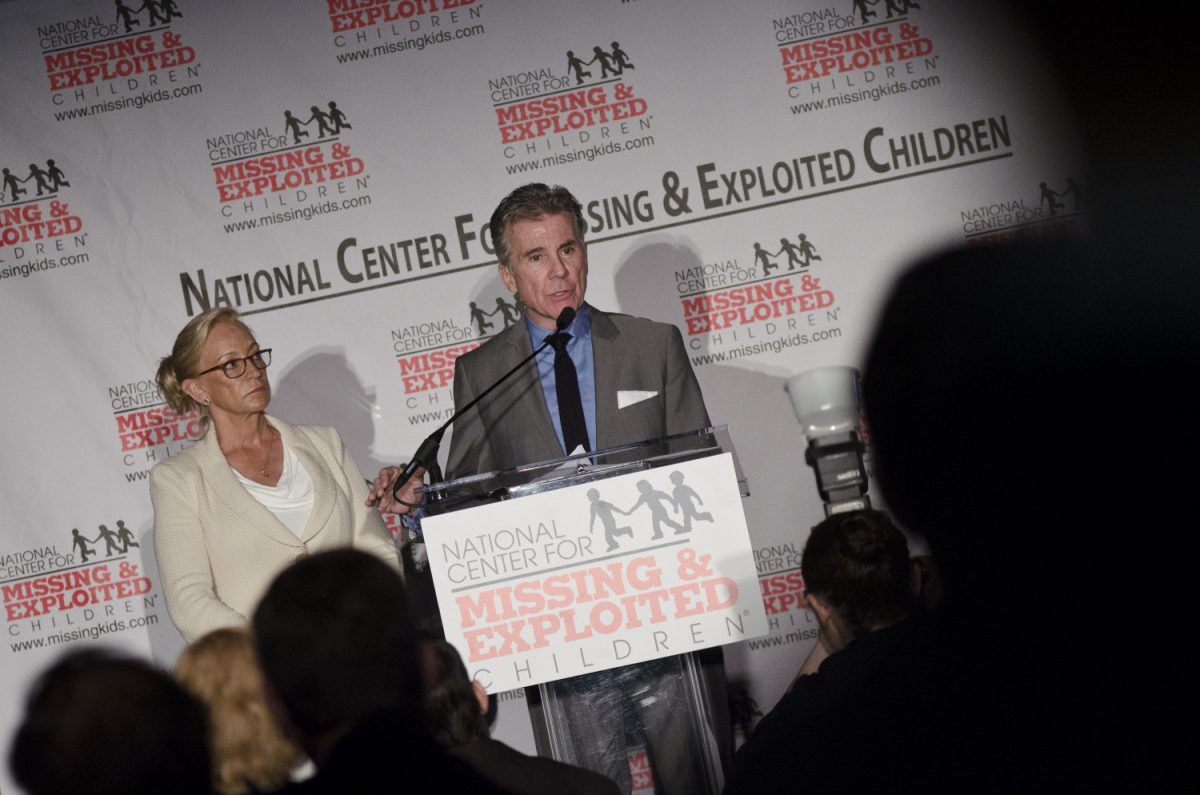 In 2018, the center said it assisted officers and families with the cases of more than 25,000 missing children. In those cases, 92 percent were endangered runaways, and 4 percent were family abductions.
The center said that it participates in the Amber Alert Program, which is a voluntary partnership between numerous entities including broadcasters, transportation agencies, and law enforcement agencies. The Amber Alert Program issues urgent bulletins in the most serious child abduction cases.
According to the NCMEC, to date, 941 children have been successfully recovered as a result of the Amber Alert Program.
The center notes that of the more than 23,500 runaways reported in 2018, about one in seven were likely victims of child sex trafficking.