A minor league baseball player has died aged 27, three days after police found him lying on the road bleeding from the head after he crashed to the ground on his motorized skateboard.
Chace Numata, a catcher for the Detroit Tigers minor league system, passed away on Sept. 2, according to a statement from the family, after an accident on Aug. 30 in the lakeside town of Erie.
"Chace was a 27-year-old, switch-hitting catcher from Pearl City, Hawaii, that was blessed with the opportunity to professionally play the sport he loved for the Phillies, Yankees, and Tigers organizations for over 10 seasons," said the family statement.
Numata was honored by teammates and family for his friendly spirit.
"Everyone who was around Chace knew there was never a stranger in the room when he was there," said the family. "His smile was contagious, unrelenting, and never-ending, while his personality could light up any environment he would be in."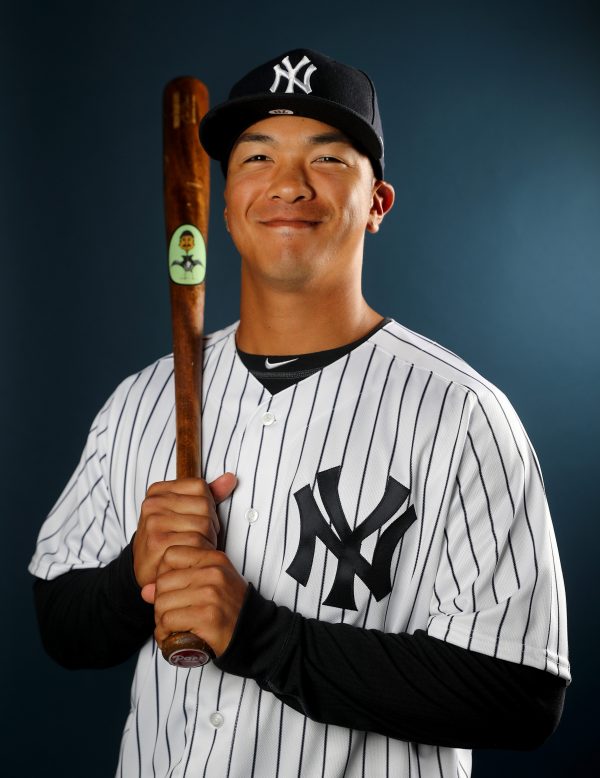 Police officers found Numata on the ground, bleeding from the head on the afternoon of Aug. 30 after they were alerted by a motorist who spotted something in the middle of the road, according to Go Erie.
He was rushed to a nearby hospital, but never recovered from his injuries.
Detroit Tigers statement regarding the passing of Chace Numata: pic.twitter.com/H6TCAQO1S8

— Detroit Tigers (@tigers) September 2, 2019
Police said he was riding a motorized skateboard, and that surveillance footage showed no vehicles were involved in the accident, in which he fell from the skateboard, according to the news outlet.
Numata's teammate Logan Shore set up a crowd-funding site, appealing for people to help his family.
"As a resident of Hawaii, his family has flown thousands of miles to come be with him, he wrote on the GoFundMe page, which has already pulled in over $35,000 of donations. "There are large amounts of hospital bills that will need to be covered as well as travel expenses for the family."
Writing on Twitter, Shore praised his teammate, saying he "always played the game of baseball like it was the last one he would ever play."
Shore recalled the first time he met Numata.
"I was sitting alone in the cafeteria in Tigertown on my second or third day," Shore wrote. "I was new so I really didn't know anyone. Chace was also new to the Tigers organization. He sat down in front of me with the biggest smile on his face and said, 'Hi, I'm Numi, do you mind if I sit here? You look lonely.'"
Love you Brother. pic.twitter.com/xTSAJCzPQP

— Logan Shore (@LoganShore) September 2, 2019
"This is the epitome of what Chace Numata was and stood for," Shore wrote. "He always made sure everyone felt welcome and loved."