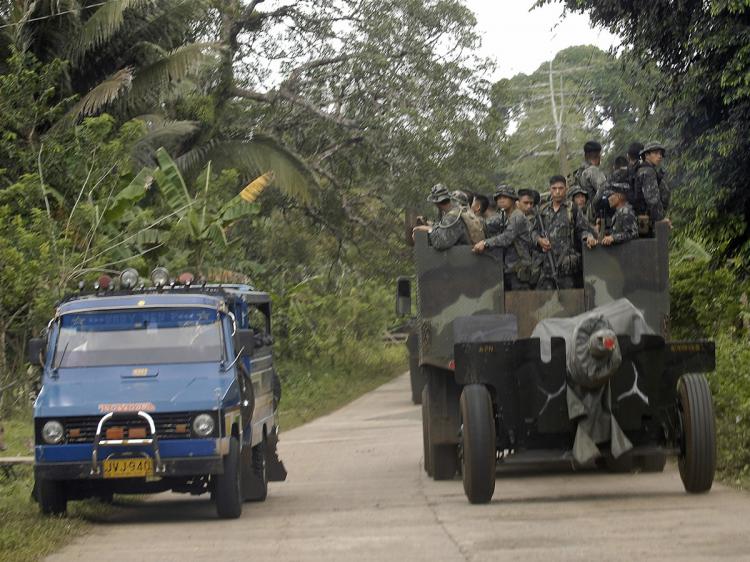 In a gun battle with Philippine Marines, a senior leader of an al-Qaeda militant group was killed on Sunday.
Albader Parad, leader of the Abu Sayyaf group, was responsible for the kidnapping of three members of the International Committee of the Red Cross, in Jan. 2009. Besides Parad, five other members of the group were killed as marines battled the group at their hideout in the mountainous region of Sulu, in southern Philippines.
According to the Philippine government, the Abu Sayyaf group, which is on the U.S. terrorist list, has been responsible for some of the country's most severe attacks including the bombing of a passenger ferry which killed over 100 people in 2004.