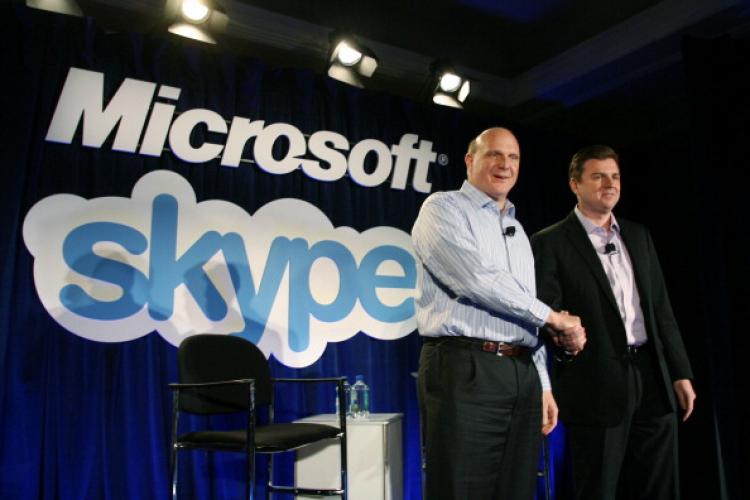 Software giant Microsoft Corp. has agreed to purchase Internet telephony company Skype Technologies SA, for $8.5 billion in cash, adding the world's biggest provider of international telephone calls to its portfolio.
The deal would be Microsoft's biggest in its history, and gives the Redmond, Wash.-based company additional ammo in its competition with Google Inc., which provides a similar service to Google Voice.
The Luxembourg-based Skype has 170 million active users, the company said, and is currently owned by a consortium of investors including Silver Lake Partners.
"Skype is a phenomenal service that is loved by millions of people around the world," said Microsoft CEO Steve Ballmer in a statement. Current Skype CEO Tony Bates will assume leadership of a new division within Microsoft that will contain the Skype unit.
"Together, we will be able to accelerate Skype's plans to extend our global community and introduce new ways for everyone to communicate and collaborate," Bates said in a statement released by Microsoft this week.
Members can use Skype to call for free any other Skype user, and the company also provides low-cost international calling. Skype has applications for the desktop computer, the Apple iPhone, Blackberry, and Google Android. With the acquisition, Skype will likely be adding soon the Windows Phone 7 operating system.
Skype, founded in 2003, was acquired by eBay Inc. in 2005, and subsequently sold to Silver Lake and others in 2009.
According to reports, Skype did not make a profit last year.