The Michelin Movin'On sustainable mobility summit, held annually in Montreal, is all about innovating the way people and things move around. For example, in 2017, the French manufacturer announced the VISION concept – a 3D printed combination of tire and wheel in one. This year, the big news to drop was the announcement of the Uptis Prototype, an airless tire that may see production in as early as half a decade's time.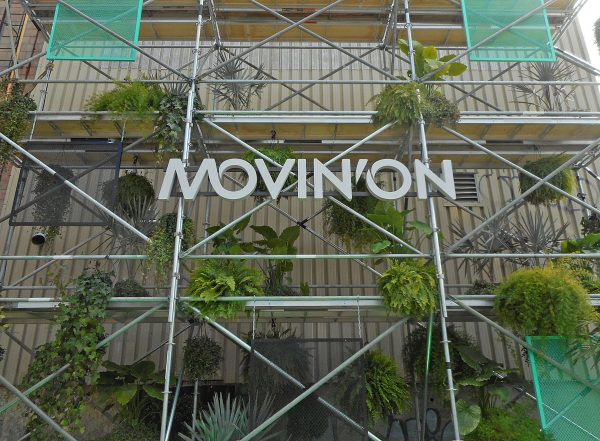 An acronym for Unique Puncture-proof Tire System, it is being designed specifically with commuter cars in mind, and as such General Motors has been brought on as a partner to jointly test the product on vehicles such as the Chevrolet Bolt EV.
"Since the introduction of a whole new generation of high technology proprietary materials, Michelin Uptis is not just future proof but also capable of delivering the same level of performance we all expect from a Michelin pneumatic inflated tire: uncompromising safety, leading ride and handling capability and also excellent energy efficiency," says Eric Vinesse, executive vice president of research and development at Group Michelin during a presentation on the opening day of the event.
"The benefits passed to owners of passenger vehicles are numerous. It brings less stress and more peace-of-mind from knowing there is no longer the risk of finding yourselves stranded on the side of the road because of a flat; greater efficiency and productivity for [management of] fleet and commercial vehicles who no longer need to plan maintenance operations to check and adjust the air pressure or to fix a flat; and the potential of enormous environmental benefits. From reducing and maybe one day eliminating all the waste of raw materials resulting from tires that have to be discarded because they've been damaged or developed irregular wear patterns, this is a very significant step."
Rather than relying on a conventional bladder housing compressed air, the Uptis is constructed out of rubber and other next generation composite materials such as a lightweight and durable resin-embedded fiberglass. A series of "spokes" around the outer ring allow the tire to support the weight of the car at road-going speeds. Vinesse says the project is the result of more than 10 years of research, during which the company has obtained over 50 patents.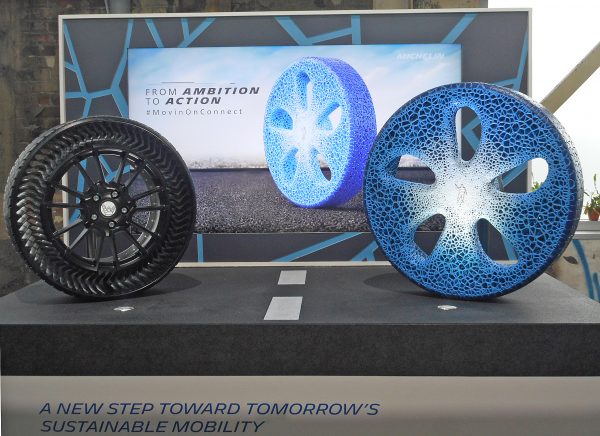 "This is a perfect example of our ambition for the mobility of tomorrow – the prototype provides more mobility, a safer mobility and yet much less impact on the environment, and is consistent with our circular four "R" strategy of reduce, recycle, reuse and renew. And most importantly of all it proves the VISION concept is not just a dream but a very ambitious objective."
Benjamin Yong is a freelance writer from Vancouver, B.C. and a member of the Automobile Journalists Association of Canada (AJAC). Follow him on Twitter @b_yong.