Former Formula One driver Michael Schumacher, who has been in a vegetative state since he suffered a head injury while skiing in 2013, is "conscious," according to a news report citing medical staff.
The seven-time champion was admitted to the Georges-Pompidou hospital, reported the AFP news agency, citing Le Parisien, a French newspaper. Cardiovascular surgeon Philippe Menasche is treating him.
The surgeon was described as a "pioneer in cell surgery against heart failure."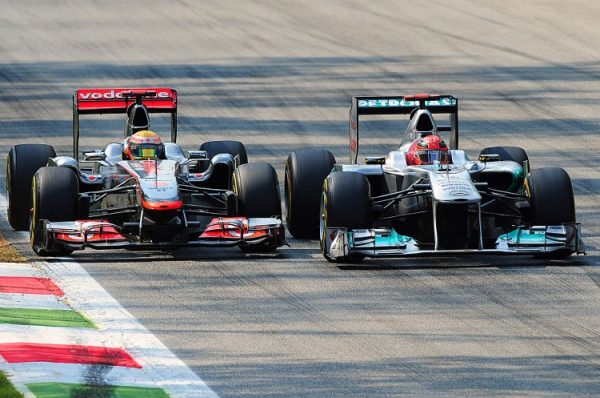 Schumacher, 50, hasn't been seen in public since he suffered severe head injuries sustained in the skiing accident
In the hospital, he will receive stem cells to try to develop an anti-inflammatory effect in his body.
"The treatment will begin on Tuesday morning and (he will) leave the establishment on Wednesday," wrote Le Parisien, according to AFP.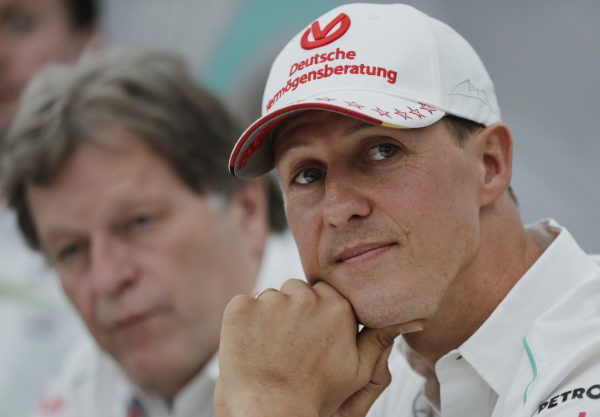 A nurse told Le Parisien that he might be showing signs of recovery, The Telegraph reported.
"Yes he is in my service," the nurse, who was not named, told the French outlet. "And I can assure you that he is conscious."
Schumacher was taken to a cardiovascular ward on a gurney with a covering that hid his body and face, the Daily Mail reported. About 10 security guards were present to watch over him.
Representatives and family members of Schumacher have not publicly commented on the treatment.
His family made a rare announcement during his 50th birthday in January 2019.
"'Please understand if we are following Michael's wishes and keeping such a sensitive subject as health, as it has always been, in privacy," his family said, according to the Daily Mail.
They added that Schumacher is in "the very best of hands."
Formula One's head of motorsport Ross Brawn has said that the former driver is in the right to keep his medical condition a secret.
"I am constantly in touch with Corinna, and I totally agree with their decision," he said, referring to Schumacher's wife, according to the Mail. "Michael has always been a very private person and that's been a guiding principle in his career, his life and his family always agreed with that choice."
He added: "It's completely understandable that Corinna has wanted to maintain the same approach, even after the tragic event, and it's a decision we must all respect."
Schumacher is considered the most successful Formula One driver in history, with 91 Grand Prix wins. He won two titles in 1994 and 1995 before winning five in a row between 2000 and 2004.