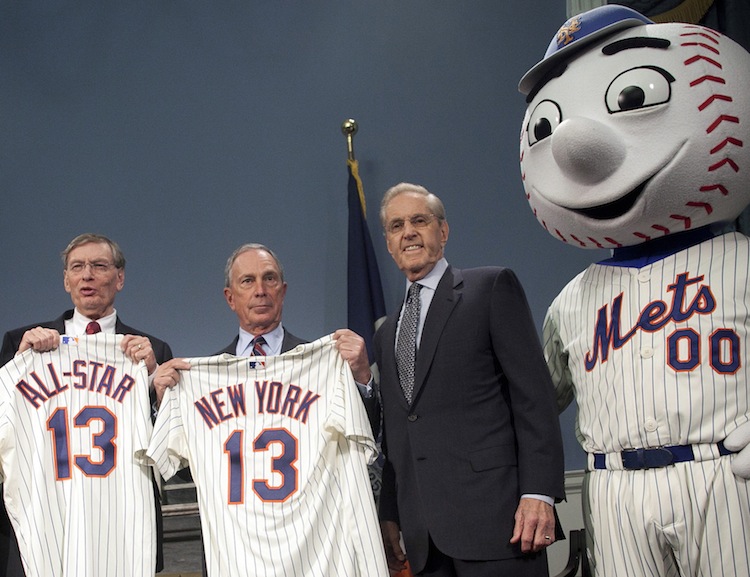 The New York Mets will host the 2013 All-Star Game, according to a Wednesday announcement on Major League Baseball's website.
"The Mets have been great; this is really a very, very happy day," Selig said. "I know for the citizens of this great city and state, they will enjoy this immensely."
The 2013 mid-summer classic will mark the ninth time in the city's history that they will be hosting the event but the first time in Queens since 1964.
The last time the event was in New York City was in 2008 when Yankee Stadium hosted it. The event generated $148.4 million according to Major League Baseball. Kansas City is hosting the event this summer and is expected to get somewhere around $60 million in revenue.
Mayor Bloomberg estimates the All-Star Game will bring $191.5 million of revenue to the city.