First Lady Melania Trump opted for a classic look wearing a black Dior coat dress when she joined the president and other world leaders to honor veterans who were in Europe on D-Day in Normandy, France, on June 6.
The Trumps were at the Normandy American Cemetery for a ceremony commemorating the 75th anniversary of the Normandy landings; the largest joint naval, air, and land assault that were ever undertaken, which helped free Europe from Nazi rule during World War II.
During the ceremony, President Donald Trump delivered a moving speech to pay his respect to those who died and honor American veterans, saying that they were "among the very greatest Americans who will ever live."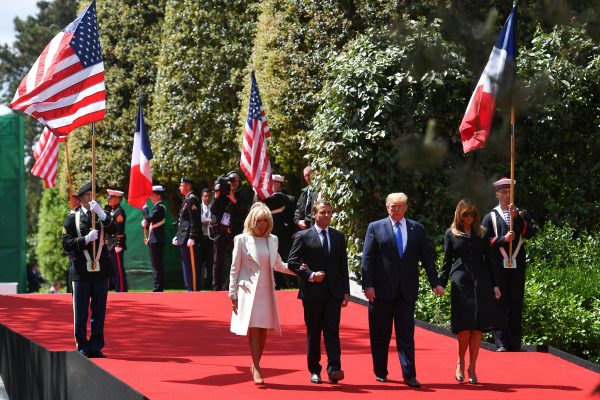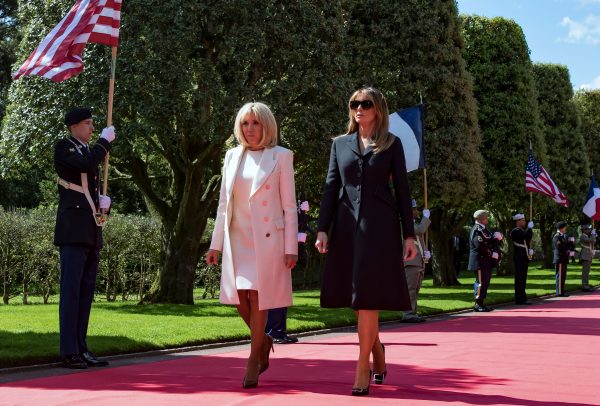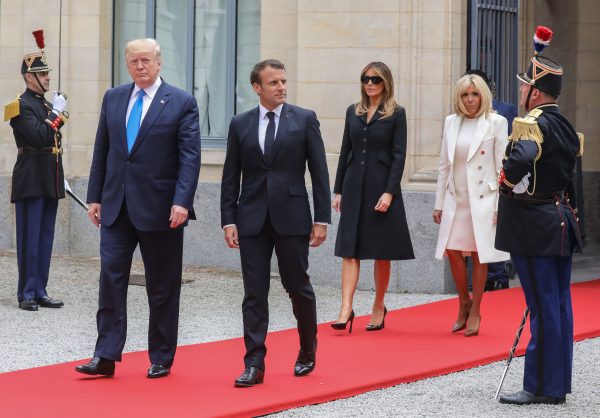 The first lady's choice of attire included a black coat dress from Dior that cut below the knee complimented with a pair of black pumps by French designer Roger Vivier, which features a metal buckle at the front, reported WWD. She completed the look with a pair of dark sunglasses.





This is not the first time Melania wore Dior during their weeklong European state visit. Melania wore a dazzling custom-made ivory sleeveless Dior gown, which features sheer shoulders and silk tulle detailing, to the State Banquet with Queen Elizabeth II at Buckingham Palace, according to the news website. She styled it with matching ivory gloves and an elegant hair-do.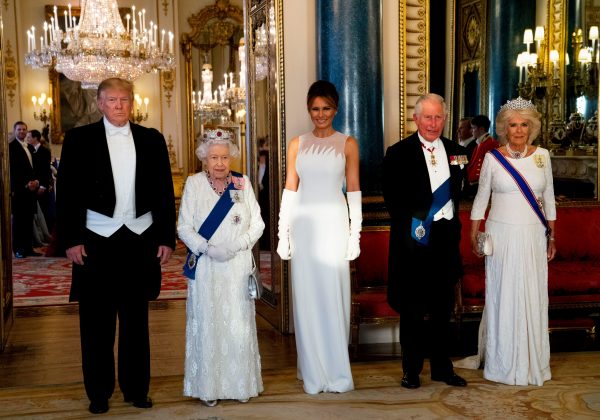 In his speech, which drew surprise praise from some of his outspoken critics, Trump said American soldiers "came from the farms of a vast heartland, the streets of glowing cities and the forges of mighty industrial towns. Before the war, many had never ventured beyond their own community. Now, they had come to offer their lives halfway across the world," after recognizing Polish, Norwegian, Australian, and French fighters.
The president also described the 130,000 service members who fought as the "citizens of free and independent nations, united by their duty to their compatriots and to millions yet unborn."



"The blood that they spilled, the tears that they shed, the lives that they gave, the sacrifice that they made, did not just win a battle.  It did not just win a war.  Those who fought here won a future for our nation.  They won the survival of our civilization.  And they showed us the way to love, cherish, and defend our way of life for many centuries to come," he said.
Following the ceremony, Trump and Macron traveled separately to Caen, France, for a meeting and lunch before Trump returned to his golf course in Ireland.
President Trump and Melania will be flying back to Washington on June 7.
NTD reporter Zachary Stieber and the Associated Press contributed to this report.