A Maryland man has been sentenced to nine years in prison over the death of a worker he hired to dig tunnels beneath his house for fear of a missile attack.
Daniel Beckwitt, a 28-year-old millionaire stock trader and computer hacker, was found guilty in April of second-degree murder and involuntary manslaughter in the fiery death of 21-year-old Askia Khafra, CNN reports.
Montgomery County Circuit Court Judge Margaret Schweitzer issued the verdict on June 17, suspending all but nine years of Beckwitt's 21-year sentence.
Khafra died of burns and smoke inhalation after he was trapped by a fire in the elaborate network of tunnels Beckwitt was building in connection with what prosecutors said was Beckwitt's paranoid fixation on a possible nuclear attack by North Korea.
Firefighters called to a residential fire in September 2017 found Khafra's charred, naked body when they entered Beckwitt's burning home. A hole in the basement floor revealed an elaborate network of tunnels under the house, The Associated Press reported, branching to around 200 feet in length and dropping to about 20 feet in depth.
Montgomery County prosecutor Douglas Wink said during a hearing last year that the tunnels had lights, an air circulation system, and a heater powered by a "haphazard daisy chain" of power strips that created a fire risk.
According to court documents cited by CNN, Beckwitt admitted to being "specifically aware of the increased likelihood of a fire breaking out within hours before the call for a house fire."
The victim's father, Dia Khafra, told The Associated Press he and his wife tried to convince their son to stay away from the unusual tunnel construction project.
"I always feared something dangerous would happen to him," the father said.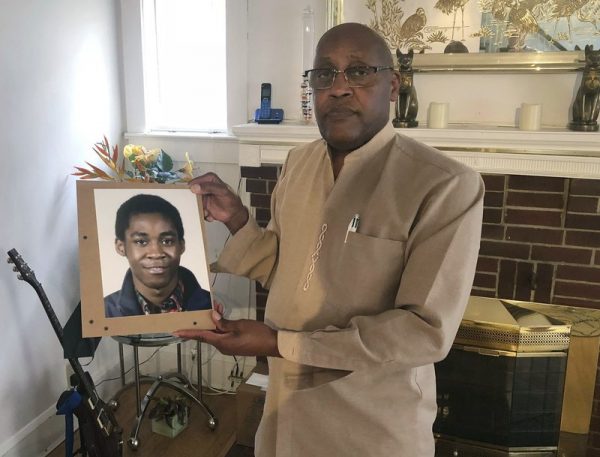 'Blackout Glasses'
According to a statement of charges from the Montgomery County District Court cited by CNN, Beckwitt would blindfold Khafra and lead him into the maze of tunnels out of concern for project secrecy.
During the trial, prosecutors sought to portray Beckwitt as obsessed with his secret bunker project to the extent that he recklessly endangered Khafra's life.
A police report cited by The Associated Press noted the lengths to which Beckwitt would go to keep his bunker project secret. Beckwitt reportedly told the police he would force Khafra to put on "blackout glasses" when he picked him up in a rented car and drove around to disorient him and keep him from learning the home's true location.
Khafra would spend days at a time working, eating, and sleeping underground. Hours before the fire broke out, Khafra texted Beckwitt to warn him about the smell of smoke.
During the trial, Montgomery County prosecutor Marybeth Ayres said Beckwitt didn't respond for more than six hours before telling Khafra that there had been a "major electrical failure." Then, instead of getting Khafra out of the tunnels, Beckwitt reportedly told him that he "just switched it all over to another circuit."
Beckwitt reportedly tried to rescue Khafra from the blaze before heavy smoke and flames forced him to retreat.
Neighbors said Beckwitt appeared to be "distraught" when firefighters could not rescue Khafra, according to Fox5DC.
According to Fox5DC, Beckwitt was well known in tech circles and had been invited to speak at two major "hacker" conventions: DEF CON and ShmooCon.
He was convicted of computer fraud in 2013 and sentenced to probation, Fox5DC reported.
The Associated Press contributed to this report.