Maryland on Thursday announced the first death in the state from the COVID-19 disease, which is caused by the new CCP virus.
The Epoch Times refers to the novel coronavirus as the CCP virus because the Chinese Communist Party's coverup and mismanagement allowed the virus to spread throughout China and create a global pandemic.
The first death in Maryland was a Prince George's County resident in his 60s with an underlying health condition. With no known travel history, officials believe he was infected through community transmission, or through someone he came into contact with, Gov. Larry Hogan said at a press conference.
"Unfortunately, we are only at the beginning of this crisis. And while this is the first death here in Maryland, unfortunately it will not be the last," he said.
The state has confirmed 107 COVID-19 cases as of Thursday morning, an 88 percent increase in the past 48 hours. That includes the first child with the illness in Maryland, a 5-year-old Howard County resident.
Hogan announced some travel restrictions, including the barring from Baltimore-Washington International Airport of anyone except for ticketed passengers and badged airport employees. The only exception is for people assisting disabled passengers.
Police will be enforcing the policy.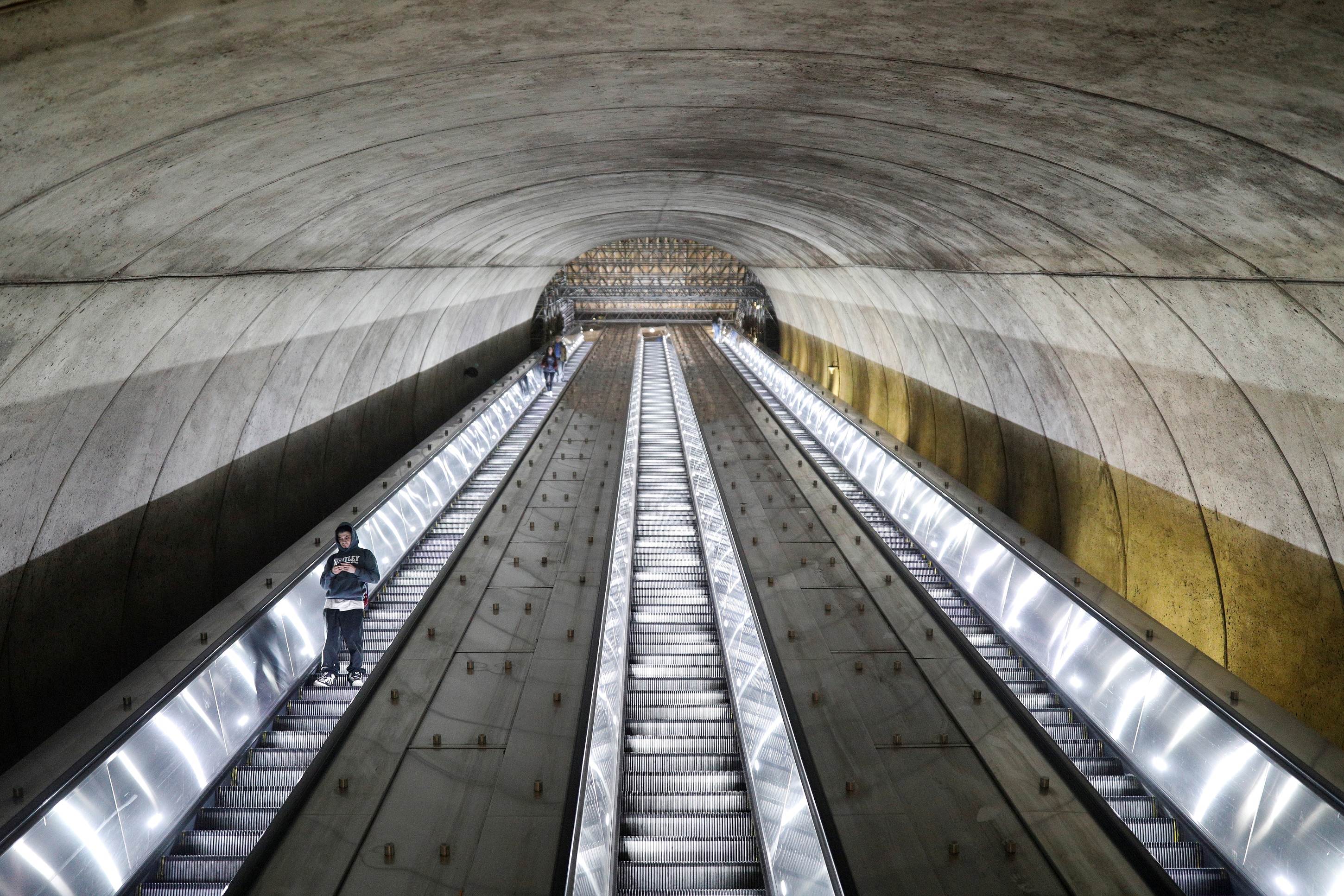 People are also barred from taking public transportation, including the MARC train, the metro, and buses, unless they're an emergency worker, a medical provider, or work at a job essential to the supply chain.
Hogan also announced an amended executive order prohibiting any events of more than 10 people in close proximity and ordered the closure of shopping malls later Thursday.
Despite repeated warnings for weeks, and despite the rapid escalation of the new illness, "some people are treating this like a vacation or a spring break, with parties and cookouts and large gatherings at some of our parks," Hogan admonished.
"Let me be clear—if you are engaged in this type of activity, you are in violation of state law, and you are endangering the lives of your fellow Marylanders."
Hogan later softened his tone, praising residents who have shown "compassion and generosity" during the crisis.
"This truly is one of the most daunting challenges that our state has ever faced. But sometimes, the worst times have a way of bringing out the very best in people. And Marylanders are a shining example of that," Hogan said.
Distillers in the state are producing hundreds of bottles of hand sanitizer, Hogan said. Businesses have been donating respirator masks to the government. And residents in areas are forming groups to deliver food to the elderly, who are supposed to stay at home amid the pandemic.
He encouraged people to reach out and help their neighbors. Some opportunities are listed at this website.