NEW YORK—Swirling dragon dances, a graceful procession of women in traditional Chinese dress, and the thundering brass and drums of a marching band were highlights of a 1,000-strong march that coursed through the streets of Flushing in Queens on April 23. The event attracted a crowd of onlookers, mostly from the local Chinese community.
The participants—mostly adherents of the Falun Gong spiritual practice, persecuted in its native  China—held up bright signs and banners emblazoned with Chinese and English phrases and Falun Gong symbols.
In this latest demonstration of Falun Gong's continued, peaceful presence in the overseas Chinese community, the march and subsequent rally provided an opportunity for overseas Chinese in New York to see, react to, and explore their views and feelings about the meditative discipline and its practitioners in real life, away from the repression and propaganda stifling independent expression in the Chinese homeland.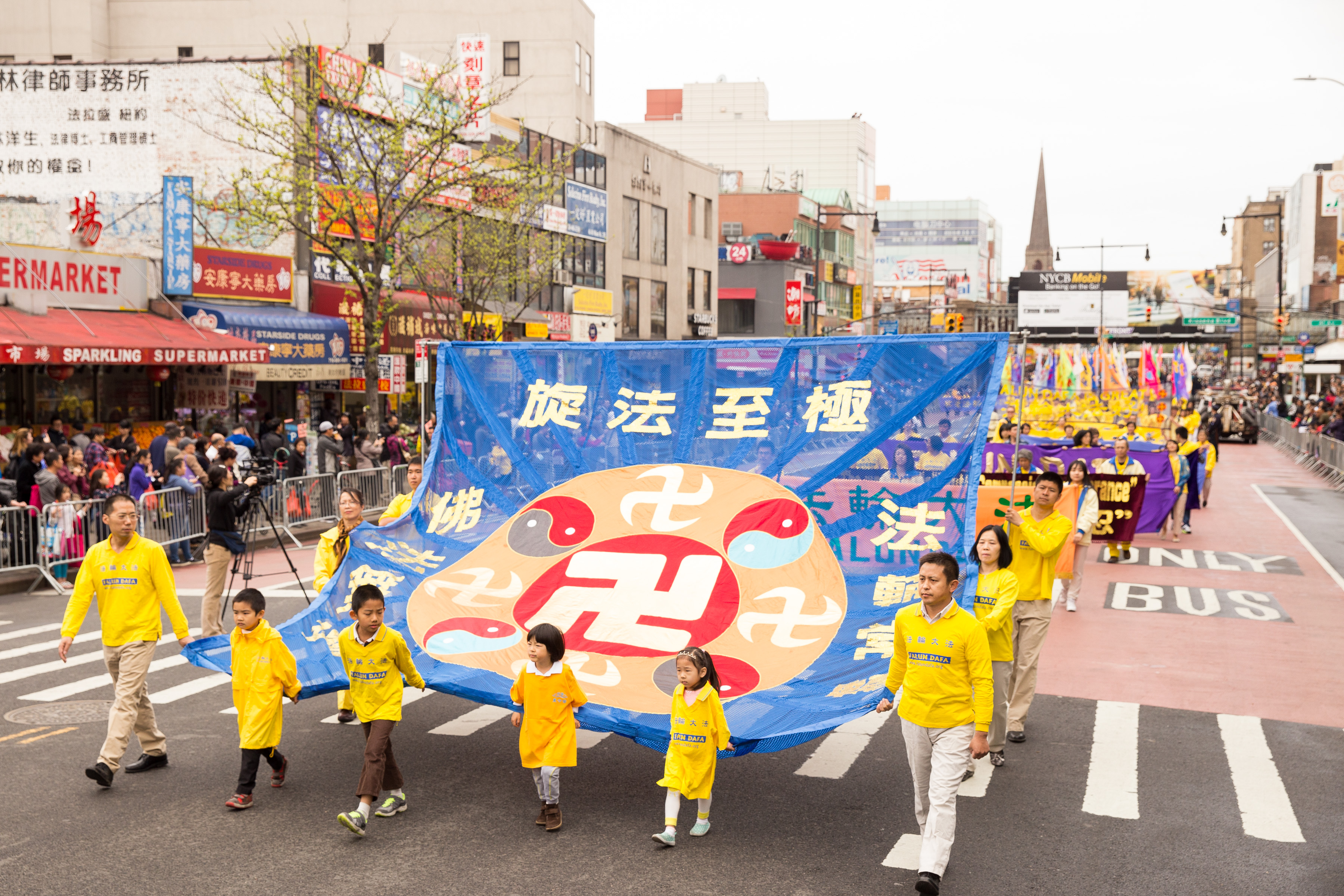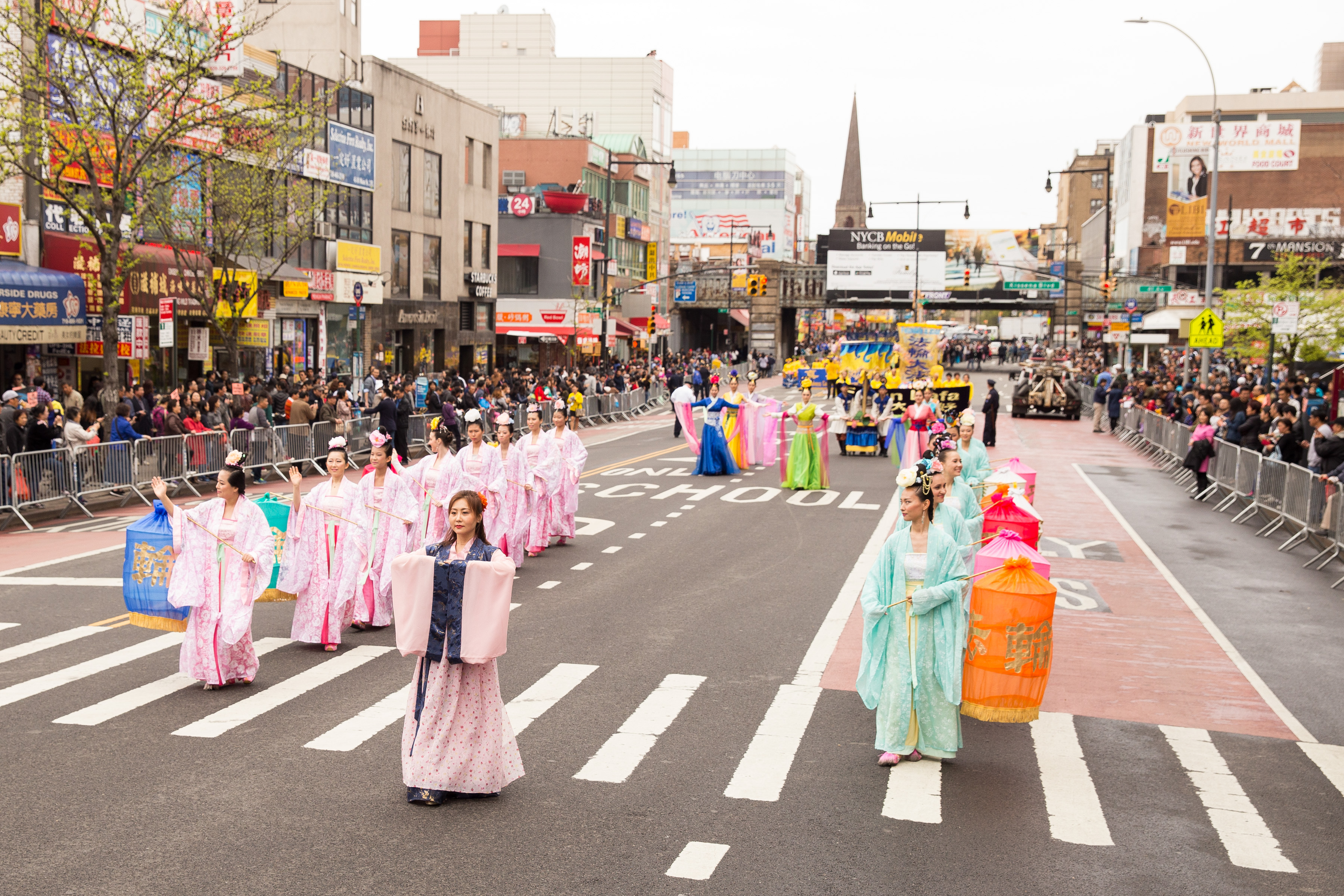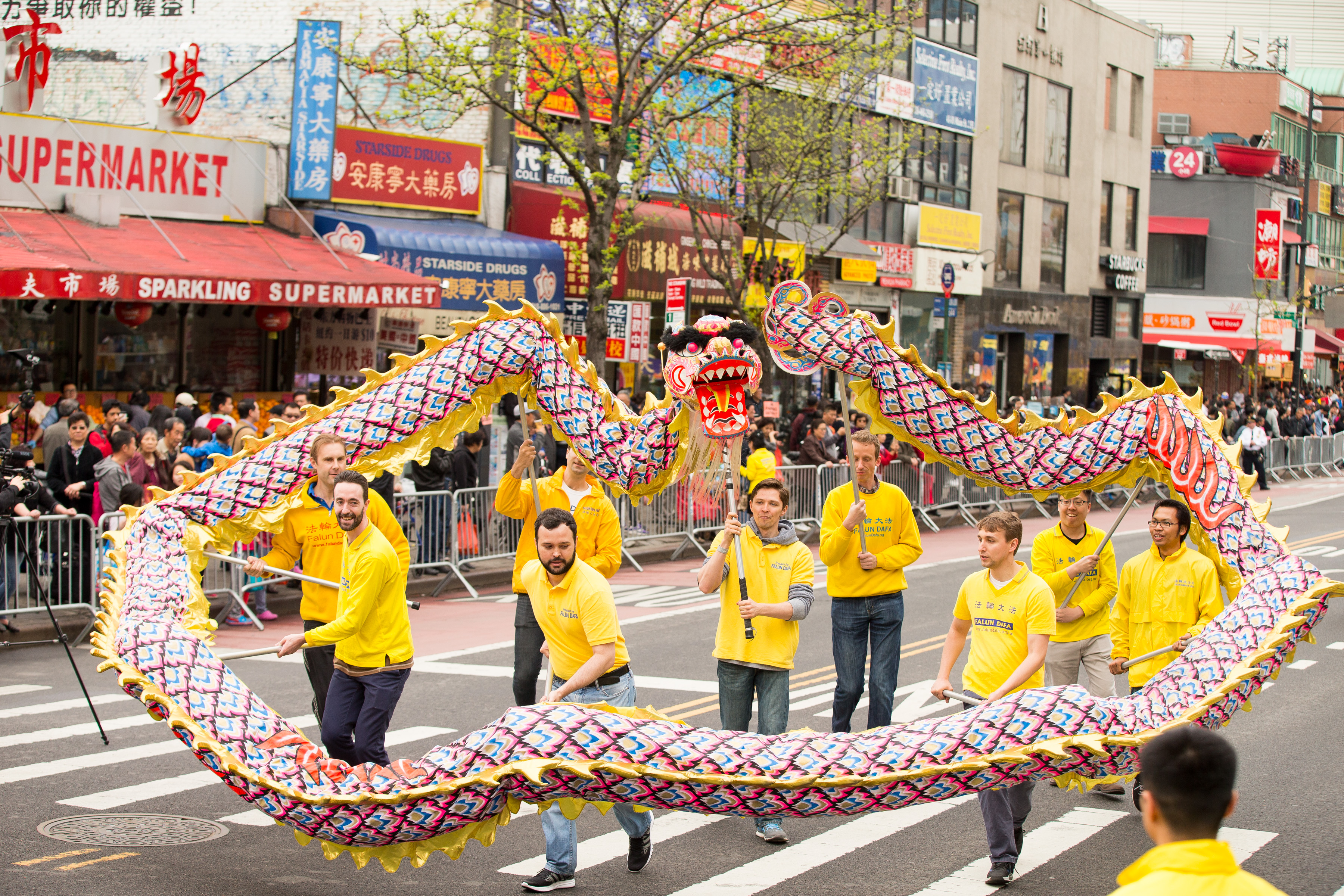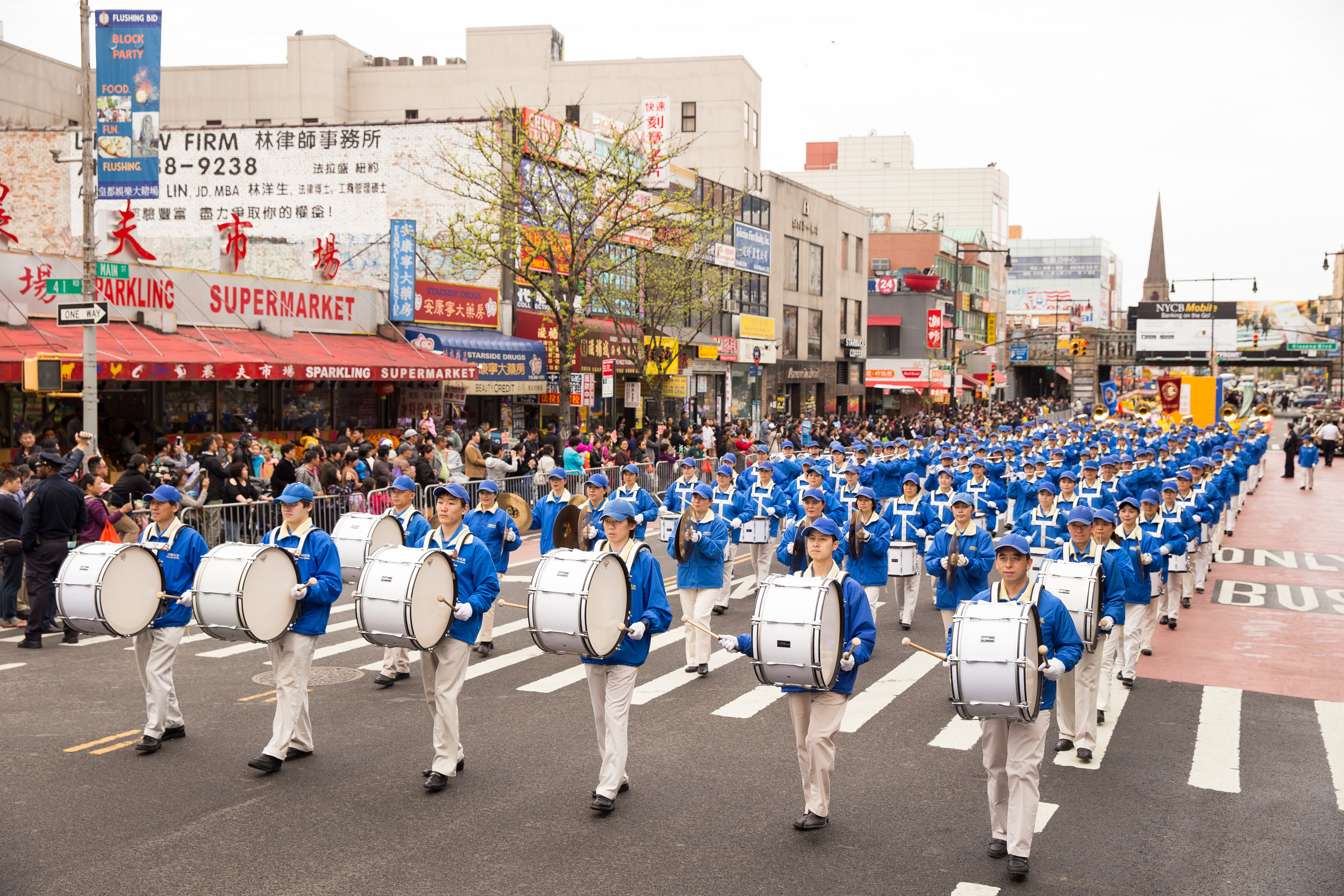 Mr. Guo, an elderly man from northeastern China, was astonished to see the march and performances, a side of Falun Gong he had only heard rumors of in China.
"You can't see anything like this back in China," he said. "No one dares mention [Falun Gong] in the open. People all know it's good, but why exactly, they don't know. The [Chinese] media won't report it, and it's so hard to see the truth about it."
You can't see anything like this back in China.
Organized by local Falun Gong practitioners, the parade marks the upcoming 17th anniversary of a weighty turning point in contemporary China: the peaceful appeal of April 25, 1999, in Beijing. On this date, over 10,000 adherents of Falun Gong, worried about mounting harassment by the regime, calmly stood across the street from Zhongnanhai, the leadership compound of the Chinese communist authorities.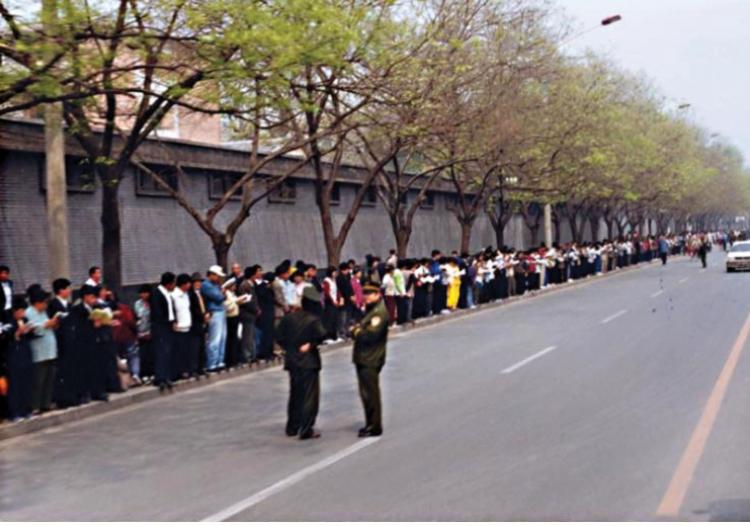 Despite reassurances given by the moderate Chinese premier Zhu Rongji, and via state-run media, in less than three months the Communist Party launched on July 20 a still-ongoing nationwide campaign of mass arrests, hate propaganda, torture, and mass murder aimed at eradicating Falun Gong.
The practice consists of five sets of meditation exercises and a set of teachings that echo Buddhist and Taoist traditions and aid practitioners in improving their character and morality. It is taught by Master Li Hongzhi, who introduced the practice to the public in 1992.
Many younger Chinese viewing the Flushing parade were at a loss for words even as they shot video on their phones or regarded the scene in momentary surprise. Some onlookers jeered and voiced anti-Falun Gong sentiments, while others commended the parade and affirmed their support for the practice and freedom of belief.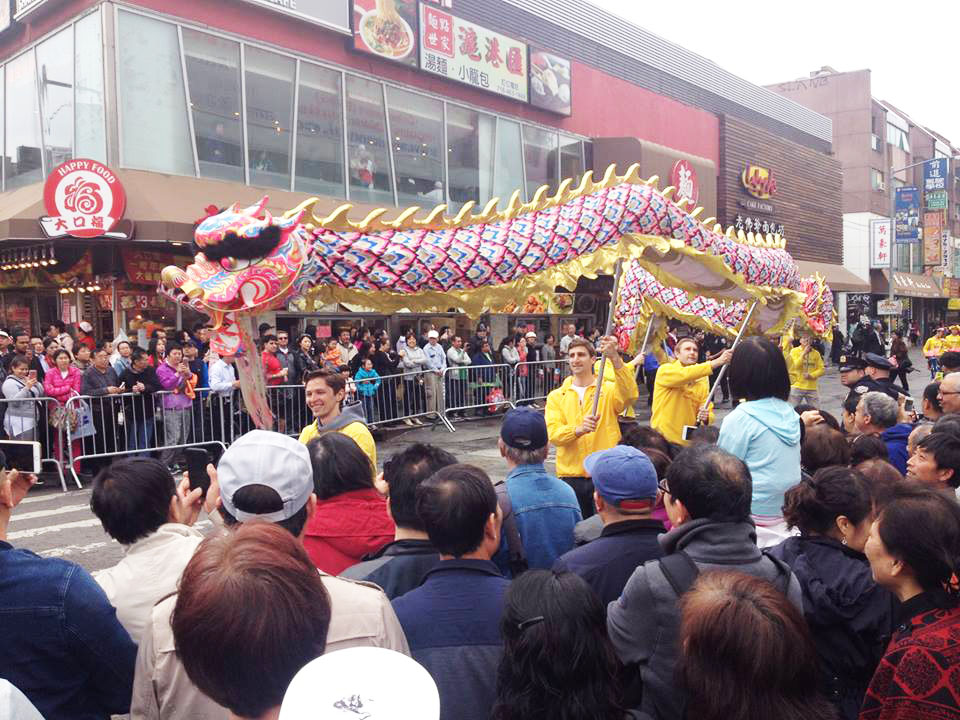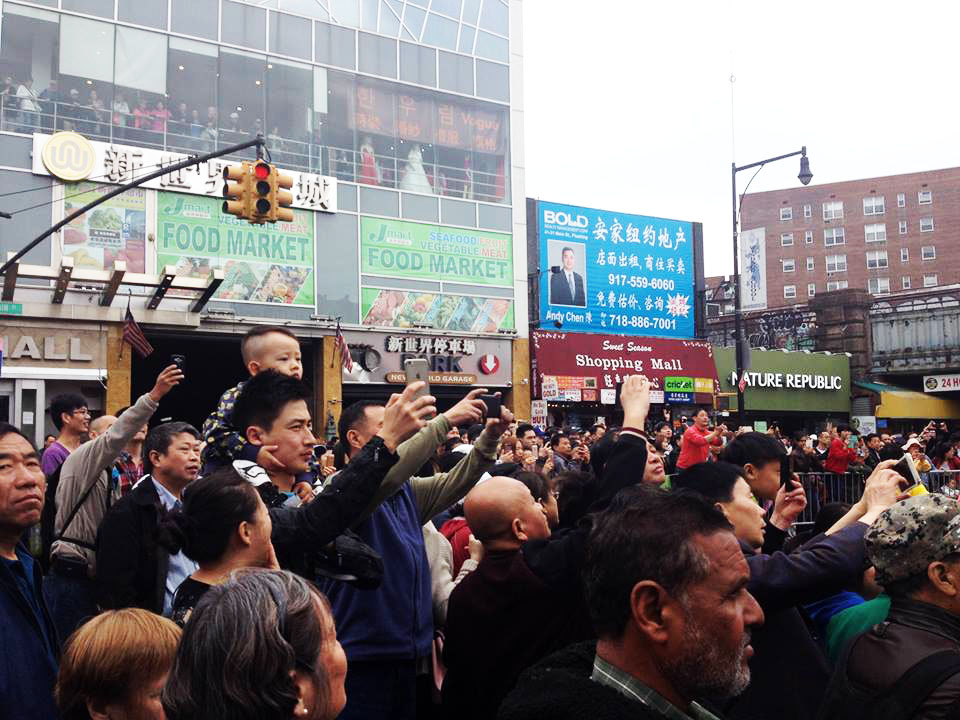 "Of course I support it," said Ms. Li, an energetic woman watching the parade with her child. "These are universal values. I think everyone around the world should support it."
"I just like Falun Gong. I'm a very straightforward person, I like being straightforward," Ms. Zhao, a middle-aged woman who came to the United States twenty years ago, told New Tang Dynasty Television (NTD), a media partner of Epoch Times. "Look at how the Communist Party embezzles money and makes a mess of everything. I know that what Falun Gong says is true. When I was in the mainland I didn't know anything, I was ignorant."
Out of the two dozen people that Epoch Times approached for comment, one woman expressed reservations about Falun Gong, repeating arguments commonly found in state media painting the practice as one that leads people to obsession or neglect of every day responsibilities.
When I was in the mainland I didn't know anything, I was ignorant.
Mr. Zhang, a casually-dressed businessman from southern China, overheard the conversation and disagreed.
"She is crazy," he said, approaching us as we started to move on. 
"I think the parade is very good, very healthy," Zhang said. "Speaking from a neutral perspective, I don't see anything bad about this at all."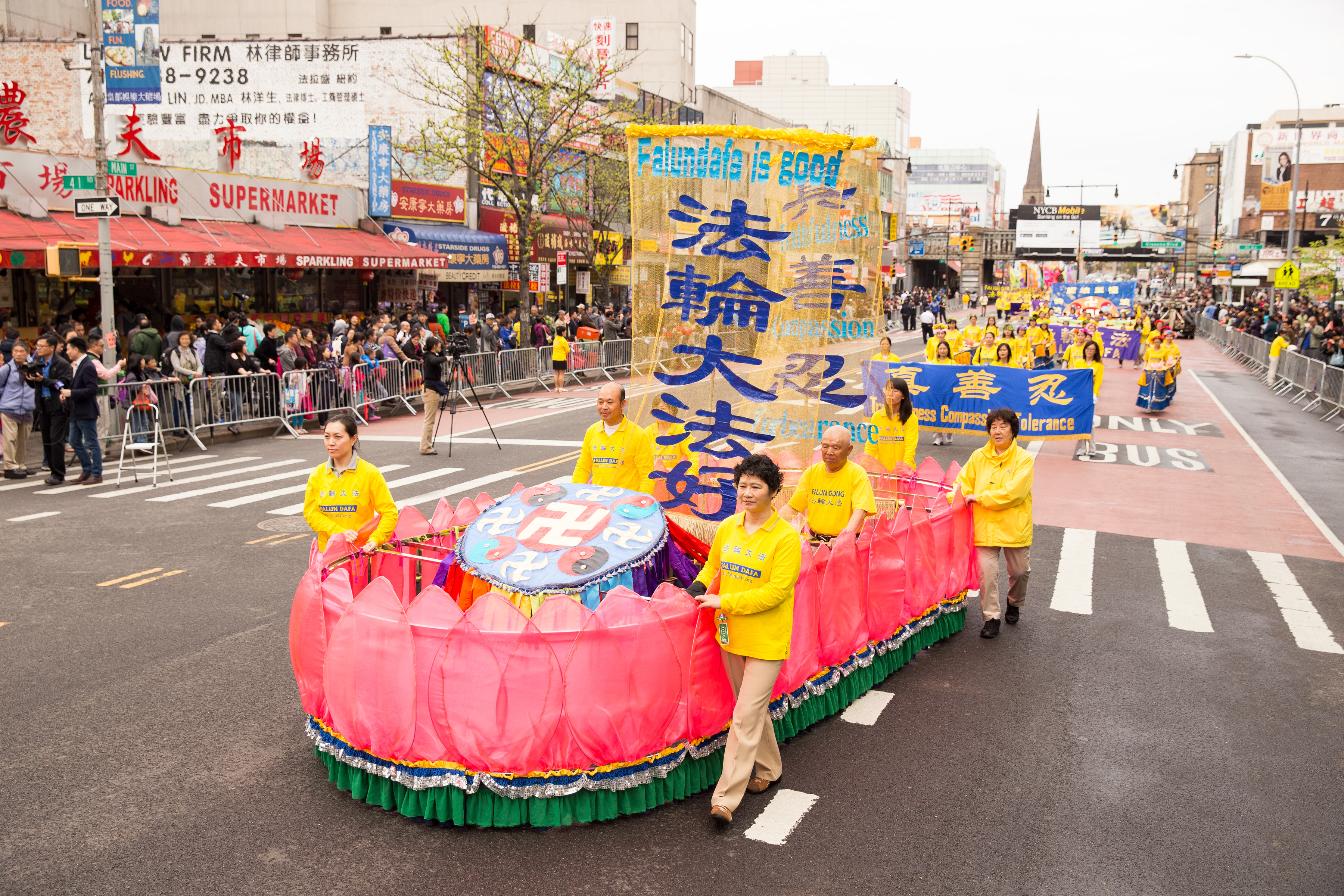 Zhang said that before the persecution, Falun Gong meditators were a common sight in parks, and that the Chinese regime had used the April 25 appeal as an excuse to frame Falun Gong as a dangerous movement. As he spoke, several Chinese gathered inconspicuously to listen to Zhang. 
"Their message of truthfulness, compassion, and tolerance made a deep impression on me," Zhang said, repeating the cardinal principles of Falun Gong teachings. "Many people don't understand that the Communist Party is the most successful, most evil fraud on earth. When the Party kills people they accept it, when the Party fails to reform, they accept it, when the Party makes mistakes, they accept it too."
An elderly man from Hunan Province, stood listening in silence for nearly the entirety of the conversation with Zhang. When spoken to, he recalled how Falun Gong practitioners had not broken any laws and seemed to incur the Party's wrath without warning.
The son of an ardent Party member, and having been employed in state-run, private, and foreign enterprises while in China, Zhang said that he and many peers gave up lives of affluence to live in the open society of the United States.
"People should act according to their conscience, and think with their heads," Zhang said. "But many mainland Chinese haven't lived in a culture of freedom. They don't know the darkness of the Communist Party."
Following the parade, participants gathered to hear about a dozen speakers at a street rally before the Queens Library, who shared their experiences during the months of 1999 and during the ensuing persecution.
The April 25 appeal was motivated by the arrest of 45 practitioners by police in the port city of Tianjin, which is in northern China, about 50 miles from Beijing. The practitioners there had been protesting an article slandering Falun Gong—it was one piece in a growing storm of negative media coverage in the state-run press, later demonstrated to be a prelude to physical repression.
We just wanted a legal environment to continue our practice.
Li Linlin, a practitioner of Falun Gong who was studying in the city of Nanjing, said that at the time, Chinese practitioners who came out to speak up for Falun Gong had simple motivations: to testify to Falun Gong's peaceful and simple nature.
"After this kind of incident we felt wronged, we hoped to get help from the government and clarify the matter. I didn't think of the Party's despotism back then, we just wanted a legal environment to continue our practice."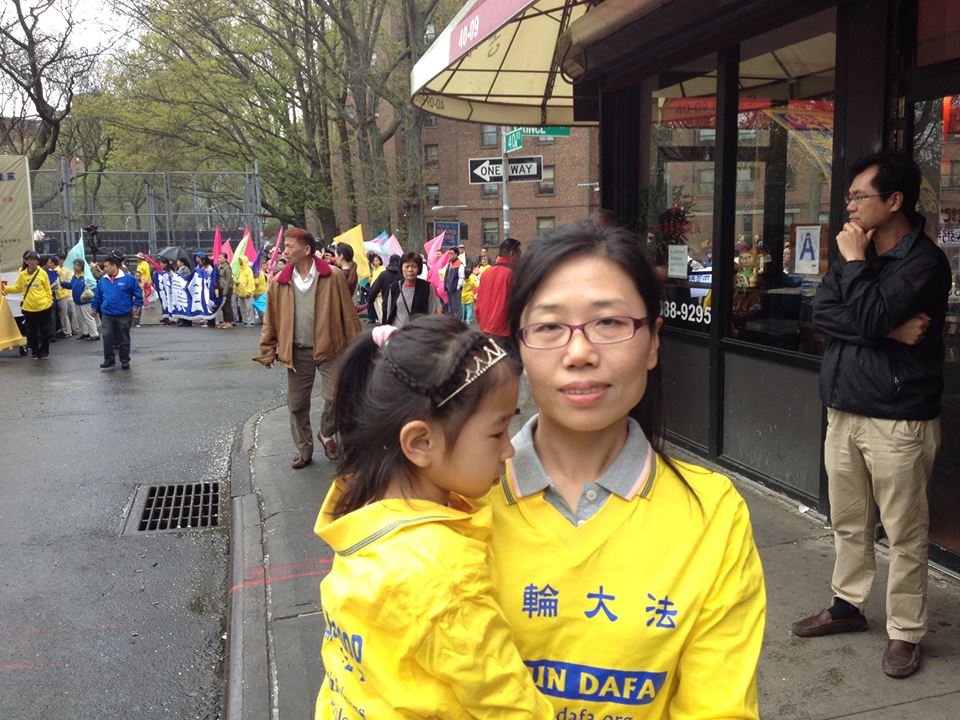 Even with the 1989 Tiananmen square massacre in recent memory, many thought that the regime would vindicate Falun Gong, which had no political agenda, no hierarchical organization, and had enjoyed wide support among high-ranking Party and government officials.
Thousands of practitioners living in the province of Jiangsu, including Li, had gone to the provincial authorities in Nanjing on April 27 to support the efforts of practitioners in Beijing. It was a scene that played out in other major cities throughout the country.
The Jiangsu authorities gave evasive answers, Li recalls, and in the three months before the start of the persecution, police stepped up harassment of practitioners before the mass arrests and 24/7 propaganda barrage that began on July 20 made the repression official.
Chen Xianyu, 77, has practiced Falun Gong since 1993 and took part in the demonstration at Zhongnanhai.
"I knew the meditation practice was good, and I've benefited both spiritually and physically. Surely I had to express my feelings to the government, and ensure our right to practice," she said.
Even if the Communist Party has not vindicated Falun Gong, the attitudes of overseas Chinese have shifted noticeably from previous years, when Falun Gong and the persecution against it were clear taboos.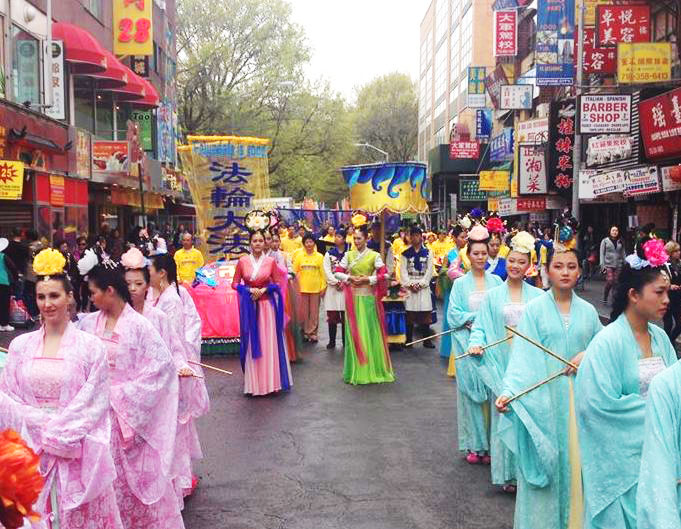 Mr. Guo, the elderly parade goer, said that he was impressed by the reach of Falun Gong beyond China.

"I knew several Falun Gong practitioners who said that many people from different nations practiced. I didn't believe it at first, but now I see that what they spoke of was only a fraction of the reality," he said. "There are so many people practicing Falun Gong, even many Westerners."
"I think that the right to belief is one of our freedoms," a passerby surnamed Fan told NTD. "Everyone has their own beliefs. It's a pretty scary thing for a nation to lose its faith."
Juliet Song contributed to this report.