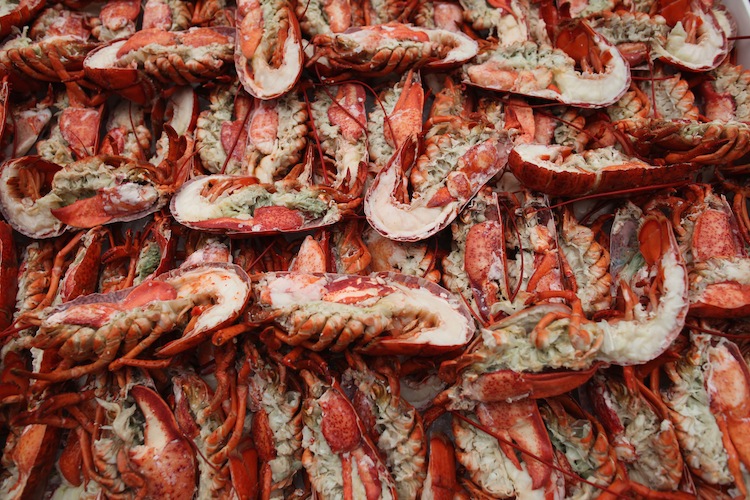 This summer is looking to have a record season of lobster landings in Maine, but the good news is only for Mainers and tourists who have rushed in after the Fourth of July—not for the state's 5,000 lobstermen.
Selling for as low as $2.50 per pound, customers are scooping soft shell lobsters up, but not as much as lobstermen would like with their abundance in supply.
"People are seeing the bargains and they are selling, but not fast enough," Bob Bayer, executive director of Maine Lobster Institute, told WVII-TV, an ABC-affiliated television station located in Bangor, Maine.
Bayer said a partnership with Canada has also contributed to making this year's season a nightmare for the industry in Maine.
"Most of that processing takes place in Canada," Bayer said. "There are some in Maine and they have a good supply on hand of processed product, so they are not willing to pay as much for our local product."
The Maine lobster industry accounts for more than $1 billion of Maine's economy every year.
The Epoch Times publishes in 35 countries and in 19 languages. Subscribe to our e-newsletter.